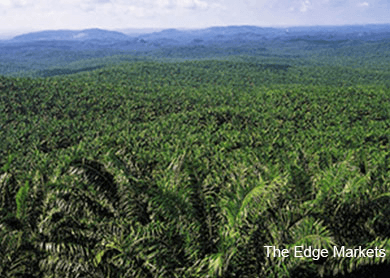 Plantation sector 
Maintain neutral: We are not so optimistic about the crude palm oil (CPO) outlook for this year despite emergence of the El Nino event, due to weaker-than-expected demand for CPO, softening crude oil prices and soybean oil production remaining consistently high. 
We cut our CPO price forecast for financial year 2015 (FY15) and FY16 to RM2,100 per tonne and RM2,300 per tonne from RM2,300 per tonne and RM2,500 per tonne respectively. On the sector outlook, however, we maintain our "neutral" call with Genting Plantations Bhd and Ta Ann Holdings Bhd being our favoured plantation counters. 
CPO prices fell from RM2,181 per tonne in July to RM1,951 per tonne last month and even touched RM1,806 per tonne, the lowest level since January 2009. The fall was in line with the pressure across commodity markets. Apart from that, the tumble in crude oil prices also made biodiesel demand less appealing. 
We expect CPO prices to continue to be under pressure in the coming months amid the high production period. Year to date (YTD), CPO prices are averaging around RM2,183 per tonne versus RM2,534 per tonne in 2014.
Crude oil is the main culprit for weaker commodity prices. A majority of commodities have seen poor performances since the collapse of crude oil prices in the second half of last year. The anticipation of a US interest rate hike, coupled with a slowdown in regional economies, has led to disappointing performances as demand for commodities softened significantly. CPO prices, dragged by softer prices of both crude oil and soybean oil, have dipped more than 15% this year to the current level of RM1,927 per tonne.  
Demand for CPO is improving gradually. We are seeing a gradual recovery in CPO demand since three months ago; however, as cheaper CPO prices have attracted buying interest. The weakening ringgit, which has fallen more than 20% YTD, wider spread between soybean oil and CPO prices (US$140 [RM607.60] per tonne) and less competition from Indonesian CPO exports could make Malaysian CPO exports more appealing in the coming months.  
Australia's Bureau of Meteorology studies show that the current El Nino pattern is the strongest since 1997 to 1998. The Malaysian Meteorological Department sees an 85% chance that it will last into early spring 2016. All indicators show the El Nino's signal strengthening. However, thus far, our channel checks reveal that the El Nino threat is largely muted. Sabah's condition has improved recently, while Kalimantan and Sumatra are experiencing dry conditions. — PublicInvest Research, Sept 8
This article first appeared in digitaledge Daily, on September 9, 2015.