This article first appeared in The Edge Financial Daily, on March 2, 2020.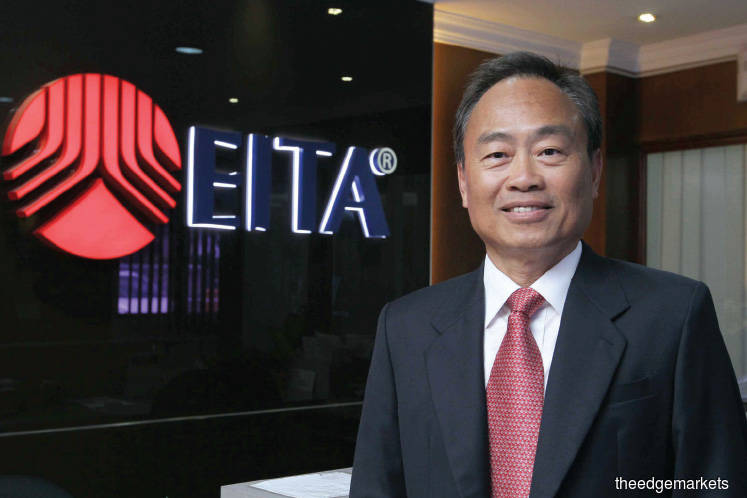 KUALA LUMPUR: The Covid-19 outbreak has posed some challenges to EITA Resources Bhd's elevator supply business. But its group managing director (MD) Fu Wing Hoong remains confident the situation is only a slight hiccup to another potentially good year.
"Of immediate impact, I would say the Covid-19 virus may affect some delivery of raw materials. A lot of raw materials for elevator components are derived from China. So, directly or indirectly, we are affected when China is unable to deliver their goods to our clients or supply to us," Fu told The Edge Financial Daily after the group's annual general meeting recently.
This is not surprising as there have been an increasing number of reports about how Covid-19 is affecting supply chains and disrupting manufacturing operations globally. At this juncture, the scale of the impact is hard to predict and much depends on how long the disruption continues.
"We don't know how long this issue will last. From what we [see, we] feel the impact may not be so significant. Even with a month's delay, we feel we can catch up. But it may not be good if it prolongs," Fu said.
Nevertheless, Fu expressed optimism that the group will produce similar, if not better results than for the financial year ended Sept 30, 2019 (FY19), backed by the group's existing order book. The group's FY19 net profit grew 8% to RM20.83 million from RM19.25 million for FY18, while revenue rose 17% to RM305.39 million from RM261.3 million. As at end-FY19, its order book totalled RM512.52 million, of which about 42% or RM215.33 million was from its manufacturing business. The company's high-voltage system segment, which involves installation of power substations, has also been growing steadily, and now comprises 54% or RM276.38 million of the group's order book. The contract periods for the projects in both segments range from two to three years, said Fu.
"The order book, however, is not representative of our group's actual turnover since more than 50% of our revenue is not reflected here, such as the marketing and distribution, [as well as] the services and bus duct segments, which have short delivery lead time," he explained.
The group's marketing and distribution segment, together with the elevator manufacturing segment, are generally the main contributors to EITA's earnings.
Last Thursday, the group announced that its net profit for the first quarter ended Dec 31, 2019 (1QFY20) surged to RM6.07 million, about four times the RM1.64 million it recorded for 1QFY19, as revenue jumped 36% to RM70.02 million from RM51.63 million. Besides stronger revenue, which was mainly due to higher contribution from its marketing and distribution, manufacturing as well as high-voltage system segments, its earnings were also lifted by the reversal of allowance for doubtful debts and a lower net foreign exchange loss.
Meanwhile, EITA's current order book has also taken into account the government projects it has secured under the Light Rail Transit Line 3 (LRT3) and Mass Rapid Transit 2 (MRT2), to provide lifts and escalators.
Both projects have been re-evaluated and renegotiated by the government after a widespread review of several mega infrastructure projects. For EITA, its original contract sum of RM195 million for the LRT3 project has been reduced to RM67.5 million, while its contract for the MRT2 remains unchanged at RM70 million.
According to Fu, the MRT2 project's contract value has been added to its FY20 order book, with revenue progressively recognised from this year until FY22. Fu acknowledged that the domestic market remains soft, especially property development and construction.
"[But] as long as developers survive and keep building, they will need elevators and escalators. So, for example, perhaps high-end apartment projects are now [fewer], but they [developers] can go for affordable housing, which still requires lifts. Pricing-wise, these projects may be more competitive, but there is still a market for it," he added.
EITA's share price settled at RM1.39 last Friday, down three sen or 2.11%, giving it a market capitalisation of RM180.69 million. The stock has climbed a little over 9% since a year ago.