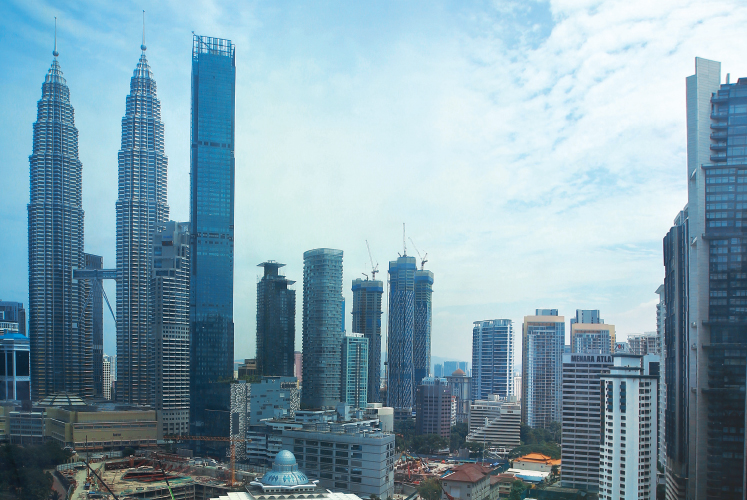 KUALA LUMPUR (March 26): AmBank Group Research said the coronavirus-induced recession is expected to place both the global economy as well as the Malaysian economy into technical recession.
In a thematic note today, AmBank Group chief economist and head of research Dr Anthony Dass said the impact from this virus should taper by the end of the second quarter of 2020.
Dass, who is also an adjunct professor in economics at the University of New England, Sydney, Australia, said normalisation of both the global and domestic economy should take place in the second half of 2020.
Commenting on the present situation, Dass said unlike the 2008 financial crisis that originated from the financial sector, the current economic turmoil experienced by both the world and Malaysia came completely from outside the financial sector.
He said it came from the virus impact that is directly harming areas of the economy like tourism and tourism-related activities, and other areas of economic activities like manufacturing, construction, mining and agriculture following the lockdown.
"It has also affected businesses in the informal sector. The job market is impacted by retrenchments and many workers going on unpaid leave in many sectors," he said.
On the comprehensive economic package to be announced on March 27, Dass said the Stimulus Package 2 (SP2) should be more ambitious than the SP1 of RM20 billion in terms of reaching a wider range of target groups and covers a broader range of economic activities.
He said it must address six strategic issues: reducing unemployment and increasing job opportunities; easing the economic burden of the people, particularly those in vulnerable sections of society; supporting the private sector; undertaking capacity building for the future; supporting the SMEs; and supporting the informal business activities and those working in this sector.
"The focus should be on the transportation sector given the rising urbanisation, tourism, green initiatives, education, health, the halal sector, [developing] new technologies (particularly biotechnology), and [upgrading] human resource development (with an emphasis on private tertiary education)," he said.
See also: MIER warns of recession if partial lockdown extended
#dudukrumahdiamdiam and get the news at theedgemarkets.com.