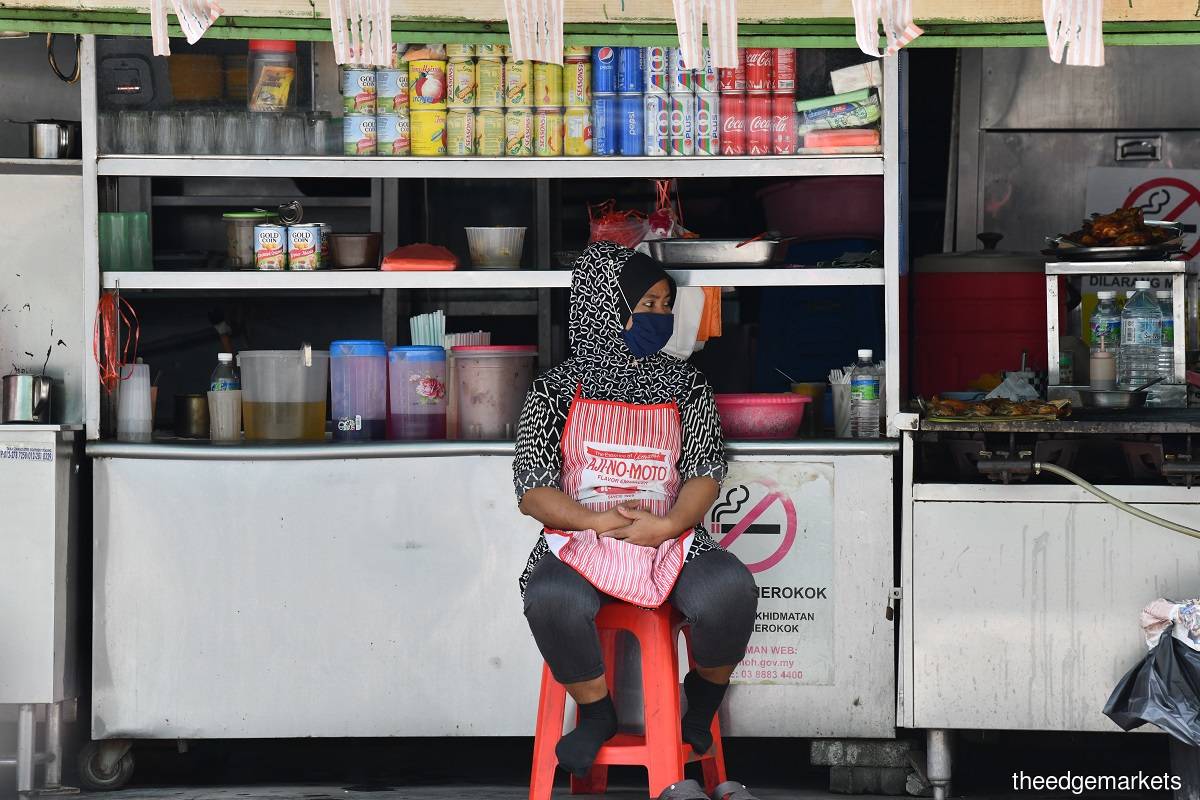 KUALA LUMPUR (April 17): Malaysia's number of newly-confirmed Covid-19 infected individuals dropped to 2,331 today, from 2,551 yesterday, as the number of fresh cases in Sarawak fell, according to Health director-general Tan Sri Dr Noor Hisham Abdullah. 
He said the country's cumulative number of infected persons now stood at 372,859.
Selangor overtook Sarawak today as the state with the highest number of new cases at 751 versus 512,  according to Noor Hisham's Twitter update.
"Terengganu reported zero cases," he added.
Yesterday, Sarawak saw 960 newly-confirmed infected persons, according to the health DG in a statement, while Selangor recorded 590 new infections.
In a separate Facebook post today, Noor Hisham said the 2,331 new Covid-19 cases comprised 2,319 individuals infected locally and 12 imported cases.
The 2,319 persons infected locally comprised 2,098 Malaysians and 221 foreigners, he added.
Meanwhile, according to him, the 12 imported cases comprised seven Malaysians and five foreigners.
"The total number of active cases [across the country] stood at 19,094," he said.
Five Covid-19-related deaths were reported today, comprising three women and two men aged between 61 and 86 years old, according to the health DG.
Two each died in Selangor and Sabah, while one passed away in Sarawak, he added.
He said the deceased were all Malaysians, who brought the nation's cumulative number of pandemic-linked fatalities to 1,370 so far.
Across hospitals in the country, 225 Covid-19 patients were being treated in the intensive care unit (ICU), he added.
Out of the 225 patients, 92 were intubated to help them breathe, according to him.
Meanwhile, the country reported today 1,832 recoveries from Covid-19, said Noor Hisham.
He added that this brought the nation's cumulative number of individuals who had recovered from the pandemic to 352,395 so far.
Eight new clusters
Eight new Covid-19 clusters were identified across Malaysia today. The health DG said the eight clusters included three in Sarawak, two in Sabah and one each in Johor, Selangor and Pahang.
Four were workplace clusters, one was a community cluster, and three were linked to schools and educational institutions, he said.
He added that this brought the country's total number of pandemic-linked clusters to 1,515 so far.
"The total number of active clusters stood at 347, while 1,168 clusters have ended [as of today]," Noor Hisham said.
Read also:
Malaysia has not entered fourth wave of Covid-19, says Adham