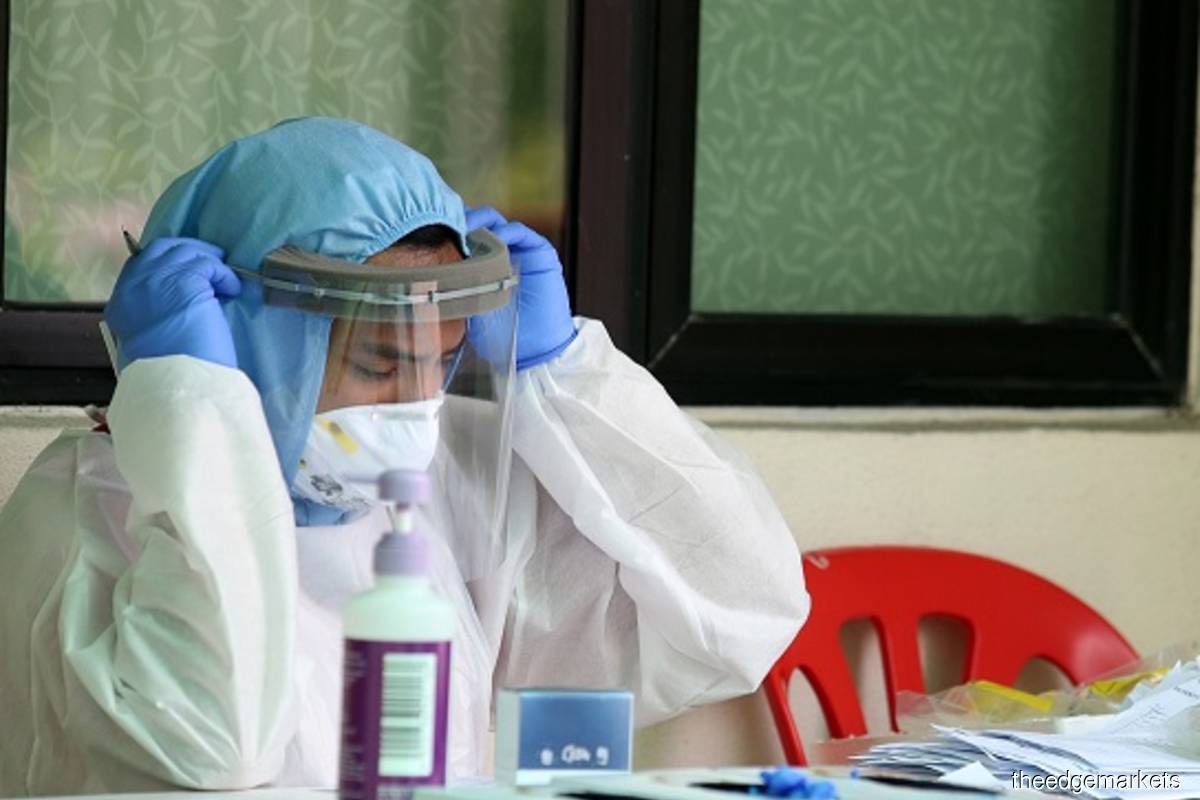 KUALA LUMPUR (Jan 5): Malaysia reported 2,027 new Covid-19 cases today, raising total confirmed infections to 122,845.
Another eight people died from the coronavirus, bringing the death toll to 509, said health director-general Tan Sri Dr Noor Hisham Abdullah.
Selangor once again posted the most number of new cases with another 509 reported in the 24 hours until noon today. Of this, 338 cases came from existing and new Covid-19 clusters, as well as from screening of close contacts of Covid-19 positive patients.
Johor came in second with 428 new cases, followed by Sabah with 383 cases and Kuala Lumpur with 313 cases.
Dr Noor Hisham said 111 of today's cases were confirmed from clusters involving lock-ups, immigration detention depots and prisons.
The Jalan Harapan prison cluster in Selangor contributed 64 cases, while the Tembok Gajah cluster in Johor accounted for 43 cases. Two cases each were detected from the Tembok Choh cluster in Johor and Kepayan prison cluster in Sabah.
Dr Noor Hisham said 1,221 patients have fully recovered from the virus, bringing total recoveries so far to 99,449.
As new recoveries came in lower than new infections, active cases which carry high transmission risks rose to 22,887, from 22,089 reported yesterday.
As for the eight new fatalities, the deceased were aged between 52 and 78 years. Five deaths were reported in Sabah, two in Selangor and one in Perak.
Seven new workplace-linked clusters detected
Dr Noor Hisham said that of the 11 new Covid-19 clusters detected today, seven are linked to workplaces.
Four of the workplace clusters were identified in Selangor including two in Petaling district, namely the Jalan Playar cluster with 68 cases and the Sri Suria cluster with 16 cases.
The other two clusters are from the Hulu Langat district, namely the Bukit Semenyih construction site cluster with 17 cases and the Bukit Angkat cluster with 25 cases.
The other workplace clusters reported to today are the Parit Jamil cluster in Muar, Johor with 62 cases, Jalan Desa construction site cluster in Lembah Pantai, Kuala Lumpur with 116 cases, and Jalan Raja cluster which spans the Lembah Pantai, Cheras, Titiwangsa and Kepong districts in Kuala Lumpur with 25 cases.
The remainder four clusters are te Tombovo cluster in Putatan, Sabah with 18 cases, Langit Selatan cluster in Kuantan, Pahang with nine cases,  Bah Sayap cluster in Miri, Sarawak with five cases and Mengkuang cluster involving Marang and Kuala Nerus in Terengganu with 10 cases. 
To date, 548 clusters have been reported in Malaysia, of which 306 clusters have been declared ended after no new cases were reported for 28 days.