Click / Tap image to enlarge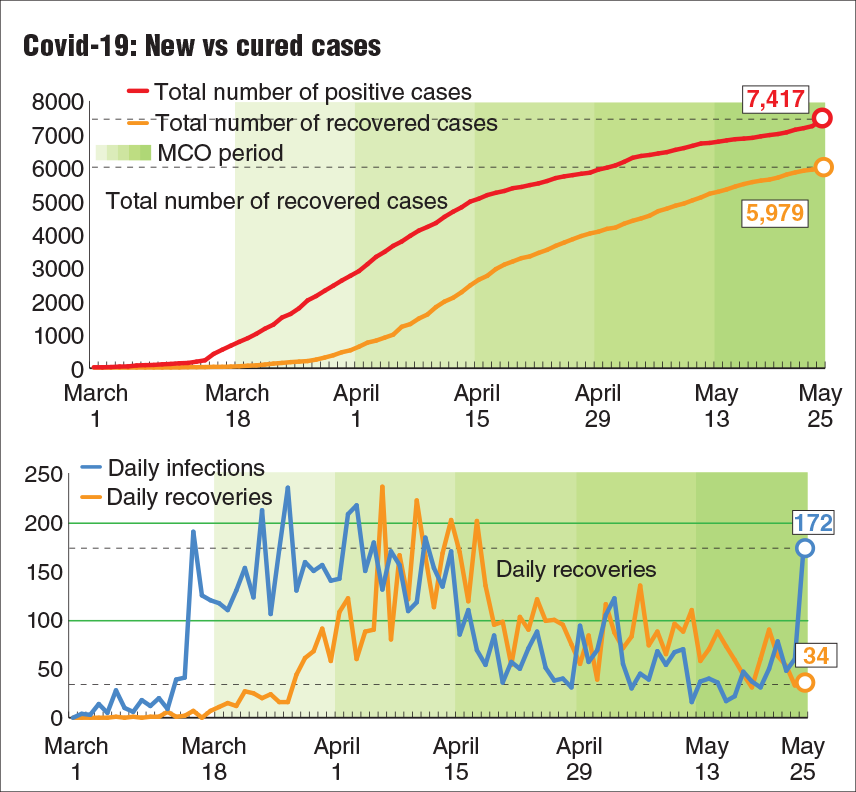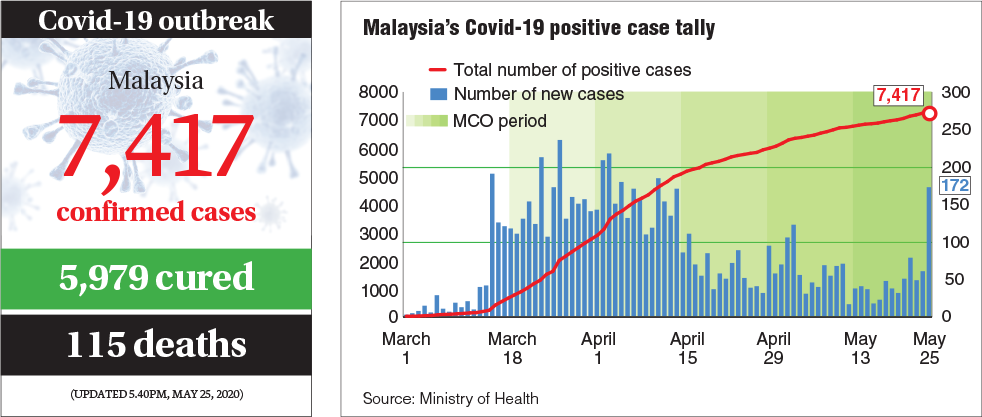 Click / Tap image to enlarge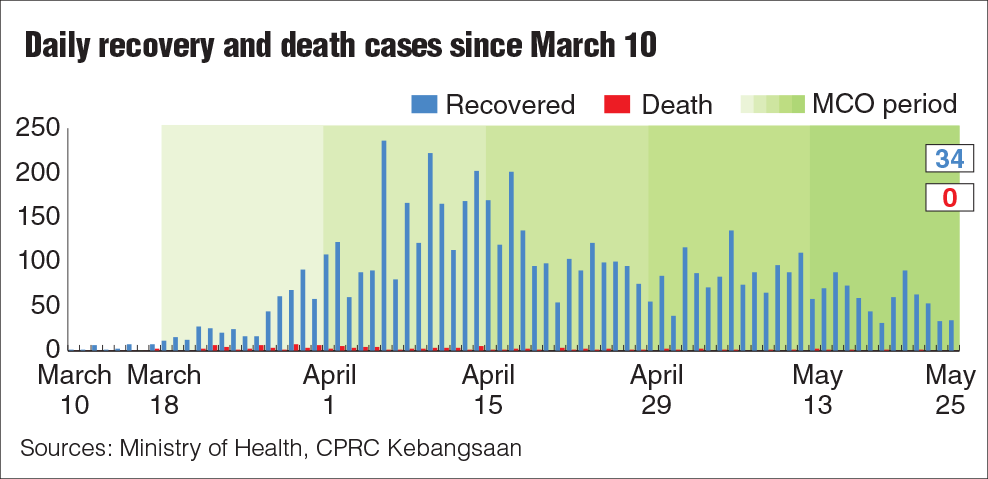 Click / Tap image to enlarge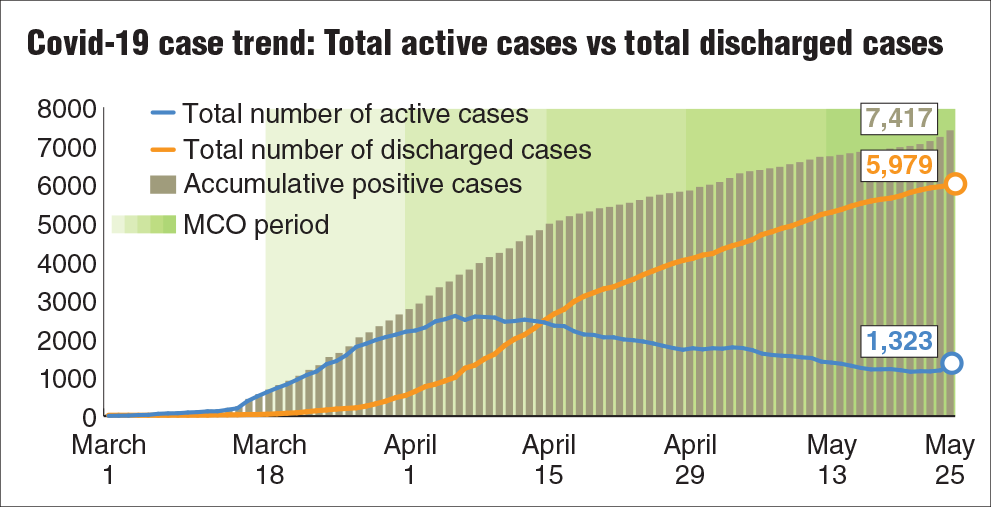 Click / Tap image to enlarge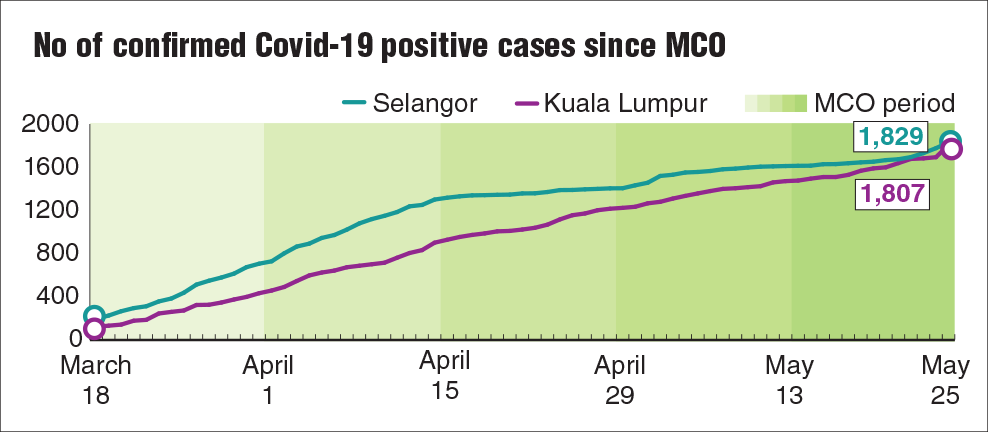 KUALA LUMPUR (May 25): Health director-general Datuk Dr Noor Hisham Abdullah said Malaysia reported 172 new Covid-19 cases as at noon today, bringing the nation's cumulative number of cases to 7,417.
During a press conference at Putrajaya today, Dr Noor Hisham said out of the 172 new cases, five were imported while 167 were local. Of the local cases, 159 involved foreigners while eight involved Malaysians.
"There were no Covid-19-related deaths reported as at noon today. As such, the cumulative number of deaths remains at 115 so far.  
"There are eight Covid-19 patients in the intensive care unit," he said.
Dr Noor Hisham said 34 Covid-19 patients have recovered and were discharged today, bringing the cumulative number of recoveries to 5,979.
The recovery rate is 80.6% based on the number of cumulative number of recovered patients and new cases so far, according to him.
The 172 new Covid-19 cases reported as at noon today is the first time in about three weeks the number of new cases across the nation had touched three digits.
On May 3, the country reported 122 new cases followed by 55 new cases on May 4, according to the Health Ministry's website.
Today, Dr Noor Hisham's statement indicated that out of the 172 new cases, the highest number of cases was detected in Kuala Lumpur (115), followed by Selangor (53) and Sarawak (4).
Across Malaysia, Selangor has the highest number of cumulative cases at 1,829 followed by Kuala Lumpur at 1,807, he said.
Read also: 
New Covid-19 cluster detected at KL construction site with 44 cases
Covid-19: Don't worry, immigration detention depots isolated and under control — health DG
Stay home. Get the news from theedgemarkets.com.