This article first appeared in The Edge Malaysia Weekly, on March 23, 2020 - March 29, 2020.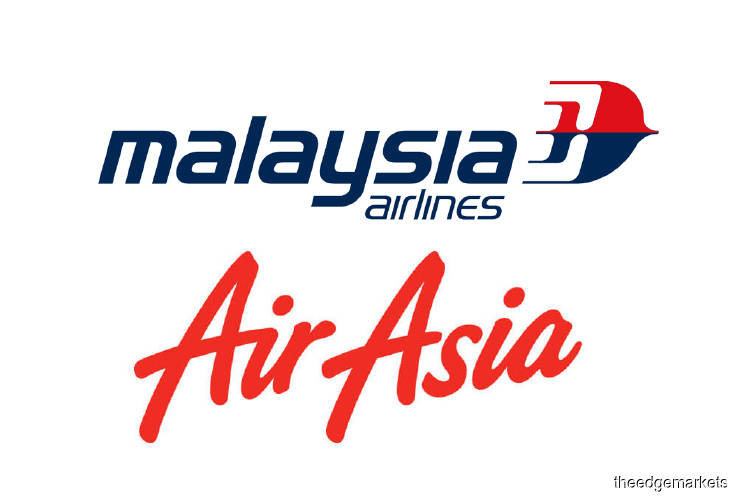 AS airlines around the world take more drastic steps to continue operating as the Covid-19 outbreak virtually halts all travel, they are also calling for government support.
The chiefs of EasyJet and Lufthansa have reportedly warned that some airlines could go under without state aid if the pandemic drags on. On March 5, British airline Flybe became the first airline casualty since the start of the outbreak, putting 2,400 jobs at risk.
But critics have already decried such a rescue, saying a bailout is not the answer as the industry is already facing headwinds that have now been made worse by Covid-19.
Malaysia-based airlines have not been spared from the impact of the pandemic. Last week, Malaysia Airlines Bhd (MAS) group chief financial officer Boo Hui Yee told its 13,000 employees that many airlines are now at risk of going bankrupt, and the national flag carrier is no different.
According to MAS group CEO Capt Izham Ismail, the loss-making airline has been thrown a curveball as Covid-19 plays havoc with its turnaround plan.
"We did very well in 2019; everyone rallied to do things differently. We had the momentum and in the third week of January, we were seeing fantastic forecasts for 1H2020. But Covid-19 hampered our momentum. If there were no Covid-19, it would be another fantastic run for 2020," Izham tells The Edge.
Last year, the airline's revenue per available seat kilometre recorded a 3% year-on-year increase while yield rose 5% y-o-y on the back of a 5% y-o-y growth in capacity.
"Our main focus now is to protect and ensure the safety of our customers, crew and employees, support all pandemic efforts and implement all measures executed by the government, as well as manage our production to minimise cost as best we can," says Izham.
It is understood that MAS is not contemplating job cuts for now. It recently offered employees unpaid leave.
Asked whether Khazanah Nasional Bhd, the sole shareholder of MAS, would inject fresh capital into the struggling national carrier, a spokesman for the sovereign wealth fund says that with the Covid-19 situation still unpredictable, it is difficult to have certainty on Malaysia Aviation Group Bhd's (MAG) capital requirements.
"[Our] immediate priority is to tackle Covid-19. We are currently supporting MAG's efforts in responding to the disruption as best we can," the spokesman tells The Edge. MAG's subsidiaries include MAB Kargo, MAB Engineering, Firefly and MASwings.
Bailout should be part of a consolidation
In a March 19 report, AmInvestment Bank says the cancellation of the Visit Malaysia 2020 campaign last week will add pressure to airlines, including AirAsia Group Bhd, which are already suffering from the weak air travel demand, owing to the Covid-19 outbreak. It now projects AirAsia will post a wider net loss of RM985.4 million in the financial year ending Dec 31, 2020 (FY2020), from RM784.2 million previously.
It was reported that the CEOs of AirAsia, Malindo Airways Sdn Bhd, MAS and Firefly recently met Finance Minister Tengku Datuk Seri Zafrul Aziz to discuss financial aid and other reliefs.
Some analysts believe that as the situation worsens for airlines, with more travel bans being put in place by governments, it would necessitate a merger between MAS and AirAsia and its long-haul sister airline, AirAsia X Bhd (AAX). All three airlines reported losses in the just-ended FY2019.
"All three need help, but any cash injection by the government, which could come up to a couple of billion [ringgit], should be part of a consolidation. Otherwise, we will end up with the same situation," says one observer. "It will be like throwing good money after bad."
The Khazanah spokesman declines to comment on whether a proposed merger between MAS and AirAsia Group was still in the works, although it was previously reported that Khazanah's management was working with AirAsia Group to rework the original proposal to make it more palatable.
"It is a good idea to consolidate but, as usual, it is the execution worry," says an airline expert. "They must ensure the merged entity gets good leadership."
Khair Mirza, an associate director of Canadian consultancy Modalis Infrastructure Partners, says in the current climate, and if the cash subsidy is to come from the Malaysian government, it will indeed be an eye-opener if AirAsia were asked to manage MAS.
"On the other hand, there is a view that MAS should not receive more bailout money even if that was part of their phase-by-phase five-year turnaround plan. Either way, there is likely to be a lot of opposition and dissatisfaction with a merger or takeover," he tells The Edge.
Khair notes that in normal circumstances,  AAX would be allowed or even forced to close down, as profits have not been sustainable.
He says, "The exit of AAX or the purchase of AAX by AirAsia would then provide a more accurate picture of the health and viability of airlines operating out of Malaysia.
"Either one of the two options will lead to a levelling of the playing field for MAS. As taxpayers, that is the minimum that we as the public should ask for. We should not be made to contribute more to an airline that has to compete head-on with an airline that is demonstrably not viable."
 
How much is enough?
Shukor Yusof, founder of aviation consultancy Endau Analytics, points out that the Malaysian government needs at least RM1 billion a year to prop up MAS in ordinary times, and unless it is ready and willing to quickly unleash RM1 billion, MAS' future hangs by a thread.
"But there are problems: First, few people are interested in flying now or in the near future. Second, the RM1 billion, even if found and funnelled, is unlikely to be enough to stem [MAS'] haemorrhage," he says.
"Both AirAsia and AAX would also probably need RM500 million to RM700 million each [to continue to operate]. I say this is an opportune time to revisit the potential merger of AAX and MAS."
He adds that the government should consider setting up an independent, non-partisan committee to look at the entire Malaysian aviation sector, which is susceptible to economic fallout.