This article first appeared in The Edge Malaysia Weekly, on July 3, 2017 - July 09, 2017.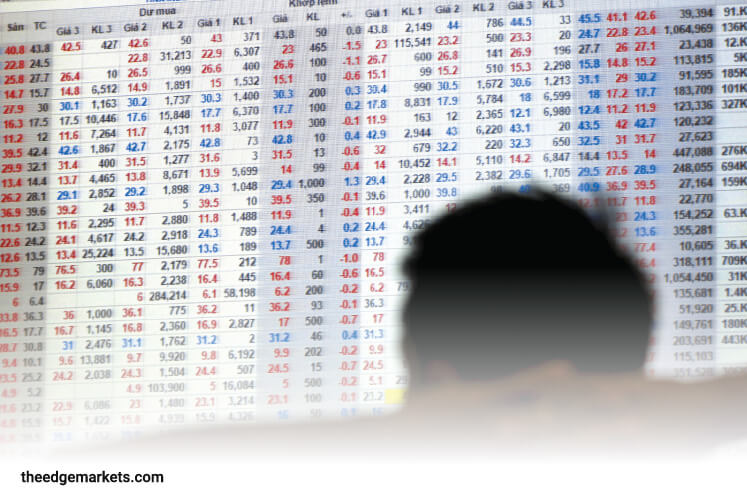 WITH an average return of 26.7% year to date for the 608 Bursa Malaysia companies with a market capitalisation of less than RM500 million, one must wonder if "animal spirits" — a term coined by John Maynard Keynes to describe emotional feelings and desires that influence economic behaviour — are running wild.
To put things into perspective, 76.3% of the small-cap counters have been on a positive trend while only 20.7% have been in the red. What is even more impressive is that 54.6% of these companies have seen double-digit growth in their share prices. Need more evidence? The FBM Small Cap Index has gained about 19.6%.
But has this positive trend reached its peak and is a correction due? Or is it time to stop doubting investors' exuberance and join in the rally while the music continues to play?
Areca Capital Bhd CEO Danny Wong says while small-cap companies have run up quite significantly with some of them appearing to be overvalued, the emergence of earnings growth will continue to drive the momentum.
"If earnings continue to be on the upside, selectively, there are still gems to be discovered. But given the nature of small-cap companies, which are exposed to speculative trading, investors need to be more diligent in their stock selection," he adds.
He says these companies need to show a capacity for expansion in their business model.
"When a company has that capacity to grow, it shows it has the quality to qualify as mid-cap and, eventually, be a big-cap. We need to look at growth, not speculation." According to Wong, a collapse in the US market (a decline in value by more than 10%) will hurt the small-cap counters that have surged on the back of speculative trading, but those with the potential and capacity to grow will be able to sustain their value.
UOB Asset Management (M) Bhd executive director and CEO Lim Suet Ling agrees with Wong. She and her team look for companies with "a strong competitive edge, management team that can execute and treat minority investors fairly, and reasonable valuation".
However, she expects it will take some time for the market to digest the gains and some profit-taking activities may emerge, given the sharp rally.
"Besides a general positive undertone for Malaysian equities, we believe Malaysian small caps will benefit from recent government measures, including an allocation of up to RM3 billion in funds by government-linked companies to fund managers to invest in such companies.
"A small-cap research scheme that was introduced by the government will also help to raise awareness in small to mid-cap investing," Lim says of the catalysts for these players going forward.
Affin Hwang Investment Bank Bhd head of research Chue Kwok-Yan also has an "overweight" position in the small and mid-cap sector. Among the ACE Market stocks covered by Affin Hwang IB are Oceancash Pacific Bhd and Perak Transit Bhd. The research house has "buy" calls on both companies.
"Oceancash manufactures two main products: insulation and hygienic products. Their insulation materials are mainly used in the automotive sector and air conditioning. Their hygienic products are used as the back sheet in baby diapers and sanitary napkins. We think the catalysts for this stock are the growing automotive sector in Indonesia and demand for better quality hygienic products in Asia," Chue says.
As for Perak Transit, it has a monopolistic business as it owns the licence to run the only bus terminal in Ipoh. There are three segments to its business: terminal operations, bus operations and petrol stations.
Chue says all three segments are growing. When Affin Hwang IB initiated coverage on Perak Transit, the target price was 31 sen, but that has since been revised to 34 sen.
It is worth noting that The Edge's Tong's Value Investing Portfolio, which comprises small and mid-cap counters with a combined average market cap of about RM637.3 million, has posted a year-to-date return of about 41.2%.
Most of the fund managers agree the market rebound and outperformance seen in the first half of 2017 have made investing more difficult given the higher valuations, along with associated risks. The optimists will point to secular deflation and emergence of digital transformation as key to earnings growth while the sceptics will question the inevitable pullback of any market rally.
But regardless of which position is taken, there is a belief that staying invested in the market and rebalancing through the ups and downs is the best way to capture returns.
The FBM Small Cap Index may have gained 19.6% but most of the rally was seen in the first quarter when it gained 16.4%, with the second quarter only seeing a 2.7% rise.
A fund manager with a local asset management firm points to the lacklustre performance in the last two years as the main reason for this year's strong showing. Over a 10-year period, the FBM Small Cap Index has posted a reasonable annual return of 8.2%.
"I am not saying I'm bearish or bullish. Obviously, there is a need to stay invested as people who do so will outperform those who put their money in the bank most of the time. Look for sector winners, and don't be swayed by big headline numbers alone. Having said that, I do think the second-half performance will not be as strong as that of the first half," he says.