This article first appeared in The Edge Malaysia Weekly, on December 7, 2020 - December 13, 2020.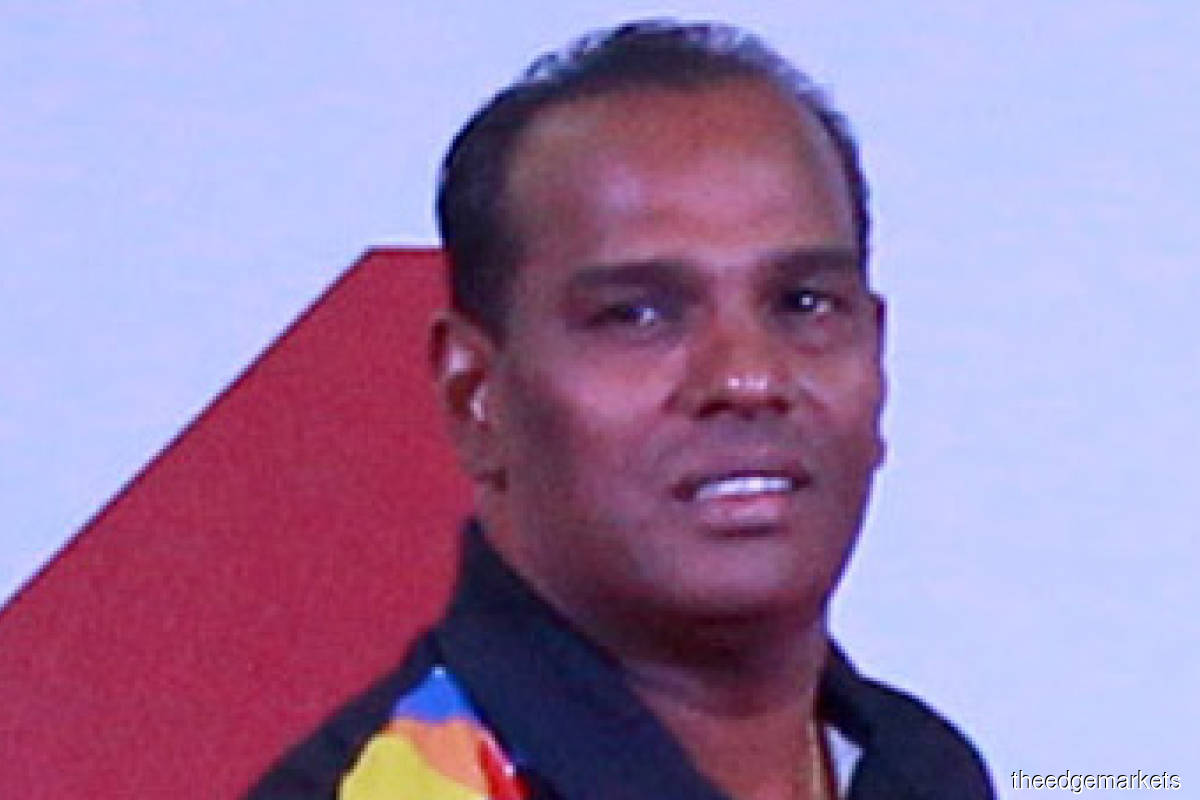 LAST week, Human Resources Minister Datuk Seri M Saravanan revealed a statistic that he said was "very worrying" — some 91.1% or 1.4 million foreign workers in the country are provided with accommodation that does not comply with the provisions in the Workers' Minimum Standards of Housing and Amenities Act 1990 (Act 446).
Simply put, nine out of 10 foreign workers in Malaysia are housed in quarters that do not meet the minimum standards of living set out under the Act. Videos circulating on social media depicting overcrowded living quarters and unsanitary conditions seem to substantiate the statistic.
But for those who have long advocated for the fair treatment of foreign workers, Saravanan's statement hardly comes as a surprise.
"Act 446 is only being pushed now because Malaysians feel their health is at risk as the foreign workers' hostels are the source of the spread of Covid-19. We should have learnt from the Singapore experience many months ago when they experienced an outbreak, but Malaysian policymakers are too arrogant and did not listen, not just to us on the ground but the many international actors and health experts who warned us," says Adrian Pereira, an executive director at the North South Initiative (NSI), a social justice non-governmental organisation (NGO).
Indeed, the crowded dormitories have become a hotspot in the spread of Covid-19. The Teratai Cluster — which predominantly comprises workers from glove maker Top Glove Corp Bhd's dormitories in Klang, as well as those from factories in other areas in Selangor — had recorded 5,094 cases as at last Thursday, out of 6,632 tested.
The impact on trade
Given that the issue of the alleged mistreatment of Malaysia's foreign workers has now become more prominent in the eyes of the world, with the products of two subsidiaries of Top Glove — Top Glove Sdn Bhd and TG Medical Sdn Bhd — as well as plantations giant FGV Holdings Bhd being put on the US Customs and Border Protection's detention order list for the alleged of use of forced labour, could this have an impact on Malaysia's trade with other countries?
Also not helping is the fact that Malaysia has been placed on the Tier 2 Watch List by the US Department of State in its 2020 Trafficking in Persons (TIP) report. The Tier 2 Watch List consists of countries whose governments do not fully meet the Trafficking Victims Protection Act's (TVPA) minimum standards but are making significant efforts to comply with those standards.
 Countries whose governments do not fully meet the TVPA's minimum standards and are not making significant efforts to do so fall into the Tier 3 category. Malaysia was in the Tier 3 category in 2014, but since 2018, it has been placed on the Tier 2 Watch List.
"While the Malaysian media is taking foreign workers' abuse issues seriously via more exposés and coverage, the government still does not seem to have the political will nor the competency to put an end to the labour abuses. We can conclude this based on the Public Accounts Committee's report on how these abuses have been going on for years," says Pereira.
With foreign workers making up about 15% of Malaysia's total workforce, a downgrade to Tier 3 could affect not only the country's exports to the US but also to other markets, as well as multinational firms that are particularly sensitive to ESG (environmental, social and governance) risks, says Dr Yeah Kim Leng, professor of economics at Sunway University Business School.
"It's a wake-up call to both the government and industry leaders to protect foreign workers' rights and clamp down on exploitative practices and maltreatment cases more vigorously. We should see it as an opportunity to restructure the economy and move it from reliance on cheap foreign labour," he adds.
Etiqa Insurance & Takaful chief strategy officer Chris Eng says Malaysian corporates' treatment of their foreign workers is a complex matter. "I would hesitate to use a blanket statement that all foreign workers are treated the same way by all corporates. At the same time, standards of treatment in Asia are also different from what is expected in Europe or the US.
"As such, it is safe to say that prominent corporates that deal directly with customers in the West will need to ensure adherence to ESG principles, for example, the plantation and glove sectors. This is not a bad thing for Corporate Malaysia and good for foreign workers anywhere."
While some corporates have asked for more time to adhere to Act 446, others such as glove maker Hartalega Holdings Bhd have incorporated the minimum standards into their best practices. In fact, Labour Department Director-General Asri Ab Rahman was quoted by Astro Awani as saying that Hartalega was one of the best examples in the glove sector for complying with Act 446 when it comes to providing exemplary housing conditions for its workers.
A Hartalega spokesperson says the company had invested RM95 million in providing its migrant workers with "first-rate" accommodation, which surpasses the requirements of Act 446. It is upgrading the living quarters by spending RM500,000 to introduce more amenities.
The public backlash to the documentary by international broadcaster Al Jazeera on the mistreatment of migrant workers in Malaysia earlier in July shows that a lot more understanding on their plight is needed from not just policymakers but also the rakyat.
NSI's Pereira says the Malaysian Trades Union Congress and all its affiliates must initiate social dialogue with migrant workers and ensure their concerns are taken into account. The Labour Law Reform Coalition — an alliance of trade unions, NGOs and migrant workers — has started the process but much more needs to be done.
He adds that in its economic recovery from the impact of Covid-19, Malaysia still needs the contribution of migrant workers. "So, instead of treating them as if they are alien to our economy, be more inclusive. We have nothing to lose and everything to gain."