This article first appeared in Options, The Edge Malaysia Weekly, on July 20, 2020 - July 26, 2020.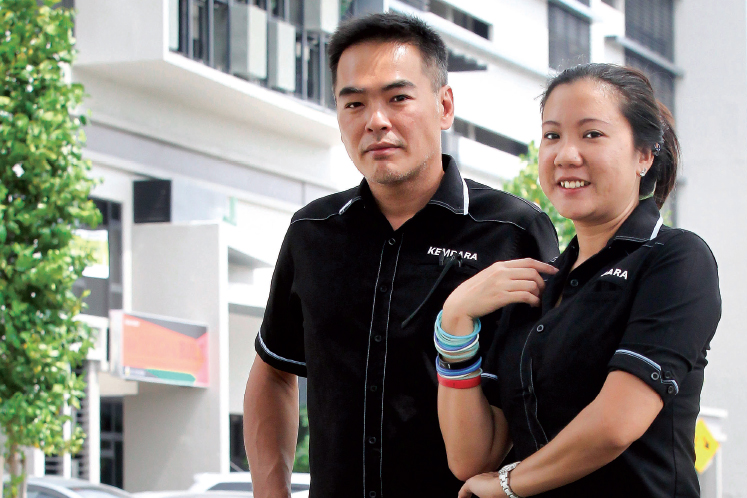 Among the NGOs and social enterprises working tirelessly to meet the needs of the population during the Covid-19 pandemic in recent months were Kembara Kitchen and Kembara Community Care Centre. Co-founders William Cheah and YiLyn Chan talk to Petrina Fernandez about their self-sustaining disaster relief and community aid ventures and their fight against the odds.
In the Aesop's Fables tale of The Oak and the Reed, a powerful storm rips through the forest where both plants reside. While the oak boasts of its might and refuses to yield to the force of the wind, it eventually succumbs and snaps, leaving the slender reed the survivor. There are various interpretations of and lessons derived from this story, but its heart — the ability to bend and not break — remains the same and is often used to describe human behaviour under pressure.
William Cheah, however, is like a slingshot. Pull him back in any way and he uses that force to launch himself further ahead than his detractors would have thought possible.
"When people tell me no,  and if I think what they have dismissed as too difficult or unfeasible is entirely doable, I have to prove them wrong," he says. "I'm driven by wastage, by inefficiency, by so-called impossibles. When we started Kembara Kitchen in 2015 many people told us we wouldn't survive. Here we are five years later."
For the full story, pick up a copy of The Edge Malaysia (July 20, 2020) at your nearest news stands or visit optionstheedge.com.