This article first appeared in City & Country, The Edge Malaysia Weekly, on June 24, 2019 - June 30, 2019.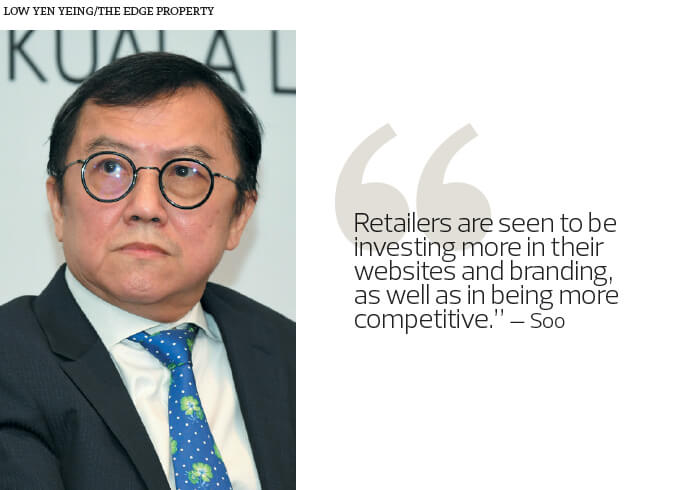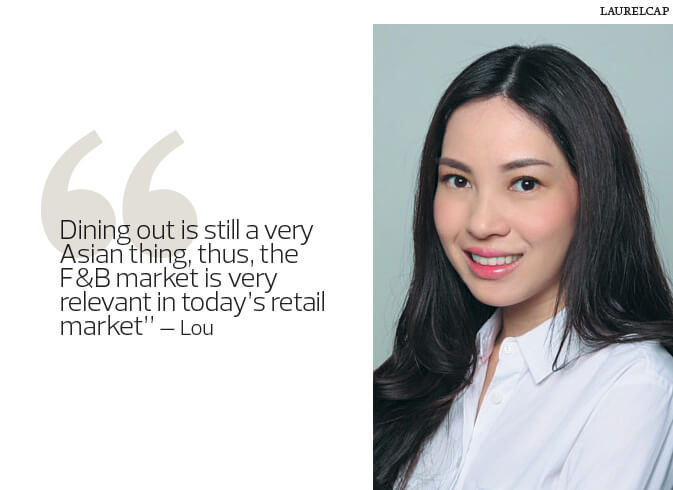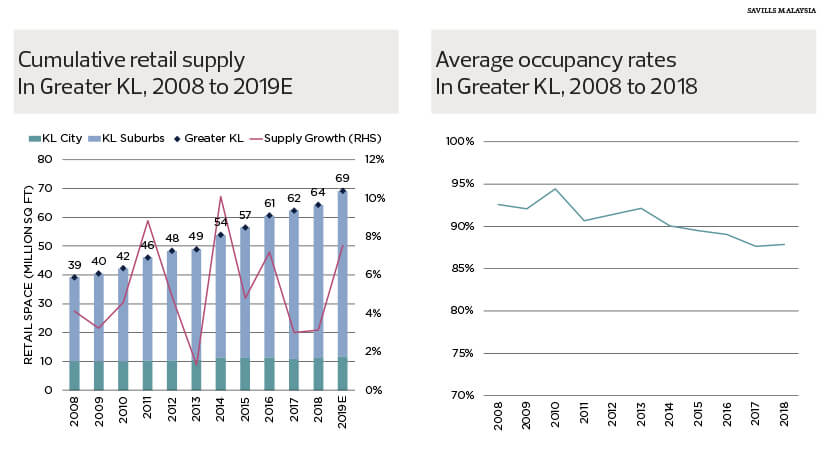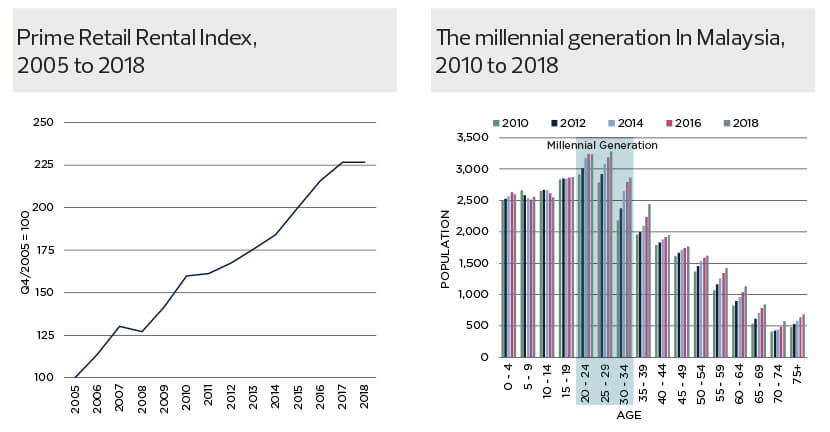 The retail landscape in Malaysia is broadening. While consumers thronged shopping malls to buy Hari Raya clothing and supplies during Ramadan, many others opted to shop at popular Malaysian e-commerce sites such as Lazada and Zalora as well as Singapore-based Shopee. The latter method of shopping is increasingly popular, especially among the young and internet-savvy.
However, local online player Fashion Valet, which celebrates its ninth anniversary this year, has opened four shops across the Klang Valley to meet the demand for physical stores. What gives?
Retail experts say e-commerce, technology, the rise of millennials as the highest purchasing group and increase of online users are some of the disruptors that are impacting and reshaping the local retail market.
Savills (Malaysia) deputy executive chairman Allan Soo says, "Online shopping has gained popularity in Malaysia due to the generational shift and rise of millennials and Gen Z. These groups are savvy and they tend to do most of their research and orders online."
According to Savills Asian Cities Report 1H2019, retail is no longer solely about e-commerce versus physical stores. It is a combination of both, providing millennials with in-store experiences along with the ease of shopping online.
"We notice that sales of certain products in physical retail stores have declined but those products are well-received online as they are cheaper. Today, there are more competitive prices for items such as apparels and household goods sold online and they are more accepted by modern consumers. They are mostly items that are not available in retail stores in Malaysia," says LaurelCap Sdn Bhd head of capital markets Lou Minn Yian.
How are retailers adjusting to these disruptors? "It depends on how the retailers are responding and how they are adjusting to create a complete presence in the retail market. It is not just online but offline (physical stores) as well, where the (retail) experience is seamless. Thus, retailers are seen to be investing more in their websites and branding, as well as in being more competitive," says Soo.
"Another disruptor that is growing strongly and rapidly is payment apps such as Grab and Touch 'n Go," he adds. "This [payment method] helps a lot because the companies are able to draw their consumers through promotions and campaigns. This method is also being used by F&B retailers and operators. For example, with just a wave of the Fave app [with its promo codes], consumers are able to obtain discounts and so on.
"These disruptors should not be ignored. F&B retailers should take them into consideration before they open a business," he adds.
Challenges
Soo highlights the importance of geo-targeting and the use of big data. "There is a lot of talk about digitising (in the retail market). More importantly, it is all about geo-targeting and having a good database. Big data is helping retailers understand the market better in two main ways. One of which is to help them understand their consumers' profile and behaviour [in terms of what they eat, what they purchase, and so on].
"Nowadays, retailers are able to analyse big data and decide where to open their shops, especially if they are targeting a certain [catchment] or demographic. This indicates that the industry is becoming more sophisticated and organised. This shift may present a challenge for ordinary players while the bigger ones should invest in this change to ensure they are not left behind," he adds.
"For our local shopping centres and retailers, the biggest challenges are mostly external, such as the level of purchasing power and the economy. We hope things will improve and consumers will be able to spend more than they have in the last few years. Tourism is also a challenge. It is a matter of whether New Malaysia will attract more tourists. We have not been witnessing a high level of tourist arrivals [as compared with our neighbours]," says Soo.
E-commerce and technology
According to consultants, e-commerce has had a huge impact on traditional retail models. "Malaysia has 25.08 million active internet users (79% of the population). These users do their shopping for goods on online stores such as Lazada, Shopee and Amazon. The country has an extremely high rate of mobile phone penetration," says Lou.
"Out of the 31.2 million Malaysians, 24 million are social media users, 21.6 million are unique mobile users and 22 million use social media on their mobile devices. Purchasing online has its advantages. For one, it's much cheaper than purchasing at a physical store and you do not have to pay for car parking or transport," she adds.
Savills' Soo compares traditional retail models with e-commerce. "For example, Lazada's 11.11 Singles Day 24-hour sales in 2017 raked up a record of RM100 million within 24 hours. This is a few times more than the annual total sales revenue at Suria KLCC, which was the top performer for the year," says Soo.
A couple of technological advancements are impacting the retail market as well. "Artificial intelligence (AI) is growing increasingly popular among retailers. Hypermarkets in countries like Australia are using self-checkout counters and it is just a matter of time before Malaysians adopt such a service," says Lou.
"Retailers are using social media such as Facebook and Instagram to promote their products and services. They also use live feeds, where the customer can see what's happening in the store. Online chat boxes with robot functions are also growing increasingly popular," she adds. "Virtual reality (VR) is also growing in Malaysia. It can benefit companies such as Ikea to provide customers with the ultimate experience in shopping for furniture at less cost in the long run."
Millennials and trends in retail
According to Savills, 76% of the global workforce will comprise millennials by 2025. Currently, there are about 9.4 million millennials in Malaysia while there are two billion millennials in Asia. This group is poised to be the biggest spenders in the future.
"The millennials, which will soon make up the majority population of this country, are and will continue to be trendsetters moving forward. The only way malls will be able to survive is to offer the type of F&B that draw millennials. Examples are grocery shops such as Ben's Independent Grocer and Village Grocer, cafés and restaurants such as Starbucks, Coffea Coffee and Plan B, and fast food franchises," notes Lou.
"We witness the vibrancy [of selected malls] due to the F&B outlets offered, as well as an anchor tenant that is usually a grand grocery shop. Dining out is still a very Asian thing, thus, the F&B market is very relevant in today's retail market," notes LaurelCap's Lou.
According to the consultants, millennials value experiences such as vacations, sports and health clubs, eating out and cultural attractions. They are heavily influenced by social media platforms such as Instagram.
In terms of expansion, sectors such as cosmetics and luxury and designer fashion have done well, according to Savill's Soo. However, the retailers are cautious, he adds. "Sportswear has performed well and is expanding too, with two new brands introduced in the local market, namely Footlocker and JD Sports."
"What it does suggest is that there is a rising trend in sportswear and not just formal wear. Sportswear is selling at higher prices and drawing the crowd. Affordable luxury appears to be the trend currently. Brands such as Supreme are also trending, especially among the millennials and Gen Z," adds Soo.
"On the supermarket side, the more boutique supermarkets are expanding and doing well. On the other hand, hypermarkets, being intensively competitive, are suffering as there are too many players. This may lead to some consolidation," he says.
"Retailers are cautious now, hence their expansion plans are based on performing or less-performing [segments] and opportunities. In terms of opportunities, apart from the existing shopping centres in KL, there are the newer ones in Johor Baru and Kota Kinabalu," says Soo. "An example is YNH Property Bhd's 163 Retail Park, which has F&B operators and a good catchment of affluent Mont'Kiara residents. It is done quite well," he notes. "Another new mall, Mid Valley Southkey The Mall by IGB Corp in Johor Baru opened its doors in April and has done relatively well," notes Soo.
Market performance, occupancy rates and rentals
In the last six months, the retail market has been rather subdued, although some F&B retailers have done well, says Soo. "But generally speaking, with more malls and store openings, times have been rather difficult. As an industry, there has not been spectacular growth."
"In the last quarter of 2018, the retail industry growth rate had slowed to 2.7% as compared with 3.7% in the same quarter of 2017, despite it being the year-end school holidays and festive season. This is consistent with the numbers that Malaysian Institute of Economic Research (MIER) has reported on the Consumer Price Index for 2018. In general, the retail growth rate was only 3.9% for the whole of last year," says Lou.
"Nevertheless, the volume of retail and wholesale trade has increased. According to the Department of Statistics Malaysia, the volume index of retail and wholesale trade captured in 4Q2018 revealed a growth of 8.1% year on year (y-o-y)," say Lou.
In terms of supply, more malls continue to open in Greater KL, according to Savills. The total retail supply increased 3.1% y-o-y in 2018, pushing up total retail stock to 64.3 million sq ft, with suburban areas maintaining the highest market share (82%) in Greater KL.   
Meanwhile, the average occupancy rate of retail malls in Greater KL increased slightly to 87.8% in 2018 (87.6%: 2017) though it was still below the 90% seen in 2015, according to Savills.  
The prime retail index remained unchanged at 227 points in 2018, according to Savills. Prime rents for malls in KL city, such as Suria KLCC and Pavilion KL, are said to have hit a high of RM220 psf per month and RM110 psf per month respectively. In the suburbs, 1Utama and Sunway Pyramid commanded the highest average prime rent of RM55 psf per month while Mid Valley Megamall commanded RM80 psf per month.
Given the large amount of retail supply, rental discounts in new projects have restricted rental growth in non-prime areas. Monetary incentives are often given to entice established tenants to open stores in their retail malls. Nonetheless, stable rental levels across all prime retail segments are anticipated despite the challenging retail environment, according to Savills.
Retail outlook
Despite the challenges, the consultants see some opportunities in the retail market. "Moving forward, we do not foresee this year to be better than last year as we think domestic demand will be slower, given the uncertainty of the trade war between China and the US. Then, there is the slow economic growth worldwide," says Lou.
"The retail market outlook is challenging, mainly due to the poor economic sentiment in the region. Retailers have to stay competitive and innovative to stay relevant in this technology-driven environment.
"We do not foresee offline (physical stores) becoming totally obsolete but rather, be complemented by the online market. Thus, the retail malls will still be relevant. However, efforts to connect with the millennials will need to be heightened," says Lou.
"These are interesting times for the retail market. The offline stores, especially those in bigger malls, may still attract the crowds, whereas those in smaller malls will suffer, unless they have the right tenants and locations. Moving forward, shopping centres, especially the bigger ones, should continue to improve on their offers, promotions and so on," says Soo. "Larger shopping malls should also be on the lookout for new tenants that are coming into town. Recently, we have received a lot of tenants, especially fashion tenants, from China and the Middle East. In terms of demand and interest in the region, we are not just relying on European trends. There will be more foreign players."
He notes the importance of F&B retailers. "F&B retailers have a more significant presence in shopping centres. F&B used to make up 10% of shopping malls, now they have gone up to more than 30%. For this segment, it has also gone regional, with players entering the market from China, Hong Kong, Singapore and Indonesia. This factor would definitely impact how shopping malls compete with each other.
"Meanwhile, smaller shopping malls should consider ways to reposition themselves as something more relevant, or maybe an upgrade. They should also consider improving on the overall ambience and consumer experience. There should be more upgrading works for mid to small-sized malls in the next three to five years," says Soo.
"In two years, we shall see what happens when Pavilion Damansara and Pavilion Bukit Jalil by Pavilion Group, The Exchange TRX by Lendlease Group and Mitsui Shopping Port LaLaport KL by BBCC Developent Sdn Bhd are completed. These malls will impact the market and will compete against and challenge each other in terms of promotions, tenants and so on."
"It will also dilute the strength of larger, existing shopping malls … currently, we have about six major ones. With these upcoming ones entering the market, the big question is, will the major malls be able to have the same sales turnover as well as rental?" asks Soo.