This article first appeared in Options, The Edge Malaysia Weekly, on August 27, 2018 - September 02, 2018.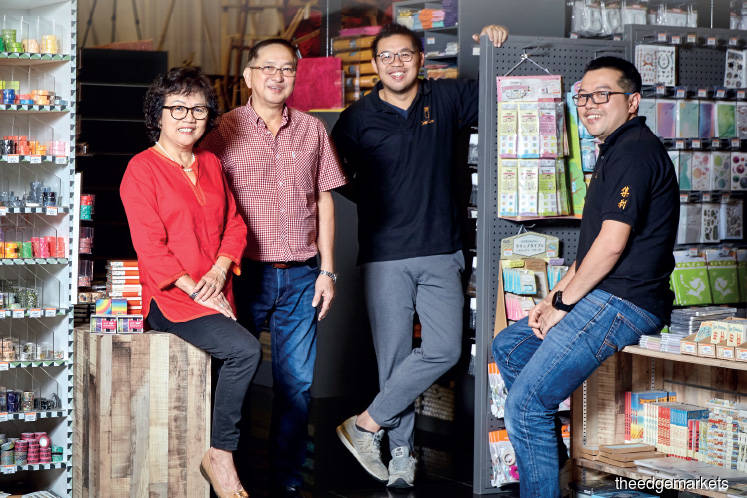 CzipLee has been a prominent name on the local stationery landscape for half a century now, surviving the onslaught of big bookstores and a horrific fire that threatened to end founder Peter Chen's involvement in the business. Joined by his wife and children, he sits down with Petrina Fernandez for a rare interview to talk about the stationery store's beginnings and the transition of a family business to the next generation.
A push of the door reveals to the first-time customer a wonderland of paper and art and craft materials. These range from the award-winning Kokuyo Kadokeshi 28-Corner Eraser for intricate drawings to the aspirational Mission Gold Watercolors by Mijello. Enthusiasts know from experience to set aside a full hour or more just to browse, flitting from shelf to shelf in search of the kind of ecstasy only a new creative find can bring.
Homegrown brand CzipLee has been serving the stationery needs of offices, schools and art aficionados for 50 years now, branching out from a humble stand in Kajang to establish a formidable presence in Bangsar in 2006. Today, the Kajang branch is still in operation and comprises four shoplots while the Bangsar store is a two-storey corner-lot landmark in the commercial neighbourhood of Telawi.