This article first appeared in The Edge Malaysia Weekly, on December 17, 2018 - December 23, 2018.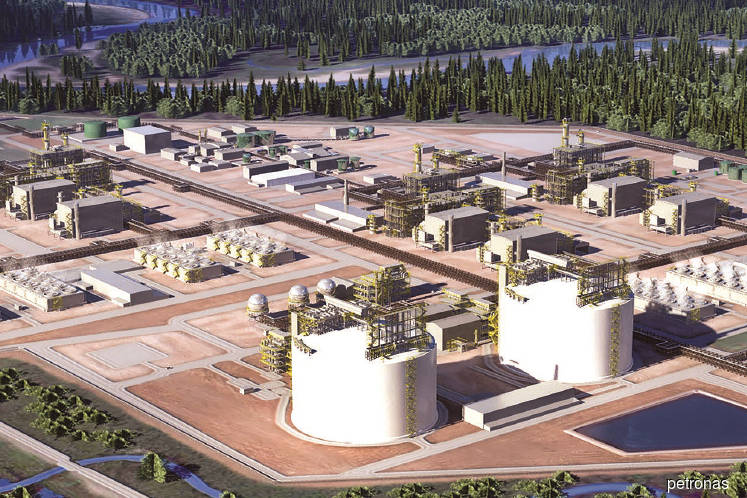 IT feels as though Petronas is closing the pages of a mini-chapter after several years of "strategic responses" against the industry downturn.
The national oil firm has emerged as a more resilient company following a series of cost-optimisation and efficiency initiatives such as Project Cactus and Cost Reduction Alliance (CORAL) 2.0.
Its big push into downstream is also progressing well, with its US$16 billion Refinery and Petrochemical Integrated Development (RAPID) project in Pengerang at 97% completion.
Now, a new chapter is in the works.
Petronas, says president and group CEO Tan Sri Wan Zulkiflee Wan Ariffin, is in a position to develop upstream assets secured over the last few years.
The Americas — Canada, Mexico and Argentina — could be Petronas' new frontier, on top of other upcoming upstream oil and gas (O&G) projects in Oman and Gabon.
"It so happens that the reserves are there, the market is there, so we took the long-term view that those are the areas that we should be in," Wan Zulkiflee says in an interview with The Edge.
In light of this, Petronas' overseas capex over the next five years may increase slightly in the medium term, from its traditional 60:40 ratio for domestic and overseas capex allocation.
The group has set its five-year capex to RM240 billion in keeping with its current RM40 billion to RM50 billion annual capex budget.
It is embarking on a three-pronged strategy: maximising cash generation; extending its value chain; and stepping out into new ventures such as renewables and specialty chemicals, as well as building new capabilities, among which is monetising "unconventional" hydrocarbon resources.
New oil and gas heartlands, more unconventional reserves
Firstly, there is Canada, where Petronas owns some 52 trillion cu ft (Tcf) of gas reserves and contingent resources in North Montney, British Columbia. This compares with 103Tcf of proven gas reserves in Malaysia.
The asset is owned via Petronas Canada (previously Progress Energy Canada Ltd). Petronas acquired the company for C$5.5 billion in 2012, making it one of its largest overseas acquisitions at the time.
Like his predecessor Tan Sri Shamsul Azhar Abbas, who led the Canadian venture, Wan Zulkiflee sees potential to develop the asset the way Petronas was developed in Malaysia.
The firm could sell to the North American market via pipelines or even develop petrochemical plants "if the economics is right". The potential for export of liquefied natural gas (LNG) — in which it has vast expertise — is still there.
The unconventional reserves can be proved further as and when required, he adds. "And we are confident of doing that … If there are any projects, it is just a matter of transporting our gas from our area to the project sites."
But sanctioning a project in gas-rich British Columbia — be it a facility or pipeline — is not so simple.
Petronas learnt its lesson last year when it had to pull the plug on its C$36 billion Pacific Northwest LNG export facility project due to strong opposition from environmentalists and a sea of red tape. The project has been in Petronas' crosshairs since it first ventured into Canada in 2011.
"The total impact of this decision on Petronas is RM1.5 billion net of tax, which includes RM0.7 billion impairment, while the rest is the estimated termination cost due to TransCanada for the construction of a pipeline that was integral to the project," Wan Zulkiflee reportedly said in August last year.
But undeterred by this setback, Petronas continues to believe in the long-term viability of Canada as one of its major heartlands based in the Americas. This year, it bought 25% in a separate C$31 billion (RM97 Billion) LNG Canada export facility in Kitimat. The partners comprise operator Shell with a 40% stake, Mitsubishi (15%), PetroChina (15%) and Korea Gas Corp (5%).
Petronas has said that each JV participant was responsible for sourcing its own gas, which is expected to come mainly from the Montney Basin northeast of British Columbia — the same location where Petronas Canada's shale gas asset is situated. So, Petronas' gas assets here can be consumed for LNG production at Kitimat.
"We are in no rush … we have the option to call the time [for new projects]," explains Wan Zulkiflee. "We will only monetise the reserves at the right time when the market is there, when the price is good, and at the right cost."
Petronas is also optimistic about its 10 blocks in Salinas Basin and Mexican Ridges offshore Mexico. It operates five of them.
Petronas secured six blocks in February this year, in the last O&G bidding exercise in Mexico for years to come. "Maybe Mexico can be our oil heartland in 20 years' time… [It's a] very prolific area," Wan Zulkiflee says.
The first few wells will be drilled next year. "But just to give you an idea, the first drop of oil will (flow) in 2026 for conventional production. That's how long it takes," he adds.
The Americas will also be home to Petronas' first shale oil development. Earlier this month, Petronas and Argentina's energy firm YPF announced a US$2.3 billion (RM9.6 billion) joint venture in the country's Vaca Muerta shale oil fields.
This follows a successful three-year pilot project involving both parties for the unconventional hydrocarbon resources.
In the coming weeks, Petronas expects to firm up its maiden venture in Oman's Khazzan field alongside state-owned Oman Oil Company and Production (OOCEP) and operator BP plc.
"Subject to one more condition precedent to be satisfied, we will have a 10% stake in Khazzan field. This is a very huge gas field," says Wan Zulkiflee.
The Khazzan gas field currently produces one billion cf/day of gas, with work underway to add another 500 million cf/day by 2021.
Petronas announced the acquisition of block 61 in the field in October this year, following a bidding exercise by OOCEP, which owns  a 40% stake in the block.
In Gabon (Africa), Petronas hit new O&G reserves in its 70%-owned ultra-deepwater Block 14 (Likuale) back in March.
After learning and gaining experience in oil and gas exploration, development and production (EDP) with the likes of Shell and Exxon in Malaysia, Petronas embarked on its first overseas EDP in Myanmar in 1990. The early years of its overseas EDP operations were mostly spent in Asia, moving into Vietnam and China. It then gradually expanded its operations to Africa and the Middle East. Today it has business operations all over the world.
Going overseas to look for O&G reserves is crucial for Petronas as its reserves in Malaysia are limited. To stay an important EDP player and an integrated oil company, it has to increase its proven O&G  reserves — the lifeblood of any oil major.
Bullish on gas, oil for cash flow
Petronas' O&G  portfolio currently stands at a ratio of 30:70. So, basically, Petronas can be referred to as a gas-based company that is among the top LNG producers in the world and operates a large fleet of LNG tankers, including a floating LNG facility. But the oil portion remains relevant despite the group's bullish view on gas in the long run.
"Oil will give us very fast cash flow, whereas gas will take more time for the projects to start giving us cash," Wan Zulkiflee says. "I am comfortable with the 30:70 portfolio split."
As for the oil price, Petronas is sticking with its "lower-for-longer" approach. "Our planning basis next year will be [based on] US$66/bbl Brent," he says.
That is higher than the US$50s to US$60s/bbl planning basis for 2018, but lower than the year-to-date average of US$72/bbl up until Dec 7.
Moody's in its 2019 O&G outlook research publication, estimates the crude oil price to settle in the US$50 to US$70/bbl range through 2020. Natural gas prices may stay within the US$2.50 to US$3.50/mmbtu range in the same period, says the rating agency.
"Recent volatility reflects concerns about a weakening global economy, higher Saudi and Russian production, demand destruction tied to the strong US dollar and tariffs, mixed signals on Iran sanctions, and financial speculation.
"The announced production cuts by Opec (Organisation of the Petroleum Exporting Countries) and Russia will contribute to more balanced global supply and demand, and help to stabilise oil prices," the research house says.
Wan Zulkiflee concurs, commending Opec's contribution towards the goal of having stable prices.
"But it takes more than Opec achieve this," he says, pointing out that non-Opec oil producers also contribute to price volatility.
Furthermore, there were loose ends during the recent Opec meeting despite the pledge by participating countries to cut production.
Last week, the Ministry of Economic Affairs said Malaysia will cut its production by 15,000 barrels per day (bpd) in the first half of next year. In 2017 and 2018, Malaysia cut production by 20,000 bpd from the average production levels in 2016.
"But there are a lot of details to be worked out [from the recent announcement]. Everybody says cut. But from which [baseline]? It makes a lot of difference," says Wan Zulkiflee.
The root of the problem comes with the "difficult debate" on the right price, he adds.
"First, we should all agree on what is price stability because different countries would have a different reference point," he says. "If you ask me, I think US$65 to US$75/bbl will be a comfortable range for everybody in the value chain."
Save by subscribing to us for your print and/or digital copy.
P/S: The Edge is also available on Apple's AppStore and Androids' Google Play.