This article first appeared in Personal Wealth, The Edge Malaysia Weekly, on March 23, 2020 - March 29, 2020.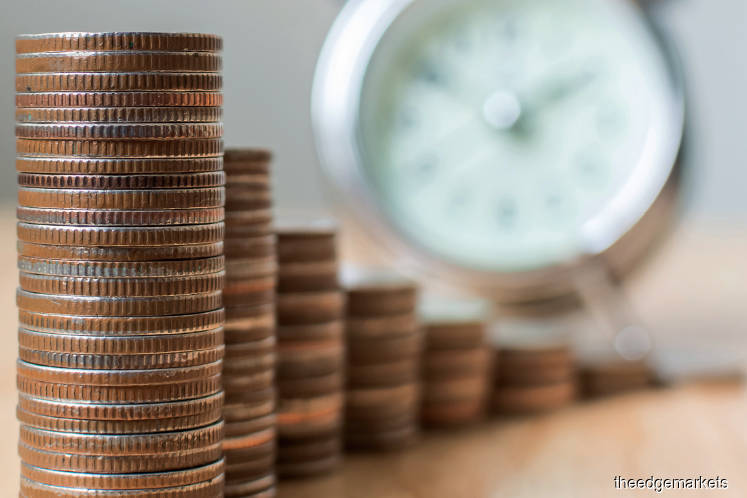 While demographic changes put pressure on the economy and investment returns, there are still opportunities to be found and strategies investors can employ, say experts. Some of these can be found in various types of investments and industries linked to the ageing theme. 
To navigate such a complex environment, it is essential for investors to take note of the shift in wind patterns and invest smartly going forward, says Paula Campbell Roberts, head of alternative data and analytics at US-based global investment firm KKR & Co Inc.
Amid a more complex investment landscape of sustained lower returns and interest rates, the global search for yield by ageing societies will continue, driving strong demand for income-yielding wealth management products, she says. "We believe these trends will create both challenges and opportunities for investors as they navigate a changing market landscape. The lower natural rate of interest reduces investment returns and boosts financial asset prices, which have implications on investors looking to hit certain return targets. In a lower-yield environment, where government budgets are likely to be increasingly constrained, high-yielding asset classes such as infrastructure investments may become more attractive to investors."
Investors may turn their focus to yield-generating asset classes as well as geographies and sectors with a higher potential for growth, says Roberts.
However, while population ageing is certainly a global phenomenon, different countries and regions face unique challenges and need to take distinctive actions to stay ahead of these demographic headwinds. "As countries pull different levers to counteract these challenges, we further expect to see changes in the balance of the global economy skewed towards those who are the most responsive to meeting demographic challenges. While the road ahead may be a bumpy one, we see a number of exciting opportunities that will benefit from the growth that Asia-Pacific is experiencing," says Roberts.
"In this regard, Southeast Asia is having its moment. Rather than contending with an ageing population, the region's youthful demographics are helping to drive a rising middle class and strong productivity trends, which signal robust structural growth.
"From an investment standpoint, we find industries such as consumer financial services, payment processing, education and healthcare delivery attractive. This applies to Malaysia as well." 
KKR encourages investors to take a thematic mindset instead of chasing specific deals or companies, she says, adding that it will be critical to think about the broad themes driven by changing demographics and what that will mean as one invests. "For example, the ageing of the population supports long-term themes such as healthy living, travel, leisure digital content, media urbanisation, rentership, productivity-enhancing technology, financial services and education."
The impact of an ageing population can be counteracted if countries make the right investments in technological innovation and can embrace other levers such as immigration to build larger and more dynamic workforces, says Roberts. "In Japan, the ageing population has boosted demand for healthcare, wealth management, life insurance and trust services. As the senior population continues to move into cities to gain access to city-specific services, sectors such as the housing rental market are poised to benefit.
"Furthermore, a smaller labour population has pushed women into playing a greater role in the workforce and becoming income earners. This has increased the demand for beauty products, convenience food and wellness products.
"The shrinking labour force has also driven a demand for retraining services, as well as productivity-enhancing technologies such as automation and robotics. On the other hand, the average household size continues to decline, driving the demand for single-family homes and senior housing."
Ling Kay Yeow, partner at Ernst & Young (EY) Advisory Services Sdn Bhd, concurs that there will be an increase in demand for financial products with more stable returns. "However, assuming that retirees will be more cautious with their investments, thus taking fewer risks, they will expectedly gain smaller returns. Given the shorter runway, the financial product innovation is limited. Also, the risk and return profile is already maximised."
To tackle this problem, there needs to be investment options that are appealing to the elderly. Investments in healthcare and wellness are some of the areas that are expected to benefit from a shift in consumption pattern. Ling says necessary steps need to be taken to ramp up efforts and come out with strategies to capture this market. For example, the wellness market alone comprises seven categories: social wellness, emotional wellness, spiritual wellness, environmental wellness, occupational wellness, intellectual wellness and physical wellness.
"The wellness agenda will be a strong potential for new consumption spending. Governments, on the other hand, will be affected by the shift in consumption patterns in terms of increased development expenditure to build the infrastructure to meet the demands of basic healthcare," he says.
As the population grows older, there are concerns that the returns of financial assets will decline in value as retirees sell down their assets to fund their retirement. Is there any merit to these concerns? 
Francis Tan, an investment strategist at UOB Private Banking in Singapore, does not believe so. "If that is true, riskier asset classes such as stocks will never see higher prices. The National Bureau of Economic Research concludes that age-driven changes to broad stock, bond and real asset returns due to retirees decumulating are fairly small," he says.
That is because investors are forward-looking, says Tan. They understand the consequences of demographic changes and to a large extent, they are pricing this in already. Also, retirees do not decumulate rapidly due to the uncertainty about life expectancy and they often desire to bequeath, he adds.
Apart from that, the access to investment strategies and wealth management products enable investors to generate regular income without selling down their portfolios, such as multi-income funds. "Even if the local stock market disappoints with low returns, retirees can always invest overseas such as emerging markets," says Tan.
Additionally, longevity gives investors more time to remain invested in riskier assets compared with their predecessors, he says. "This is crucial since interest rates are lower now and bond yields remain depressed. To fund their retirement, this creates the environment for them to remain in equities."
Tan too backs thematic sectors such as healthcare, wellness and financial. Investors should also look at specific sectors like pharmaceuticals, medical devices, elderly care, fast-moving consumer goods, productivity-enhancing technology such as robotics, digital content, tourism and elderly-friendly real estate like nursing homes and retirement villages.
Read also: