This article first appeared in The Edge Malaysia Weekly, on July 5, 2021 - July 11, 2021.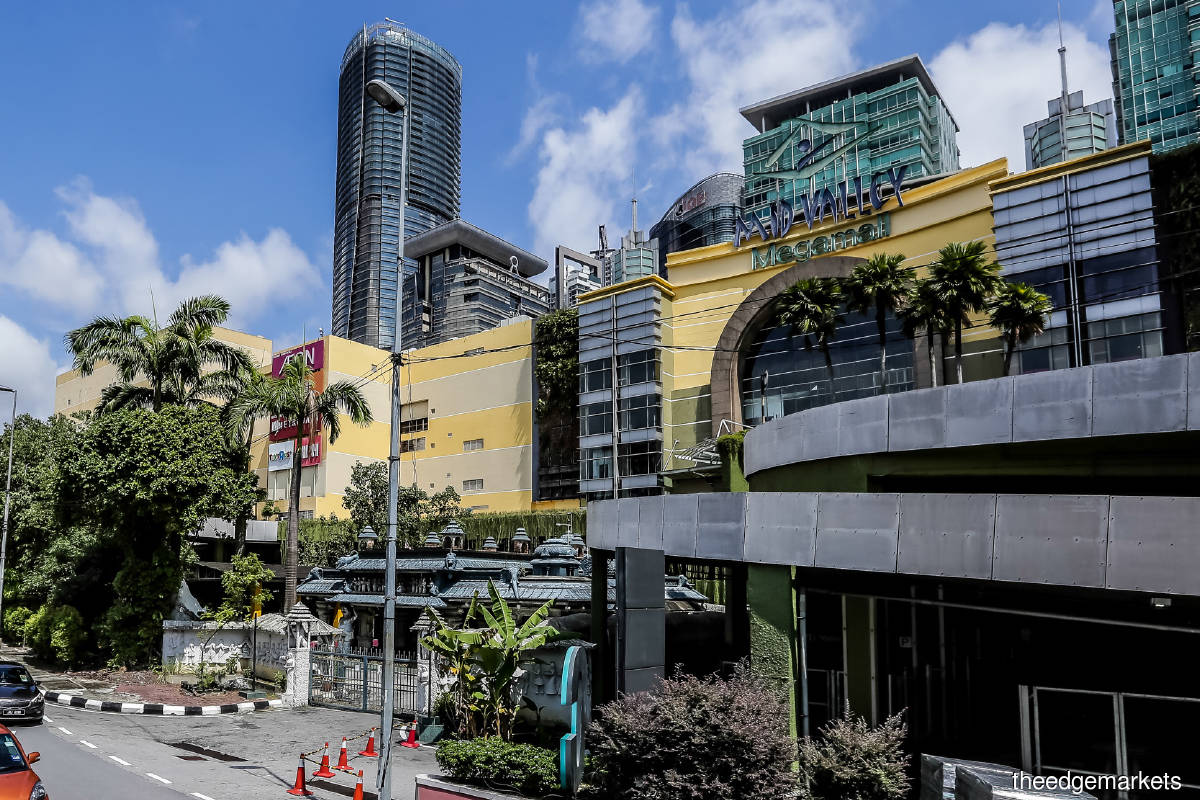 CONTRARY to popular belief, the office space market appears to be holding up despite the Covid-19 pandemic, based on net property income reported by local office real estate investment trusts (REITs).
Perhaps more to the point, there is still demand for office space in selected areas despite the closure of many businesses.
The top three office REITs — Sentral REIT, UOA REIT and Atrium REIT — distributed yields of between 7.47% and 8.09% last year, well above their peers in other real estate segments.
Can the listing of IGB Commercial REIT — which targets a distribution yield of 3.9% this year and 5% next year — lure investors? While it is higher than fixed deposits, it is lower than what other office REITs offer.
LeInves PLT chief investment officer William Ng observes that fixed deposits and Employees Provident Fund (EPF) dividends are the two main indicators to gauge the attractiveness of REITS' distribution yields.
"You may feel that a distribution yield of about 4% is low, based on history. But based on the current scenario, with low interest rates of 1.75% and 3% rental yield, the 4% distribution yield is considered good. I would prefer the REIT to fixed deposits," Ng says of IGB Commercial REIT's forecast distribution yield.
He adds that, with a proven track record and performance, IGB Commercial REIT is a good choice for those looking for long-term property appreciation and commercial value.
"IGB's assets are very mature and with good branding. It is a win-win situation for IGB as its shareholder, as it can monetise the assets.
"Although it will take a bit longer, when things go back to more normal, more people will be looking for commercial properties and corporate offices," he tells The Edge.
And although the timing may not appear right for a listing, Ng does not think it will make a big difference if the pandemic drags on for another year.
"If they have done the hard work [for listing], then they don't have a choice. Now is not good timing, but at least they can monetise the asset value," he says.
Sentral REIT's distribution per unit (DPU) in 2020 was 7.08 sen — up 4.1% from 6.08 sen in 2019 — or a distribution yield of 8.09% based on its closing price of 87.5 sen on Dec 31, 2020. This made it the highest-yielding counter among office REITs.
In a May 7 note, CGS-CIMB Research forecasts Sentral REIT's distribution yield to remain high at 7.58% this year. It has an "add" call on the REIT, with a higher target price of 98.9 sen.
In its latest investment strategy report on June 30, Kenanga Research notes that Sentral REIT remains its preferred pick on a stable to positive earnings outlook. Its target price is 93.5 sen.
Sentral REIT's occupancy rate remained robust at 89% in 1Q2021 after registering 90% in 2020.  "The group achieved a 96% renewal rate for the tenancies expiring in 1Q2021: Negotiations for the remaining expiring tenancies are ongoing, with the bulk of renewals slated for 3Q2021 (Menara Shell) and December (Wisma Technip). We understand that the group will continue to focus on tenant retention strategies and expects minimal dropouts," says CGS-CIMB.
UOA REIT is the only office REIT that saw a decline in net property income (NPI) in 2020, owing to the rental rebates granted to eligible tenants because of lower occupancy rates. The REIT saw the departure of multiple tenants, with Wisma UOA Damansara II and UOA Damansara Parcels registering higher declines in occupancy rates.
A revaluation exercise was undertaken for its existing investment properties last year, resulting in an aggregate revaluation surplus of RM1.76 million as at end-2020, based on a value of RM1.74 billion.
With a net lettable area (NLA) of 1.48 million sq ft, Atrium REIT recorded a stunning full occupancy rate for its seven properties in Shah Alam, Puchong and Subang Jaya, Selangor, as well as Bayan Lepas, Penang. This was attributed to the location of its properties in key industrial areas.
As its NPI rose 50.6%, its DPU increased 35.8% to nine sen in 2020 from 6.63 sen in 2019, for a distribution yield of 7.83%.
Atrium REIT's year-to-date unit price gain of 28.7% also outperformed those of its peers, which have seen little change.
The smallest office REIT on the local bourse — Tower REIT — has only three commercial buildings in its portfolio: Menara HLX (formerly known as Menara HLA), Plaza Zurich and Menara Guoco.
It completed the acquisition of Menara Guoco in Damansara Heights from GuocoLand Bhd for RM242.1 million in August 2020, in a related-party transaction, to increase its total asset value to more than RM800 million.