This article first appeared in City & Country, The Edge Malaysia Weekly, on February 3, 2020 - February 09, 2020.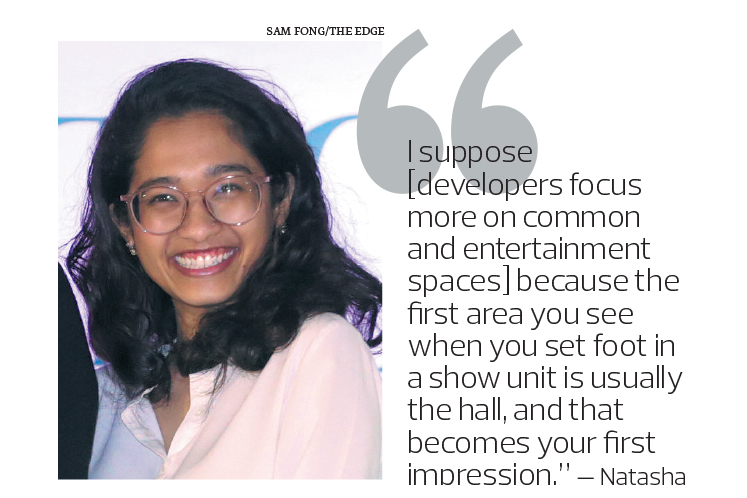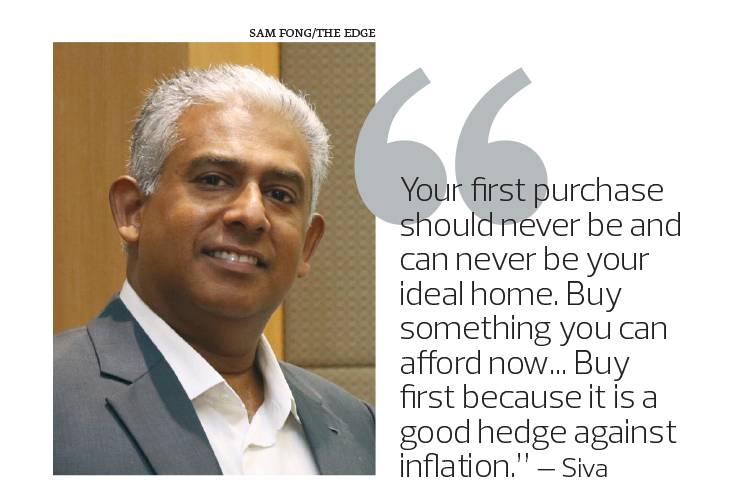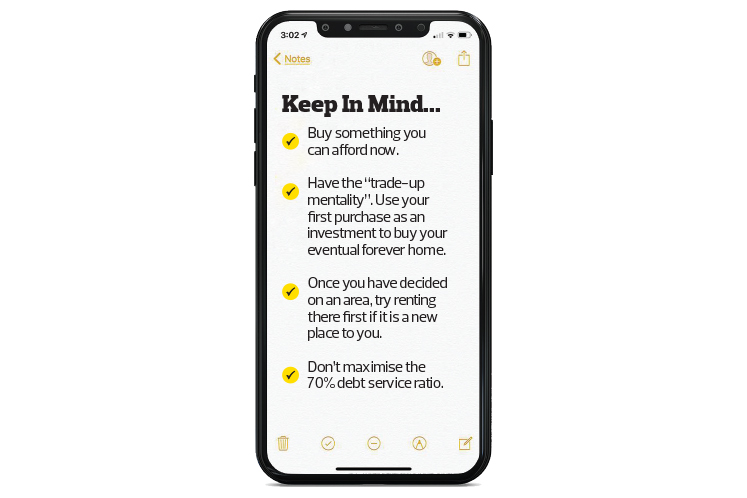 Click / Tap image to enlarge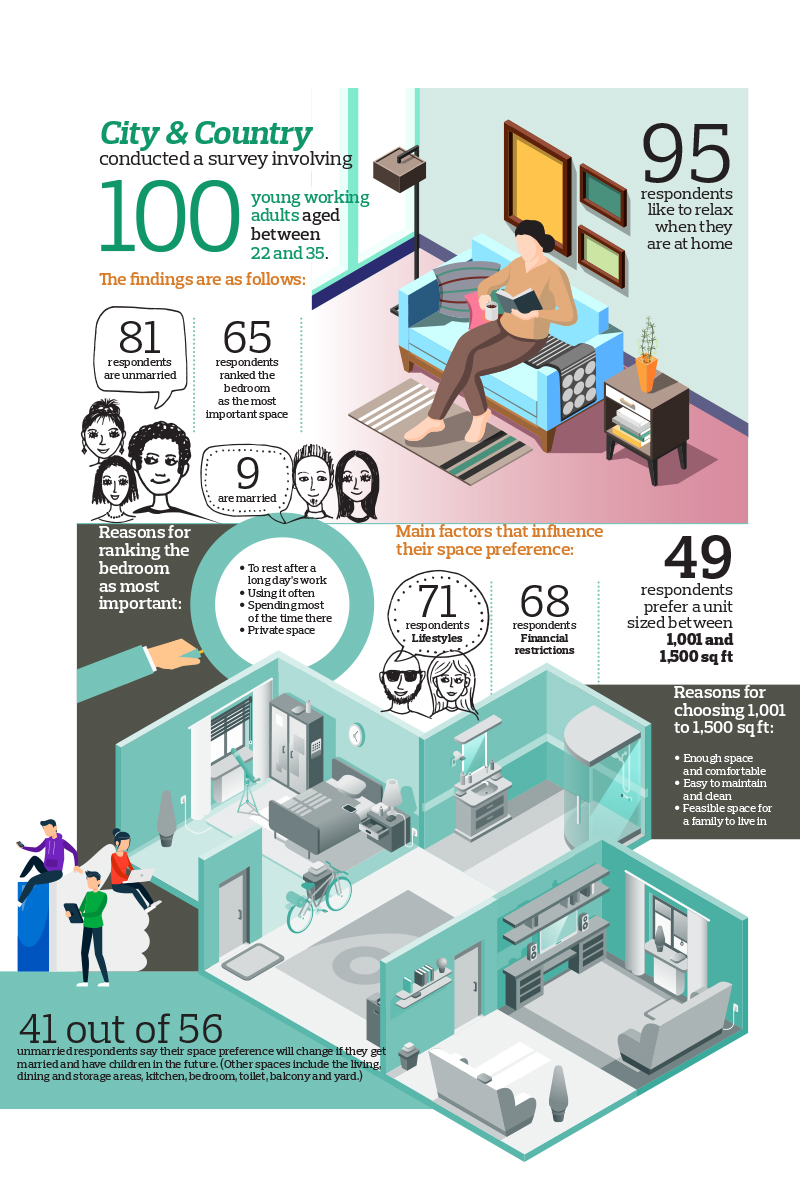 Twenty-five-year-old Elaine is looking for her first property but, so far, she has been unsatisfied with the developments that she has viewed. She is single and loves to cook.
"The units are either cheap but too small, or big enough but too expensive. Also, the layout doesn't look attractive at all. I would like to have a spacious bedroom and kitchen. But it is either one or the other," she says.
Alice, 29, thinks properties that are spacious are out of her range. "I am getting married soon and my emphasis is on the bedroom and common areas. But newer high-rise projects these days are quite small and the price tag for bigger units is quite high. I have no choice but to compromise on my preferences due to the pricing."
Young working adults are searching for their perfect home but are there any in the market for them?
City & Country conducted a survey of young working adults aged between 22 and 35 to find out their preferences on space in a residential unit. A total of 100 respondents took part in the survey, 81 of whom are single.
The spaces listed were the living, dining and storage areas, kitchen, bedroom, toilet, balcony and yard. A total of 65 people ranked the bedroom as the most important space for them.
The main reasons given by the respondents were that the bedroom is their private space, where they spend most of their time for resting after a long day's work.
Furthermore, ninety-five respondents said they liked to relax whenever possible when they were at home.
The two main factors that influenced their preferences on spaces in their house were their lifestyle (71) and financial restrictions (68).
Based on the survey, it is safe to conclude that young working adults value personal space and quality rest. A home, to them, is a place where one can relax and unwind.
Focusing on the bedroom
According to Zerin Properties real estate negotiator Natasha Gideon, the average size of a bedroom with en suite bathroom is 150 to 300 sq ft in a 900 to 1,000 sq ft affordable housing unit.
Rahim & Co International Sdn Bhd CEO of Real Estate Agency Siva Shanker says an intermediate bedroom size would be between 130 and 140 sq ft while the master bedroom would be slightly bigger at 180 to 200 sq ft.
"The small apartments that young people are buying these days have very small bedrooms. You can get bigger bedrooms in landed homes but, in small apartments, I think you will get 140 to 180 sq ft."
He says bedroom sizes are shrinking, owing to the overall unit size. High-rise developments 10 years ago had built-ups of 1,600 to 2,000 sq ft, which "is a normal sight". But today, the built-ups are 900 to 1,100 sq ft, and 1,500 sq ft is considered big, he notes.
"Prices are going up and developers are trying to keep prices down. So, if the price is RM1,000 psf and the built-up is 1,000 sq ft, it is going cost RM1 million, and no one can buy," he says.
Natasha believes developers focus more on common and entertainment spaces such as the living area, and not so much on the bedrooms.
"I suppose this is because the first area you see when you set foot in a show unit is usually the hall, and that becomes your first impression," she says.
Siva thinks developments in the market these days do focus on both the bedrooms and the communal areas.
He believes most people who buy a property are married and have a family and, so, would probably spend more time in the living area rather than going into the bedroom to sleep.
"Those who still live with their parents or those who have housemates would probably spend most of their time in the bedroom," he notes.
This corresponds with the survey data. Of the 65 people who ranked the bedroom as the most important space for them, nine are married. Among the remaining married respondents, seven ranked the living area as the most important space for them.
Forty-one single respondents said their space preference would change if they got married and had children. Some of them said they would want more bedrooms for their children and bigger communal spaces.
Siva agrees that space preferences change over the years as one progresses in life. "You would always want something better for yourself as you grow older and get more stable or successful in life."
Looking for the right one
Natasha says single buyers with an average net income of RM3,500 to RM5,000 can afford a property priced between RM200,000 and RM380,000.
Siva thinks those earning a net income of RM3,000 to RM5,000 can afford a property priced between RM200,000 and RM300,000. "But that is on paper only. In reality, with that income, you won't be able to afford any­thing [in the city centre and matured areas]," he says.
He thinks for those with a joint income of RM8,000 to RM10,000, the affordable price is RM500,000, as he factors in other expenses such as cost of living and car loan.
Natasha, on the other hand, estimates that those with a joint income of RM6,000 can afford a property priced at RM420,000 but "anything less than that would be better". Those with a joint income of RM8,000 and above can go for a RM700,000 property, she adds.
"Bank Negara Malaysia advises that the property mortgage should be 35% of your income. But each loan applicant's comfortable range is subjective," she notes.
Natasha and Siva say there are affordably priced properties in the market that meet young working adults' criteria.
"But the locations may be farther away from the city centre or main business areas such as Petaling Jaya, Damansara, Taman Tun Dr Ismail and Bangsar. They can look at areas such as Shah Alam and Setia Alam, which have properties priced below RM500,000, and Wangsa Maju and Setiawangsa, which have properties in the RM600,000 range," says Natasha.
Siva notes that there are many properties in the secondary market that are not as expensive as those in the primary market because they are a bit older and not as sophisticated.
"If the young working adults are not so fussy, are willing to compromise and live slightly farther from the city centre, then they can look at the secondary market and they will be able to find some good properties," he says.
Meanwhile, most of the respondents would like to have a unit that is between 1,001 and 1,500 sq ft.
The main reasons given were "enough space and comfortable", "easy to maintain and clean", and "a feasible space for a family to live in".
Natasha says affordable 3-bedroom units above 1,000 sq ft are rare. The average price for units of between 850 and 950 sq ft is RM450,000.
"But 'affordable' is subjective to each individual," she notes.
Siva says there are affordable houses with the desired built-up, but young working adults will need to look for them and also travel a certain distance. He advises them to look at older developments.
Properties for young people
Some developers have heard from young working adults and launched properties that cater for their needs. They have created developments that allow purchasers to customise the unit's layout according to their preferences.
Sunway Property, the property division of Sunway Bhd, introduced the first customisable development in Sunway Iskandar, Johor, called Sunway GRID.
According to the developer, Sunway GRID is focused on maximising space efficiency with its flexible layout. Purchasers can customise the number of bedrooms, from studio to three bedrooms. The idea for the development originated from the grid modular system.
Young working adults, investors and foreigners are the target group, the developer says. The development is 70% sold, with the majority of the purchasers going for the Loft-type unit, which comes with a 4.5m ceiling height and a choice of the number of rooms, which are customisable.
S P Setia Bhd has an open layout plan that allows for convertible spaces according to different or changing needs and occasions. Developments with this type of flexible layout plan give purchasers the option to turn a living area into a craft or hobby space, combine rooms to create bigger spaces or convert a bedroom into an office.
According to S P Setia, the plan caters for various age groups, young couples, upgraders and multi-generational families.
Two superlink (Malkoha and Heron) and one semi-detached house (Clover) in Setia Alamsari, Bangi, have implemented the flexible layout plan. Malkoha and Heron achieved 80% take-up while Clover is 70% sold.
Developments with a flexible layout plan are popular with young buyers, says S P Setia,  as they offer features such as the option of a larger space. The design, where possible, also reduces the built-in of hallways, wall and door to achieve a more inviting layout.
Eco World Development Group Bhd (EcoWorld Malaysia) has also introduced a layout customisation plan called Design2Own (D2O). The target groups are young buyers, first-time homebuyers as well as upgraders.
Purchasers can choose from six ground-floor layouts and 10 first-floor layouts to put together their preferred combination before the interior of the house is built. The interior walls can be hacked to make it easier for layout modifications as lifestyle needs change.
Regent Garden in Eco Grandeur, Puncak Alam, is the first project to implement the D2O and 80% of the 60 units that were released for sale have been sold.
Another development, ErgoHomes in Eco Forest, Semenyih, is targeted at young working adults. Prior to designing ErgoHomes, the developer conducted a survey to determine the buyer profiles. It found that most of the potential buyers were Gen Y-ers who wanted a house that was affordable, yet spacious enough to pursue their passion and dreams. Most of them also preferred a landed property.
ErgoHomes, a 2-storey cluster terraced house development, will be L-shaped. Each cluster will have four units, allowing each house to be a corner unit with a 15ft by 15ft private garden.
Inside the house, the staircase will be tucked in one corner so that there will be ample space for people to create what they want. Thus, the layout becomes efficient and flexible.
On the ground and first floors are Passion Areas, which can be customised to suit the residents' requirements, such as a home office, music area or space to make videos for YouTube.
The basic layout of ErgoHomes has only one bedroom. As it is an open space concept, however, there is the flexibility of converting the Passion Areas and part of the master bedroom into rooms by putting in partitions.
Final words of advice
Siva advises young working adults not to be fixated on their ideal home in their first purchase and to have a "trade-up mentality".
"Your first purchase should never be and can never be your ideal home. Buy something you can afford now. The property might not be in such a favourable location or sophisticated and doesn't fit many of your criteria. But it is all right. Buy first because it is a good hedge against inflation.
"As you do better in life and your income grows, start to trade up. Sell your first property and buy a slightly better one in a better location with better look and feel. Repeat this trade-up until you end up with a really nice property that you want. But you can't have it the first time. Get rid of that mentality and have the trade-up mentality," he says.
Natasha concurs with Siva. "It is usually not within your means to buy your dream home straightaway. Use your first purchase as an investment to buy your eventual forever home."
She also advises young working adults to look at areas that would fit their budget, which are usually farther from the city centre.
"Once you have decided on an area, try renting there first if it is a new place to you. This is so that you can familiarise yourself with the amenities and traffic jam timings," she says.
On the financial side, she advises purchasers to buy within their means or rent first. "Don't maximise the 70% debt service ratio, as living with 30% of your income is quite painful."