This article first appeared in City & Country, The Edge Malaysia Weekly, on July 22, 2019 - July 28, 2019.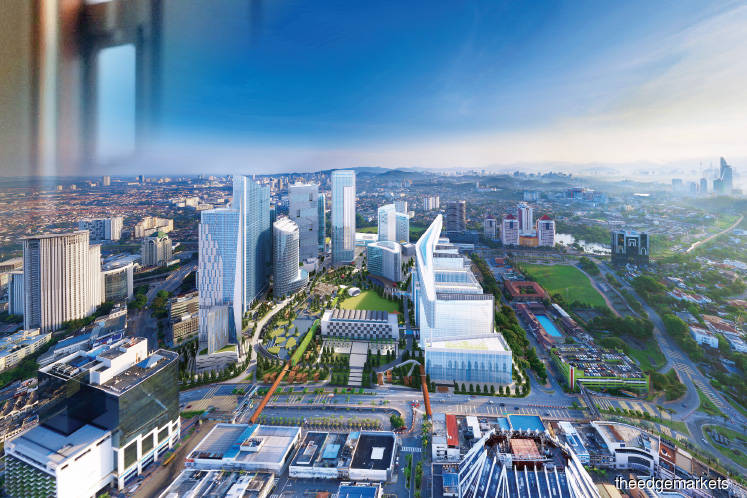 An artist's impression of PJ Sentral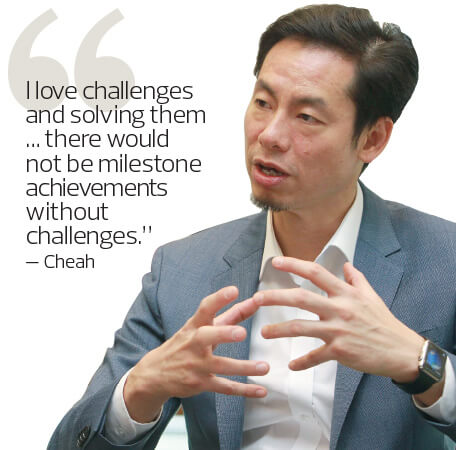 Penang Sentral is a transit-oriented development in Butterworth, comprising commercial and residential components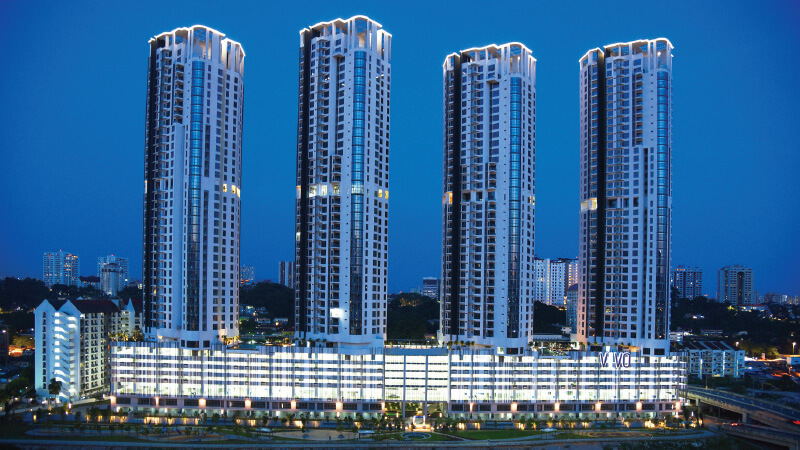 The VIVO series was launched in 2014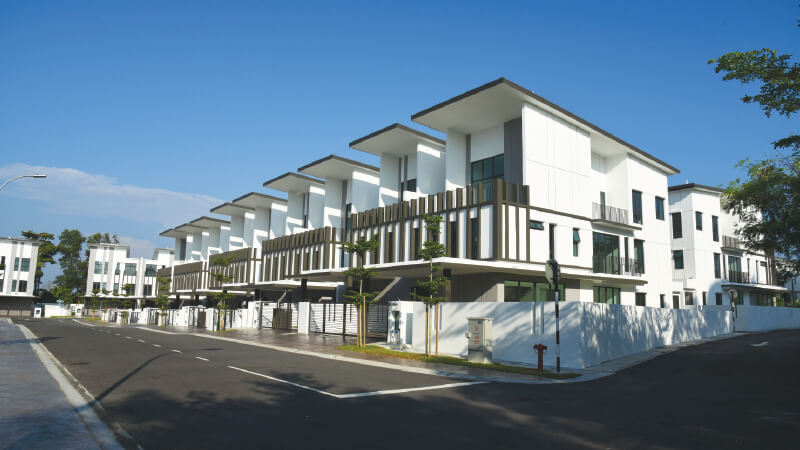 Kalista Park Homes features 18 three-storey semi-detached houses and 28 three-storey superlink units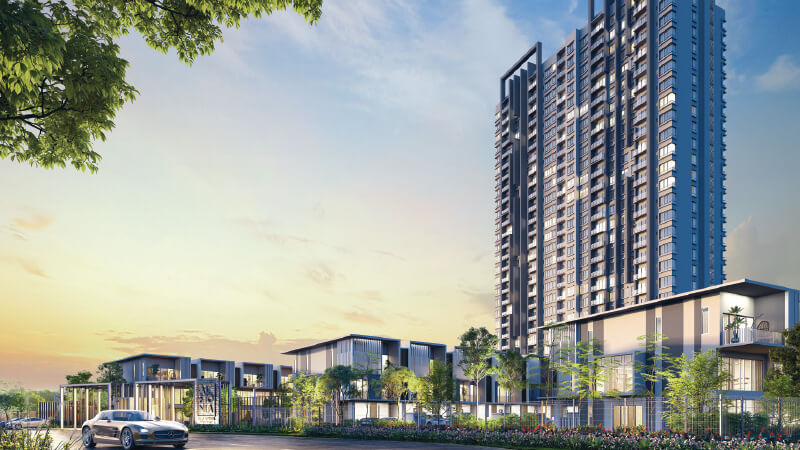 The 4.11-acre Alstonia Hilltop Homes was launched early this year
There is no end to learning and the best way to learn is to see the full spectrum [of the industry]," Raymond Cheah, CEO of MRCB Land Sdn Bhd, a wholly-owned subsidiary of Malaysian Resources Corp Bhd.
The 48-year-old joined the company last October. He has a degree in civil engineering from the University of Iowa in the US and a Master's in Business Administration from the University of Sunderland in the UK.
Cheah has worked in several construction firms and was involved in projects such as mixed-use development Castle Theme Park in Cameron Highlands, landed houses in Puchong and a sewage treatment plant for the Kuala Lumpur International Airport (KLIA).
Full spectrum of the industry
After eight years in the construction industry, Cheah moved on to property development, working in Alpha Atlas Sdn Bhd, followed by UEM Sunrise Bhd and Mah Sing Group Bhd.
He is perhaps best known for his 18-year stint in UEM Sunrise. He joined the company — then known as Sunrise Bhd — in 2000 and was involved in various projects in Mont'Kiara and the Klang Valley.
In 2011, Cheah was the project director of UEM Land Bhd and had a part in its overseas joint-venture projects in Singapore, namely mixed-use developments Marina One and DUO. He was later designated as chief operating officer (commercial) at UEM Sunrise, where he focused on business development, sales and marketing, property investment and international projects.
He sees every opportunity as a learning curve and was involved in several management committees during his free time — something that he sees as a constructive move as it allowed him to improve developments with other owners.
Cheah also believes that everything comes with its own challenges, which he faces with a positive attitude.
"I love challenges and solving them … there would not be milestone achievements without challenges. When I was working on the KLIA project, I was grilled by the foreign consultants about the design almost every day but I chose to see it as free mentorship and it actually added value to me," he says.
"Also, by being involved in management committees, I saw the full spectrum of the industry … not only do I know how a building is constructed, but I also know how to sell, complete and hand it over. Being part of the management committees took up my personal time but it was a good experience — I got to chat with others about what makes a property a better place."
Customer engagement
Having learnt from former Sunrise CEO Datuk Seri Michael Yam (now CEO and managing director of Impetus Alliance Advisors Sdn Bhd, among other roles), Cheah recognises the importance of customer engagement, which he wants to see in MRCB.
His focus for the group is to "keep my buyers happy and infuse the community sense of belonging among them". Customer engagement also encompasses customer loyalty programmes and customer education.
"Datuk Seri Michael Yam is my mentor and I learnt the value of customer engagement from him … he is one of the few guys who would go down to the ground to meet the owners and it is something not many people would do," says Cheah.
MRCB Land recently launched the MRCB Land VIP Customer Loyalty Programme for purchasers of its products. Under the programme, there are the MLVIP Membership for its property buyers, the Loyal Customer Rebate — which can be used by members of the programme for their next purchase — and the Introducer Reward, which is a reward equivalent to 1% of the gross property purchase price of the participating MRCB Land properties.
Cheah says the purpose of the programme is to show purchasers that there is a platform for them to engage with MRCB Land. The developer also has various activities to strengthen its customer engagement efforts.
"We want the customers to know that we are here to stay … for example, we have quarterly engagements with buyers of 9 Seputeh that inform them of what is happening there. I believe in value creation, so we can't just sell and walk away … we have to build the ecosystem and that's why we are not selling the retail component at 9 Seputeh (VIVO Signature Retail). We are curating the place now," he explains.
"As for education … there are always defects in buildings because properties are partly built by hand, so we need to educate buyers on certain property issues. This is crucial, especially now when everything is on the internet and many people make decisions based on hearsay."
The 17.3-acre 9 Seputeh is a mixed-use development with high-rise residences and retail units. It has a gross development value (GDV) of RM2.1 billion. Phases 1 and 2 have been launched and there are two more blocks in the pipeline.
The first phase is the VIVO series, which was launched in 2014 and occupies 7.7 acres. It has residential (VIVO Residential Suites), retail (VIVO Signature Retail) and small office/home office (VIVO Suites) components. The residential and SoHo units were handed over early this year.
The five-acre Phase 2, named Tria, was launched in 2017 and features three condominium towers with a total of 734 units with built-ups of 760 to 4,600 sq ft each.
Various works have been completed at 9 Seputeh, including the 1.7km Old Klang Road-New Pantai Expressway elevated link bridge that increases the development's connectivity.
MRCB Land recently announced the names of three anchor tenants of the 218,195 sq ft VIVO Signature Retail. They are international school Campus Rangers, grocer SKM Market and home-sharing platform SubHome.
Noting that Jalan Klang Lama and Mont'Kiara have similarities, especially when it comes to the high number of foreign residents, Cheah says he aspires to create another Publika at 9 Seputeh.
"Some 60% of the population in Jalan Klang Lama are locals and the rest are foreigners, mainly from South Korea, Japan and China … So we are putting in key tenants [at VIVO Signature Retail] in 9 Seputeh, and we are looking at more community enrichment activities there. For example, we are repainting the nearby Gemilang Indah apartment under our CSR (corporate social responsibility) programme and we are painting a large mural there. We will also be working with [landscape architect] Ng Sek San for the landscaping of the riverfront there," he adds.
"We are getting two agencies to help our buyers who want to rent out their units. It is optional but these real estate agents can help them by providing them with a guide to the rental for their units."
Upcoming launches
Cheah wants to have more schemes to encourage MRCB Land's staff to buy its products as he believes that they are the best brand ambassadors for the company.
"The group has 2,000 staff and they are all ambassadors for the company … also, they must have confidence in the company's products. If they do not, then they need to tell us why, so we can improve on them," he says.
He adds that another mandate he has is to clear the developer's existing stocks, including those at Sentral Suites, VIVO, Tria, Sentral Residences, The Residences at The St Regis Kuala Lumpur and PR1MA Kajang.
Cheah believes MRCB Land's upcoming projects should integrate the Internet of Things (IoT) and that the utilisation of IoT will enhance the developer's value proposition and product offerings.
The developer has three launches this year — Alstonia Hilltop Homes in Bukit Rahman Putra, Sungai Buloh, Selangor; Tower 5 at PJ Sentral Garden City in Petaling Jaya, Selangor; and an affordable housing project at Bandar Seri Iskandar in Perak.
The 4.11-acre Alstonia was launched early this year. With a GDV of RM248 million, the freehold, gated-and-guarded development will comprise 31 three-storey villas and 214 condominium units. A typical villa will have a land area of 24ft by 75ft while the condos will have built-ups of 1,001 to 1,431 sq ft.
The project has brought in sales of RM50 million so far, and this is targeted to increase to RM70 million to RM75 million by year-end, says Cheah.
Alstonia is sited on the second of MRCB Land's three parcels in Bukit Rahman Putra. Occupying the first parcel is Kalista Park Homes, which features 18 three-storey semi-detached houses and 28 three-storey superlink units that were handed over in February. For the third parcel, which takes up 4.55 acres, the developer plans to have an integrated commercial development that is slated for launch next year.
Next quarter, MRCB Land plans to launch Tower 5, a strata office-cum-retail development, in PJ Sentral. Set to be the first 5G-enabled building in the country, it will embrace IoT and the Fourth Industrial Revolution.
"We are embracing IoT to provide a more holistic offering because PJ Sentral is surrounded by many offices. We are looking at the 'co' concept, such as co-working, co-creating, co-wellness and co-living. We are already collaborating with several partners in these areas," says Cheah.
"Co-wellness is a new concept in Malaysia. It is an all-in-one wellness place with gymnasiums as well as chiropractic, traditional Chinese medicine and medical facilities, among others. It works like co-working spaces, but the focus is on medicine and wellness."
As for the project in Perak, Cheah says the developer will launch 80 one-storey affordable houses next quarter. The development is located in the 672-acre Bandar Seri Iskandar township — between Lumut Port and Ipoh — which has a GDV of RM766 million and will offer various residential property types.
MRCB Land still has a land bank of 282 acres with an estimated GDV of RM31 billion. Cheah has plans for the developer to venture into industrial parks.
"It will be the first time that MRCB Land is developing industrial properties and we are looking at working with landowners for built-to-suit units … it is in line with the whole job creation needs too.
"The property market is improving with the HOC (Home Ownership Campaign) and I am quite positive about its outlook as there appears to be light at the end of the tunnel," he says.