This article first appeared in The Edge Malaysia Weekly, on July 20, 2020 - July 26, 2020.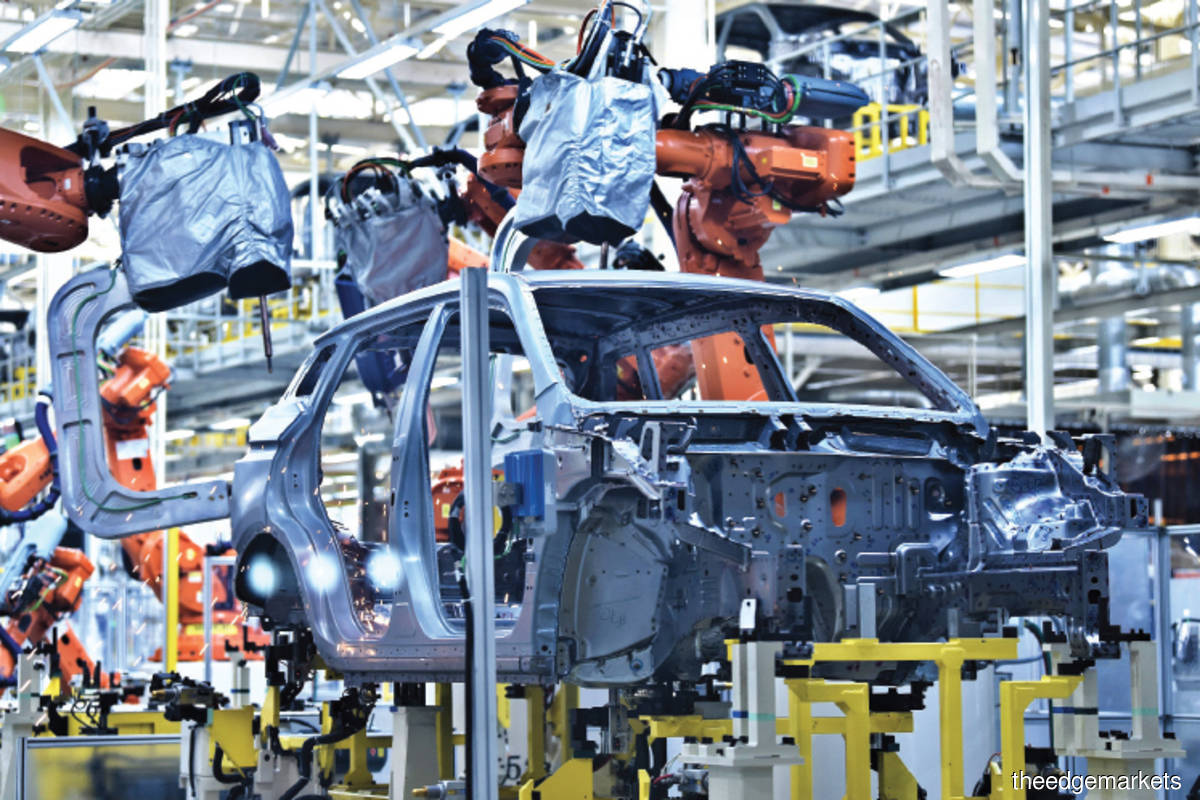 BEFORE Proton Holdings Bhd was acquired by China's Geely — the owner of Volvo Cars — in 2017, billions of taxpayers' money had been pumped into the loss-making national carmaker.
The fortunes of Proton, which was controlled by Khazanah Nasional Bhd, failed to improve even after it was taken over by local conglomerate DRB-Hicom Bhd in 2012.
It was reported in 2016 that Proton had received RM13.9 billion in government assistance since it was set up in 1983. But after Geely took a 49.9% stake in it about three years ago, the automotive firm has been recovering and is now returning to profit after years of losses.
Notably, the Chinese firm has managed to revive Proton within three years and, impressively, without financial assistance from the government.
In an interview with The Edge, Proton CEO Dr Li Chunrong asserts that funding is not an issue, as the company can easily tap bank financing of at least RM8 billion.
He is quick to point out, however, that government support in terms of policies, including promotion and assistance for technology transfer, is still needed for ventures into technology-driven areas, such as electric cars and new-energy vehicles.
"Today, Geely [is close to having] an overall new-energy technology. Can we transfer here? Yes. However, if we want to do new-energy automobiles, we should get support from the government, not only from Malaysia, but also from every other country [that we are in]," Li says.
For example, he adds, Hyundai Motors has said it would invest about US$1.55 billion (RM6.6 billion) to build a new factory in Indonesia, which would be its first car plant in Southeast Asia.
The South Korean car giant plans to make small sport utility vehicles and multi-purpose vehicles and electric vehicles tailored to the Southeast Asian market.
The likes of the US and Thailand have also announced their respective policies to support new-energy technology.
"But, currently, in Malaysia, we have no specific policy for new energy. Perhaps the Malaysian climate is very good, the petrol is very cheap, and therefore, it is not urgent to have new energy. But I believe in the long term. Malaysia needs new-energy automobiles.
"For us (Proton), we can use the resources. Geely does not look at Proton as a competitor. We are co-operator. They had promised us, if we want to use their technology, we can do so. No problem," he stresses.
So, will Geely's technology ever make its way to Proton? What is the government doing to attract investments in new technology for the local automotive industry?
Under the National Automotive Policy (NAP) 2014, comprehensive customised incentives have been given to manufacturers of energy-efficient vehicles, next-generation vehicles and critical components, as well as investors in testing centres. Various criteria are considered by the government in granting customised incentives, including value of investment, total production, technology transfer, research and development activities, critical component manufacturing, supply chain development, employment opportunities and total exports.
Nevertheless, these customised incentives, which are largely retained in NAP 2020, have received a mixed response from industry experts.
For one, Malaysian Automotive Association (MAA) president Datuk Aishah Ahmad did not seem too happy about the continuation of the customised incentives policy in NAP 2020.
"To make Malaysia's automotive industry more competitive, the government must attract auto investors to the country by having long-term policies and attractive incentives in place.
"MAA had requested for menu-based incentives to be implemented to ensure certainty for investors to know what will be approved, but the government is still insisting on continuing customised incentives," she told The Edge in February.
However, Malaysia Automotive, Robotics and IoT Institute (MARii) CEO Datuk Madani Sahari is adamant about not having defined incentives, assistance or benefits, but having customised incentives continue instead.
MARii, an agency under the Ministry of International Trade and Industry (Miti), is the coordination centre and think-tank for the country's automotive industry.
Proton's Li says tax support is important because the cost of new-energy vehicles is very high.
"If you don't give support, customers don't buy. Every country is the same; there is no exception. At the moment, the technology of new energy is at that level [high costs]. Maybe three years or five years down the road, we won't need government support to bring in these new technologies," he comments.
Li highlights that Tesla Inc's share price had jumped from US$300 to US$1,500, partly because the Chinese government has pledged more support to the US electric carmaker.
"The Chinese government supports the adoption of the technology because there are many new-energy automakers in China. But, compared with Tesla, their technology is not good enough. That's why the Chinese government brings Tesla in. Their intention is to encourage the local players. You must catch up; otherwise, you will die," he concludes.
In May, Tesla entered into an agreement for a working capital loan of up to RMB4 billion (US$565.51 million) with Industrial and Commercial Bank of China Ltd for its Shanghai car plant. The loan will be used only for expenditure related to production at the Shanghai plant, its first car manufacturing site outside the US.