This article first appeared in The Edge Malaysia Weekly, on December 31, 2018 - January 06, 2019.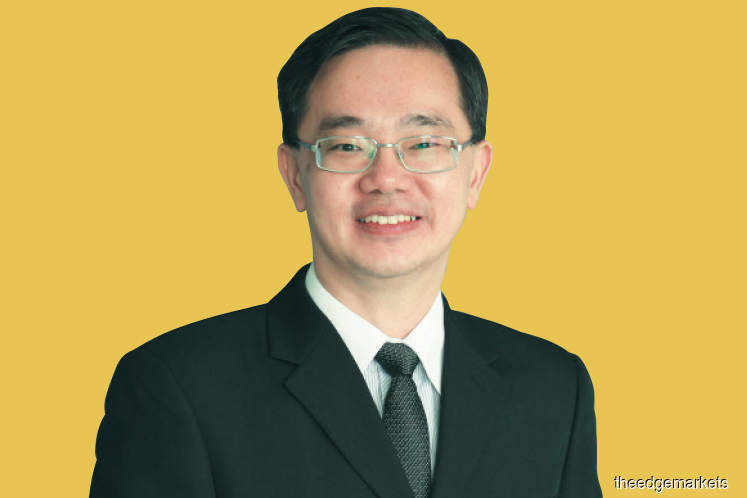 Tan Hai Hsin
Managing Director, Retail Group Malaysia
IT was a very interesting year for the Malaysian retail industry. Pakatan Harapan's victory on May 9 led to several major changes in government policies that directly impacted Malaysian shoppers and retailers. For 2018, the retail industry is expected to expand 4.4% from 2017.
The change in government was at the behest of the majority of Malaysians. This boosted consumer confidence immediately. During the second quarter, the Consumer Sentiment Index soared to 132.9 points, the highest quarterly growth recorded in the last 21 years.
When the Goods and Services Tax was zero-rated from June to August, increases in retail sales varied, depending on the offers given by retailers. High-value-added retail goods (such as cars, luxury items, electrical and electronic goods, gadgets and furniture) saw the best sales. High-value-added services (travel, house renovation, medical, beauty and hair care) enjoyed better sales as well. Johor enjoyed higher tourist arrivals from Singapore, thanks to the cheaper Malaysian goods and services.
Retail spending was weak after the three-month tax holiday because most Malaysians did not enjoy higher take-home pay after the change of government.
Retail Group Malaysia projects a 4.5% growth in retail sales next year. Consumers' spending patterns will be highly dependent on the economy and cost of living.
The government expects the national economy to be driven mainly by private-sector consumption and investment. Government expenditure is likely to moderate during the year to cope with the high public debt. The government projects the economy to grow 4.9% in 2019.
After the small increment in average consumer prices due mainly to the zerorisation of GST, inflation is expected to rise faster in 2019 due to the Sales and Services Tax, higher projected global oil prices and floating of domestic fuel prices from the second half.
The new RON95 fuel subsidy mechanism will commence in the second quarter to ease the cost of living of the lower-income group. Ninety per cent of Malaysians use RON95. It is too early to determine the impact of this new scheme on consumers until more details are announced.
In addition, a soda tax will be introduced on April 1. However, it is not expected to have a major impact on retail spending.
To strengthen domestic demand, the government will launch the Buy Malaysian Products campaign to encourage Malaysians to support locally made goods. This should boost retail spending to a certain extent.
The government will continue to distribute one-off monetary incentives to Malaysians (including civil servants) to reduce their financial burden. A total of 4.1 million households are expected to benefit from it.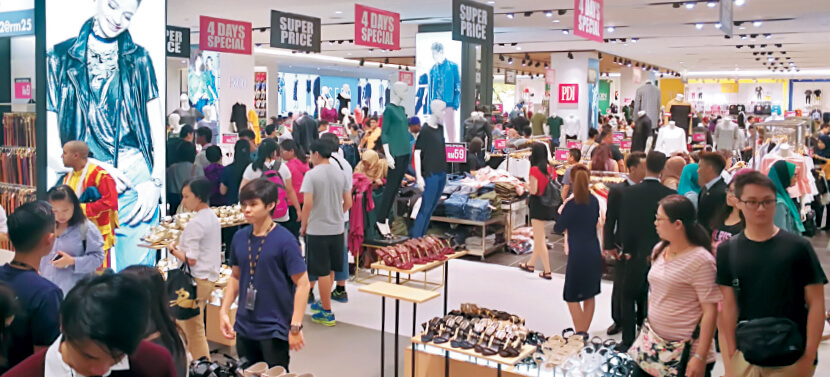 The raising of minimum wage by RM50 to RM1,100 per month nationwide from Jan 1 will also lessen the financial burden of the B40 group (monthly salary below RM3,000). On the other hand, a higher minimum wage will lead to higher cost of goods for retailers. It will lead to higher retail prices eventually.
The ringgit's performance has been disappointing in recent months. If it remains weak in the next six months, it will raise the cost of imported goods (including raw materials, semi-finished goods and finished goods) and result in higher retail prices.
Since the general election, the government has been busy fixing problems and reducing debt. Very few economic policies have been implemented to stimulate the overall economy. In the next six months, the government should introduce more economic master plans and policies that will stimulate broad-based economic activities. A higher GDP will lead to higher take-home pay and higher retail spending subsequently.
More aggressive advertising and promotional campaigns are needed to attract more international tourists. Higher tourist arrivals will bring more sales for retailers located in major city centres and tourist destinations.
Save by subscribing to us for your print and/or digital copy.
P/S: The Edge is also available on Apple's AppStore and Androids' Google Play.