This article first appeared in The Edge Malaysia Weekly, on August 20, 2018 - August 26, 2018.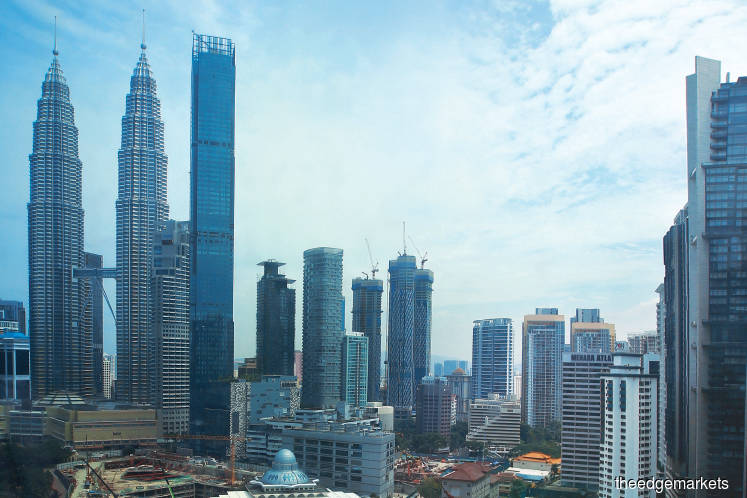 FOR those who remember that Malaysia was once depicted as "a train moving in the wrong direction" by one of the country's top billionaire brains, findings by two recent surveys offer some comfort. At least one survey also shows how concerns vary among the different races in the country.
First, the good news: A majority of Malaysians remain confident that the country is headed in the right direction, close to 100 days since the watershed May 9 general election, which saw the Tun Dr Mahathir Mohamad-led Pakatan Harapan coalition come to power.
Optimism that Malaysia is heading the right way rose from a low of 35% in April and 41% in May to 75% in June before easing to 66% in July, which was still well above the global average of 44%, findings of the "What Worries Malaysia?" study show.
"Has [optimism] gone down immediately after the election? Yes. But is it over? Definitely not, with two-thirds of the nation still believing that Malaysia is on the right track. It is still 50% higher than the global average and pre-election [period]," says Arun Menon, managing director of Ipsos Sdn Bhd, the market survey firm that had since last January been asking the same set of questions to different groups of 500 people every month to gauge perception.
Klang Valley dwellers form 24% of the respondents, proportionate to the Malaysian population, who are also asked to choose their top three (relative) concerns out of a list of 17 "worries" — similar to that done in 27 other countries. For Malaysia, the top five relative worries are corruption and financial or political scandals (60% picking as a top three concern in July), unemployment and jobs (43%), crime and violence (41%), moral decline (31%) and poverty and social inequality (24%) (see Table 1).
"We aren't surprised at unemployment or crime being part of the top three worries. What's surprising for us is that corruption as a concern hasn't dropped much, even after 100 days of the new government," Arun says, adding that "taxes" as a concern "almost halved in July".
"The drop is significant among middle-class families," he says, noting the positive vibes were from the zerorisation of the Goods and Services Tax (GST).
A separate survey of 1,160 voters carried out between Aug 7 and 14 by Merdeka Center for Opinion Research found that the majority of people who reckon Malaysia is moving in the right direction had also slipped from a high of 64% in May to 55% in August, but still way above the 27% to 39% seen between January 2017 and April 2018.
The bad news: Malay voters' sentiment on whether Malaysia is headed in the right direction slid from 56% in June to 49% in August — below 50% for the first time post-GE14 and remained below the national average of 55% — "likely over continued economic concerns (palm oil prices) and heightened use of race and religious rhetoric by the opposition", data from Merdeka Center shows.
Indian and Chinese voters' sentiment, however, rose in August compared with that in July, and remains above that in May, although below the post-GE month of June, which incidentally corresponds with the start of the zero-GST "tax holiday".
Merdeka Center, which asked voters to choose two top concerns out of a list of 12, found that inflation and corruption continued to be the two top concerns before and after GE14 (April and August).
The third highest concern was "preservation of Malay rights/fair treatment of all races" at 21% in August, compared with only 12% in April. The concern was highest among Chinese voters (29%), followed by Indian (27%), non-Muslim bumiputera (21%) and Malay (18%). Muslim bumiputeras were the least concerned at 11%.
It is worth noting that Indian (32%) and Muslim bumiputera (33%) voters were most concerned about job opportunities while Chinese voters were least concerned (11%). Similarly, Chinese (9%) and non-Muslim bumiputeras (9%) were relatively less concerned about housing compared with Indians (31%), Muslim bumiputeras (21%) and Malays (15%).
Chinese voters (48%) were the most concerned about corruption — above the national average of 32% — while Malays and Indian voters were less worried with only 25% and 23% choosing this as a top two most important issues (see Table 2).
Save by subscribing to us for your print and/or digital copy.
P/S: The Edge is also available on Apple's AppStore and Androids' Google Play.