This article first appeared in The Edge Malaysia Weekly, on August 20, 2018 - August 26, 2018.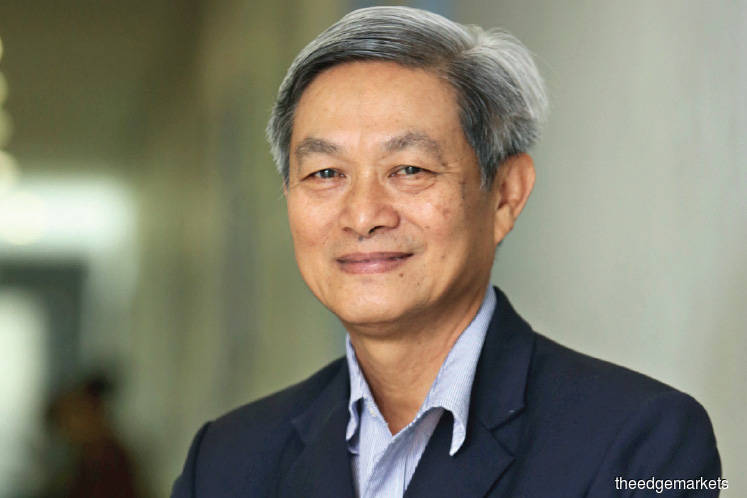 DR Yeah Kim Leng
Professor of economics at Sunway University Business School and external member of Bank Negara Malaysia's monetary policy committee. Formerly group chief economist at RAM Holdings Bhd, Yeah is also director of the Economic Studies Program at the Jeffrey Cheah Institute on Southeast Asia, Senior Fellow of the Jeffrey Sachs Center on Sustainable Development and vice-president of the Malaysian Economic Association.
Malaysia's new government and reform mandate given by the people have set the stage for a much needed realignment of the country's socioeconomic and political foundations that have kept it from breaking out of the middle-income trap. There are hopeful signs that the economic rigidities and constraints that have built up over six decades of single party rule will be removed under the institutional and structural reforms being pursued by the new government.
To position the country on a sustained growth trajectory, the topmost five thrusts are:
Sustaining institutional reforms
The key institutional reforms to strengthen the foundations of democracy, rule of law and good governance are a necessary condition to set the economy on a sustained growth trajectory and pathway to developed nation status. Hence, there should not be any let-up in efforts to strengthen the integrity, quality and capability of key institutions that are administrating the country's economics, financials, education, labour, health, law and security, environment and foreign affairs. Strong institutions helmed by visionary, capable and trustworthy leaders are the cornerstone of a well-functioning and dynamic economy. Exorcising political appointees from key institutions is therefore a step in the right direction. This should be complemented with strategies to nurture and open up opportunities to a wider talent pool with the aim of building a top-notch civil service and high-performing government companies that can more effectively deliver the government's promises to the people.
Restoring fiscal integrity and sustainability
The financial review and cleansing of mega-projects and ailing public institutions should be speeded up but not at the expense of thoroughness, in order to restore fiscal integrity and trust in the government. There should be a relentless focus on public sector spending efficiency and outcomes, and less on aligning budgeted with actual expenditure. Importantly, given widespread market concerns over the fiscal gap due to the shift from the Goods and Services Tax to the Sales and Services Tax system as well as the higher social spending to deliver its people-friendly election promises, the government will need to craft medium-term fiscal strategies and frameworks to reduce market uncertainty.
Elucidating economic policies to galvanise private sector
A new economic master plan encompassing a recalibration or enhancement of policy stance towards inward and outward foreign direct investment, state-owned enterprises and government-linked companies, skilled versus unskilled foreign labour, participation in mega-regional trade agreements, market competition, wages and employment, science and technology and research and development will be helpful to establish clearly how the government will take the economy beyond Vision 2020 since the original aspirations are unlikely to be met.
Prioritising inclusive, pro-poor growth strategies
Systematic and well-targeted needs-based programmes to expand income, employment and skills training opportunities for the low-income groups in rural and urban areas require innovative policy thinking and good execution. While the ultimate goal is to reduce dependency on the government, the B40 group needs empowerment that could be effected through smart partnerships with non-governmental organisations. Mobilising private corporations' corporate social responsibility and scaling up successful social enterprises could be the game-changer in the government's efforts to raise the living standard and quality of life of the disproportionately large segment of "have-nots" in the country.
Shoring up implementation capabilities
Many political leaders, particularly in the newly won states, are inexperienced in planning and administrating the local economies. Key decisions involving businesses and private sector activities could be unnecessarily held up. Thus, monitoring and feedback mechanisms need to be in place to ensure that development activities are not impeded by lack of knowledge and weak administrative capacity.
While the policy changes and reforms promised in the first 100 days have not been fully met, the reform momentum and direction is expected to lift the country's potential growth through increased resource allocation efficiency and productivity gains. The timing and magnitude of these gains will, however, depend on political willpower and administrative capability to overcome the structural constraints and impediments to growth on the one hand, and unleashing private sector creativity, innovativeness and confidence on the other.
Unlike the previous reform periods following the recession in 1985 and 1998 whereby the country was able to bounce back and then hit binding constraints to growth, there is renewed optimism and hope that the combination of institutional and structural reforms that the new government has embarked on will enable the economy to reach the velocity to escape the middle-income trap.
Save by subscribing to us for your print and/or digital copy.
P/S: The Edge is also available on Apple's AppStore and Androids' Google Play.