This article first appeared in Personal Wealth, The Edge Malaysia Weekly, on February 10, 2020 - February 16, 2020.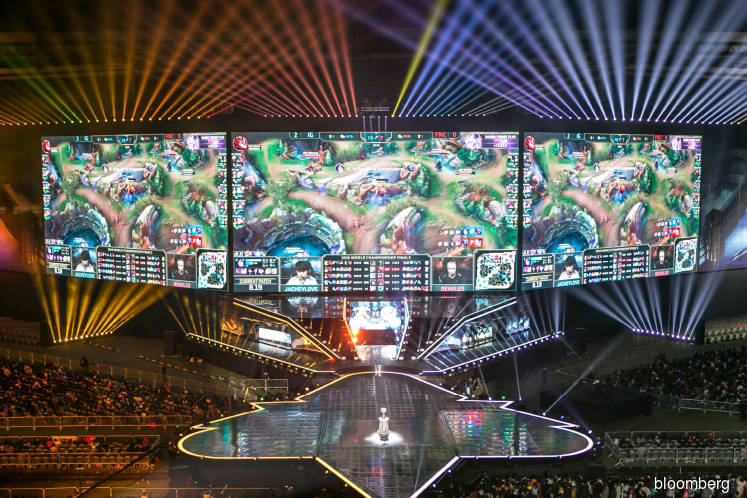 Gamers compete in the finals of the League of Legends World Championships in Incheon, South Korea. League of Legends is the world's most popular video game in the competitive sphere.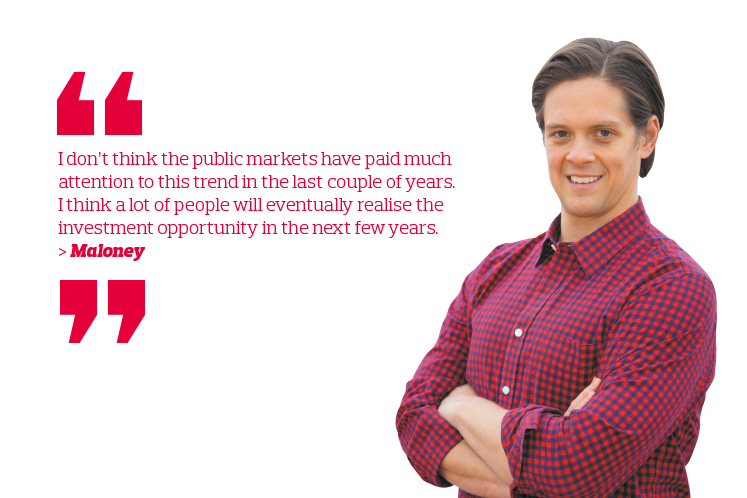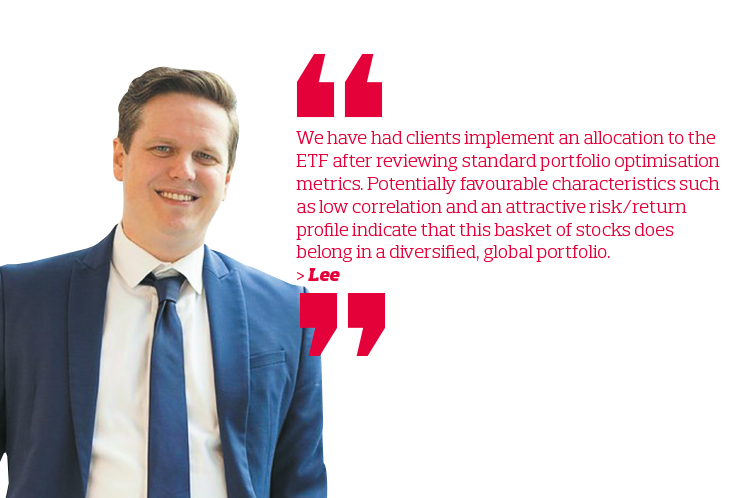 Gone are the days when playing the popular multi-player video game Counter-Strike in a cybercafé was considered a pure waste of time. Today, a group of gamers are raking in millions of dollars just by playing in competitive show matches.
The billion-dollar global eSports (electronic sports) industry is also attracting a growing number of investors. The industry generated an annual revenue of US$1 billion for the first time in 2019 and this is expected to reach US$1.5 billion this year.
This comes as no surprise as millennials are the drivers of the experiential trend, according to a Citi Global Perspectives & Solutions (GPS) report on experiential commerce in January. The report points out that young people in developing markets have embraced new technology with smartphone ownership leaping ahead of internet penetration given its flexibility.
Tim Maloney, co-founder and chief investment officer at Roundhill Investments, says the eSports industry has grown and gained media attention over the last few years in the US and Europe. "Asia will likely continue to be the driving force of the growth and popularity of eSports, with China leading the way."
US-based Roundhill Investments is a registered investment adviser with a focus on developing financial products that offer exposure to investment themes that would appeal to the next generation of investors.
Benjamin Tan, an investment associate at Singapore-based venture capital firm Atlas Ventures, tells Personal Wealth that the firm is bullish on the eSports industry in Southeast Asia, specifically in Vietnam, the Philippines and Indonesia, given its rapid growth in the region.
He adds that he has come across several eSports start-ups in Singapore, but found the market there to be slightly less developed. "We believe part of the reason could be due to the local culture, where the focus is still on getting good grades and getting high-paying white-collar jobs."
Malaysia too has seen growing interest in eSports. The government announced an allocation of RM10 million under Budget 2019 and a further allocation of RM20 million under Budget 2020 to develop the local eSports industry.
In November last year, Youth and Sports Minister Syed Saddiq Syed Abdul Rahman unveiled the Strategic Plan for eSports Development 2020-2025. The blueprint is aimed at turning Malaysia into an eSports hub in Southeast Asia.
The highlights of the blueprint are to introduce athlete welfare, address gaming addictions and stigma, have regional conferences and summits, establish a National eSports League, increase the participation of women in eSports and create licensed training centres.
Malaysia already has several eSports athletes who have made their mark on the industry by winning regional and global competitions. Recently, one of them qualified for the Asian Electronic Sports Federation e-Masters 2020, which will take place from Feb 22 to March 1 in Chengdu, China.
Investing via Etfs and private markets
There are several ways investors can leverage the growing interest in eSports. One way is through private markets such as venture capital and private equity investments or even direct investments in teams.
Maloney says the conversation is currently focused on early-stage venture capital investments in start-ups and private investments in eSports teams. In the last two years, eSports teams have raised a lot of money through eSports organisations such as 100 Thieves and Team Liquid.
"On the venture capital side, we have seen funds such as US-based Bitkraft eSports Ventures, which is one of the thought leaders in the industry. It has invested in Roundhill," he says.
"I don't think the public markets have paid much attention to this trend in the last couple of years. I think a lot of people will eventually realise the investment opportunity in the next few years."
Closer to home, there are several venture capital and private equity firms in Asia that already invest in eSports, be it talent, infrastructure or the events themselves. They include Atlas Ventures, which invests in Southeast Asian start-ups in nascent but fast-growing sectors such as eSports.
Tan says one of the companies Atlas Ventures has invested in is Southeast Asia's leading eSports talent management agency Tier One, which is based in the Philippines. It identifies and grooms eSports talents and connects them to major brands that are looking to work with eSports influencers.
"Tier One was founded by Alodia Gosiengfiao, one of the biggest cosplay and gaming stars around, and eSports veteran Tryke Gutierrez. We could not have found a better team," he says.
"The business continues to grow at an impressive pace and we have no doubt that Tier One will eventually become the go-to agency for brands looking to work with eSports talents."
In December last year, South Korean private equity fund operator ATU Partners launched the ATU eSports Growth Fund, the first private equity fund in Asia that invests in companies in the eSports space. According to its press release, the fund was launched with US$17 million in capital.
Another way investors can tap into the eSports trend is through exchange-traded funds (ETFs) listed on overseas markets. One such instrument is the VanEck Vectors Video Gaming and eSports ETF (ESPO), developed by US-based ETF and mutual fund manager VanEck. The ETF, launched on Oct 16, 2018, is traded on the Nasdaq.
According to Bloomberg, ESPO saw an impressive one-year return of 35.13% as at Feb 4. The US, Japan and China made up the bulk of the portfolio's country exposure.
The Roundhill Bitkraft Esports & Digital Entertainment ETF (better known as NERD ETF) is the first pure-play eSports ETF in the world. It was created by Roundhill Investments and Bitkraft.
NERD ETF, which had US$12 million under management as at Dec 31, 2019, is traded on the New York Stock Exchange. It had seen a return of 5.73% since its listing on June 4 last year (as at Jan 31).
NERD ETF tracks the Roundhill Bitkraft Esports Index (NERD Index), the first rules-based index to track the performance of the growing eSports market and provide exposure to the eSports and digital entertainment industry.
Other US-based ETFs include the ETFMG Video Game Tech ETF (GAMR), formerly known as the PureFunds Video Game Tech ETF. The fund was launched in March 2016, allowing investors to participate and gain alpha from the strong performance of video game companies. According to Bloomberg, the ETF saw a one-year return of 6.25% and a three-year return of 14.04% as at Jan 31.
What the ETFs invest in
According to Roundhill Investments' website, NERD ETF offers retail and institutional investors exposure to eSports and digital entertainment by providing investment results that closely correspond with the performance of the NERD Index, before fees and expenses.
Maloney says the NERD Index scans publicly traded companies around the world that have sufficient exposure to eSports. The companies are then assigned a score and placed in one of three categories — pure play, core and non-core. A higher weightage is given to companies with more involvement in eSports.
"What we do is take a pure-play company and give it 1½ times the weight of a core company. And a core company gets 1½ times the weight of a non-core company," he explains.
"The logic is that if a company is more of an eSports and digital entertainment company, we want it to have more weight because its share price should be more closely tied to the growth of the industry and, ultimately, that is what we are trying to offer people."
According to Roundhill Investments' prospectus, those with a score of 125 or greater are classified as pure-play companies, those with a score of less than 125 but greater than 75 are considered core companies and those with a score of less than 75 but greater than 25 are considered non-core companies. Those with a score of less than 25 are excluded from the index.
NERD ETF was set up so that exposure to different countries or sectors is a result of their process of selecting companies most exposed to eSports, says Maloney. Only companies with a minimum market capitalisation of US$100 million are considered for the index.
Roundhill Investments has built a qualitative algorithm that is utilised every quarter to scan publicly available documents and filings. Pre-determined keywords that are relevant to the industry are used so that the ETF is scalable and more investors can buy into it over time. "It needs to be liquid and we need to make sure we can trade the underlying names," says Maloney.
There are four types of companies on the NERD Index — game publishers, media companies, hardware players and broad-based organisations. Game publishers on the index include US-based Activision Blizzard, EA and Take Two Interactive and Japanese video game developer and publisher Capcom, all of which take up about 40% of the index.
Media companies comprise video-streaming players with high exposure to eSports such as China-based Douyou and Huya and South Korea-based AfreecaTV. Maloney says NERD ETF does not invest in Amazon, the owner of Twitch Interactive, because its stock performance is not driven by Twitch.
"That may change, depending on how much it continues to invest in and build the [eSports] ecosystem. But we do not right now. The idea is that Twitch is a really good business. But if you were to shut it down, how much would it impact Amazon's share price? Most of its money comes from e-commerce and Amazon Web Services," he adds.
As for hardware players, the ETF has holdings in companies such as US-based Razer and Turtle Beach Corp. Razer is the world's leading lifestyle brand for gamers. It designed and built the largest global gamer-focused ecosystem of hardware, software and services. Its triple-headed snake logo is one of the most recognised in the global gaming and eSports community. Turtle Beach is a global gaming accessory manufacturer based in San Diego, California, that produces gaming headsets for Xbox One, PlayStation 4, PCs, Nintendo Switch and mobile devices.
Broad-based organisations are basically companies with exposure to several of the above-mentioned characteristics. They include China-based Tencent Holdings Ltd and Singapore-based SEA Ltd, the parent of Garena, a digital services company that engages in gaming, eSports, e-commerce and digital finance.
One of Garena's key products is the Garena platform, which allows users to access popular and engaging mobile and PC online games curated for each of its seven markets — Singapore, Malaysia, Indonesia, Thailand, Vietnam, the Philippines and Taiwan. The company is the exclusive operator of League of Legends, FIFA Online 3, Point Blank, Blade & Soul and Arena of Valor in the region.
ESPO tracks the MVIS Global Video Gaming and eSports Index. It is provided by MVIS, a wholly-owned subsidiary based in Frankfurt, Germany.
VanEck product manager John Patrick Lee says the index's rules were designed with several ideas in mind. The most important is that companies must generate at least 50% of their revenue from video gaming or eSports to be included in the index. This "pure play" rule ensures that the companies included on the index have direct exposure to the targeted industry.
Next, the constituents of the index must be liquid and tradeable, helping to minimise trading spreads in the primary market, and facilitate efficient creations and redemptions. Finally, an 8% cap on individual positions limits exposure to individual companies and helps to diversify the market capitalisation exposure of the index down the spectrum.
"Ultimately, the index seeks to invest in the top 90% of the investable universe by free-float market cap. It is a rules-based index designed to track a group of companies involved in video gaming, eSports and related hardware and software," says Lee.
The biggest eSports companies are video game publishers, he adds. And now that they are launching their own leagues, they are effectively taking ownership of the majority of the industry's revenue. Activision and Tencent are two such companies.
ESPO does not invest in Huya and Douyu because while they are investable, they do not meet the index's rules for inclusion, owing to their small free-float market cap, says Lee. "Once the rules are met, these companies will be included in the index. That said, the index may look different over time as the ecosystem develops and new companies are added."
There were several risks specific to this basket of stocks last year, he says. The US-China trade war had uneven implications for different stocks in the portfolio. "Hardware stocks reacted negatively to news about the trade war because those companies are integrated into the global supply chain, in which China and the US sell different parts to each other as a part of the semiconductor supply chain," he adds.
Meanwhile, game publishers are more insulated from the trade row as local gaming markets are more insular and domestically oriented. "Some publishers sell games exclusively in China while others sell exclusively in the US. In that respect, a trade war would have less of an impact on a Chinese company that sells only to Chinese consumers," says Lee.
But publishers must continually ensure player satisfaction as their revenue would be hit if they fail to keep players engaged in their games and prospective offerings, he adds. "Shares of Ubisoft, for example, fell after its new release disappointed and upcoming games were repeatedly delayed. Generally speaking, publishers will try to have multiple games in the market at any one time as a way to diversify their revenue. Tencent, EA and Activision have been successful in doing that."
Regulatory risks can negatively affect video game publishers. Lee points out that any new game planned for release in China has to be approved by the government.
"Last year, the authorities halted the sale of all new games while they reorganised the department responsible for approving games. Although companies with a heavy China exposure — such as Tencent and NetEase — initially came under pressure, they subsequently recovered after the approval was granted," he says.
More recently, the industry has come under scrutiny for "loot boxes" and other random content for purchase in recent titles, with some European regulators banning in-game purchases. As a result, some publishers have stopped selling loot boxes in certain European countries, says Lee.
Loot boxes are bought by players using real money to unlock special characters, equipment or skins in a game. It is sometimes labelled as a form of gambling because a player is not guaranteed anything good or valuable when forking out money to purchase a loot box.
While it is difficult to ascertain the right amount of eSports exposure investors should consider adding to their portfolios, ESPO's basket of stocks has a lower-than-expected correlation with global sectors such as media/entertainment and software, says Lee.
"We have had clients implement an allocation to the ETF after reviewing standard portfolio optimisation metrics. Potentially favourable characteristics such as low correlation and an attractive risk/return profile indicate that this basket of stocks does belong in a diversified, global portfolio."
Roundhill Investments' Maloney suggests having ETFs such as the NERD ETF as part of a broader portfolio that can give investors exposure to some of the upside potential if they believe in the industry. "The hope is that if you believe in the industry and if you are right and the product works the way it is intended to, it should provide you excess returns over time," he says.
What is eSports?
eSports is defined as competitive video gaming, which usually sees the participation of professional gamers. It has become so popular in recent years that the games can often be viewed as arena events. As with traditional sport, these games are played in competitive leagues and tournaments. The tournaments typically showcase sport-related video games, such as basketball simulation game NBA 2K and football simulation game FIFA, as well as other popular games like League of Legends, Counter-Strike and Dota.
What is propelling the industry?
While Asia is expected to maintain its dominant market share of eSports, there has been rapid growth in the US. VanEck product manager John Patrick Lee says while countries such as China and South Korea were pioneers, the size and scope of eSports tournaments and prize pools started to gain media attention in the US about three years ago.
People were surprised at the industry's growth and started digging deeper to find out what was behind the boom, he adds. "When we started researching the segment, we tried to 'follow the money' to figure out who was actually making money in the industry and who would be the future beneficiaries.
"Over the past summer, the winner of the Fortnite World Cup solo tournament won US$3 million in New York City. Compare this with the PGA, where Tiger Woods won just over US$2 million at this year's Masters Tournament. Such stories resonate with investors because these are relatable.
"Woods is an international sports star, yet he made less money than the Fortnite eSports champion. Stories like these put things into perspective for investors and the public at large.
"Like traditional sports, there is a certain demographic in the eSports industry that wants to see professionals play games at a high level. In eSports, that demographic tends to be the younger set and that population segment is growing."
Large technology companies have been seen capitalising on eSports growth over the last few years as well, by setting up streaming services such as Microsoft's Mixer and Amazon's Twitch. To that effect, investing opportunities in eSports have grown to a broader definition to include digital entertainment.
"The Roundhill Bitkraft Esports & Digital Entertainment ETF's (NERD ETF) universe is basically companies involved in the highest level of competitive play as well as the streaming ecosystem that goes along with it as well as the social component that is beginning to be built into a lot of these games," says Roundhill Investments co-founder and chief investment officer Tim Maloney.
In terms of the broader eSports investing landscape, Maloney says money will likely flow in from large tech companies, whether it is for internal building or buying well-positioned eSports companies. "It is becoming a battle for eyeballs and a lot of these large companies are willing to spend quite a bit to get them. We also continue to see money flowing into the [eSports] team space."
One of the biggest trends in recent years is the proliferation of publisher-run leagues, says Lee. When eSports tournaments first popped up, they were mostly run by independent third parties that were unaffiliated with the game publishers. But these organisations created a business model in which they licensed the use of the games from the publisher and then built a business around eSports events.
An example is Activision Blizzard, a video game holding company based in Santa Monica, California, that put in a lot of effort to roll out The Overwatch League — a professional eSports league for the video game Overwatch. The Overwatch Grand Finals drew an average of 1.12 million viewers last year, up 16% from 2018.
The company also launched a Call of Duty league on Jan 24. It has a multi-year partnership with Google to have YouTube Gaming as its exclusive live streaming partner for all of Activision's eSports leagues.
The big tech companies have been taking the gaming industry a lot more seriously in the last 1½ years as they began to see the importance of video game streaming and put added focus on it, says Maloney. "We have seen Microsoft make a really serious push to get people on Mixer and have streamers. Google rolled out Stadia and has been trying to get a jump on cloud gaming. There is also Apple Arcade."
Mixer is a Seattle-based video game live streaming platform while Apple Arcade is a game subscription service that gives subscribers access to more than 100 games. Google's Stadia is a cloud gaming service, a type of online gaming that runs on remote servers and streams directly to users' devices. Streamers are individuals who broadcast themselves playing video games in real time.
"In the US, the growth of celebrities who stream their games live to audiences such as Mixer's Tyler Blevins, better known as "Ninja", which has been tied at the hip with the popularity of Fortnight, has brought attention to the broader gaming ecosystem, garnering interest from people across the age spectrum," says Maloney.
"I think [streaming] has brought a lot of attention to people who would say [eSports] is not a real thing. But then they start seeing it more in their lives and begin to believe in it a little bit more."
Benjamin Tan, an investment associate at Singapore-based venture capital firm Atlas Ventures, says there have been promising signs of activity in Southeast Asia such as the Mobile Legends: Bang Bang World Championship hosted in Kuala Lumpur and the inclusion of eSports as a medal sport at the SEA Games.
"[These are] good examples, especially since the SEA Games was the first time eSports was part of a medal event at a multi-sport competition sanctioned by the International Olympic Committee. We are bullish on amateur eSports, which covers 32 million players in Southeast Asia and is extremely fragmented across games, countries and micro-communities," he says.
In the global eSports landscape, the mobile gaming segment is poised to see rapid growth over the next few years, which will inadvertently drive the growth of the overall sector. According to Newzoo's Global Mobile Market Report 2019, global mobile game revenue is estimated to have reached US$68.5 billion last year, a year-on-year growth of 26.7%.
Mobile eSports will be a significant aspect of the eSports industry's overall growth as there is a lot of potential to be realised when combining the smartphone penetration rate with increased access to better connectivity, whether it is 5G or just general technological improvements, says Tan.
"The reality is that it is relatively expensive for someone to buy a PC gaming rig versus owning a mobile phone, and it is more common in developed markets. But when you look at mobile or smartphone usage, it is already quite high and continues to grow," he adds.
According to statistics portal Statista, the number of smartphone users in the world currently stands at 3.5 billion, or 45.12% of the world's population. Meanwhile, Newzoo's report highlights that Asia's mobile-first culture has set the standard for mobile gaming development, with Japan and China pioneering innovation in this area.
Lee notes that mobile gaming and eSports tournaments have been gaining in popularity in Asia. In fact, a 3.94 million sq ft eSports town complex was built in Hangzhou, China, in late 2018 to accommodate such tournaments.
"Mobile gaming is a huge part of the video game ecosystem. So, it makes sense that mobile gaming eSports tournaments and leagues are springing up around the most popular games. Looking ahead, we expect to see mobile eSports going more mainstream," he says.