This article first appeared in City & Country, The Edge Malaysia Weekly, on August 12, 2019 - August 18, 2019.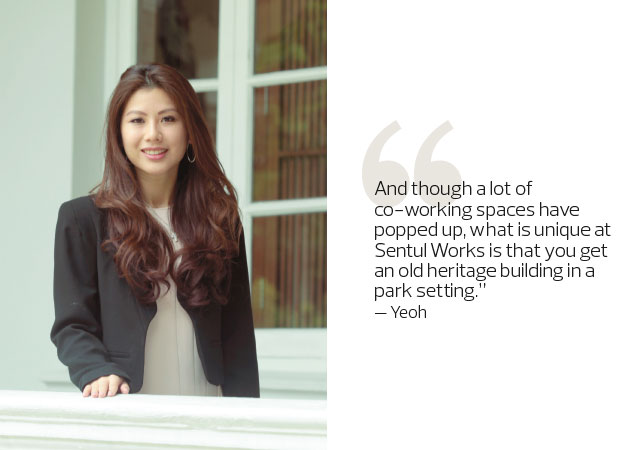 The 110-year-old 2-storey heritage railway building will be readapted into Sentul Works, comprising co-working and permanent office spaces over four floors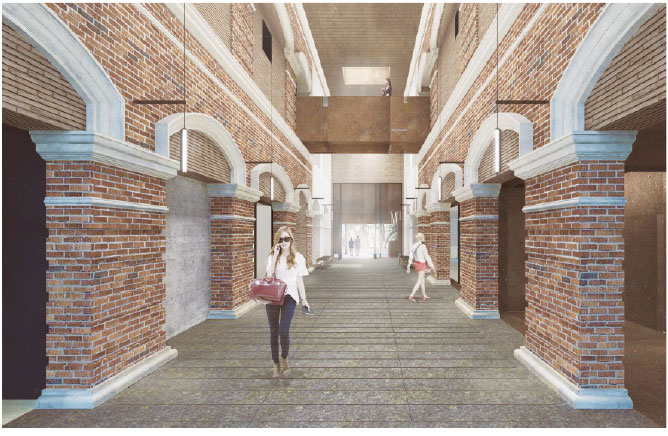 An artist's impression of the interior of Sentul Works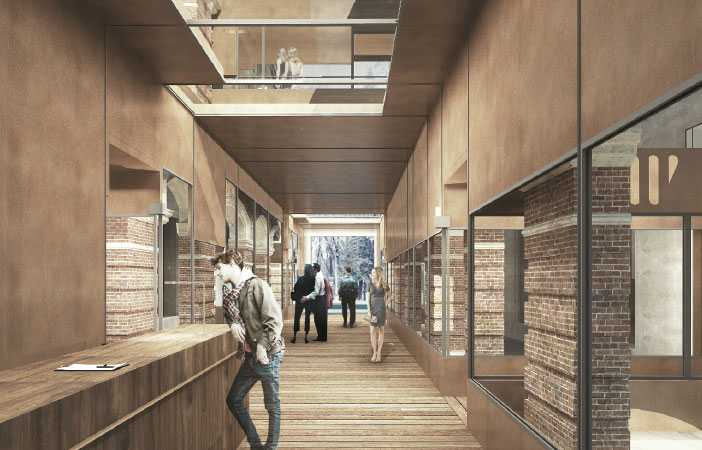 Sentul Works' co-working space will offer a choice of public and private desk spaces while the permanent office spaces will have flexible configurations
Click / Tap image to enlarge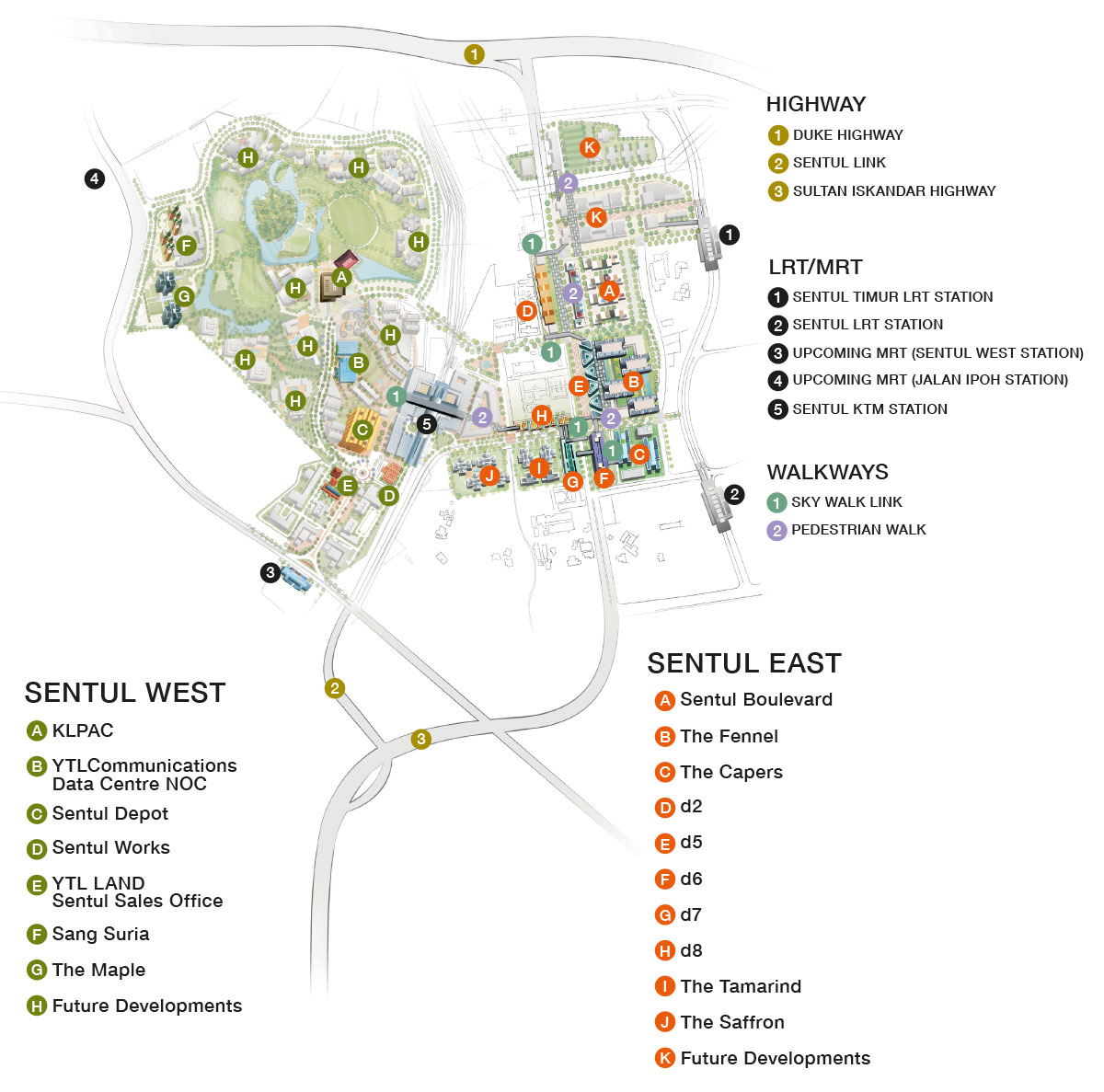 Most property developers would say the current market is tough but as the saying goes, when the going gets tough, the tough get going. In the early 2000s, it was no easy feat for YTL Land & Development Bhd to revive the historically rich but long-neglected Sentul in Kuala Lumpur and change the public's perception of the previously notorious quarter.
Thanks to the developer's efforts, the area's skyline has changed — it now has iconic skyscrapers the likes of The Capers and The Fennel. Meanwhile, The Kuala Lumpur Performing Arts Centre (klpac) and Sentul Depot attract a host of visitors to this former railway hub, located 5km north of the heart of Kuala Lumpur.
So far, YTL Land has completed four condo­miniums with 2,717 residential units in total at its 294-acre freehold Sentul development, which is made up of two distinct halves — Sentul West, lush and green with a private park and upmarket homes, and the trendier Sentul East, with more high-rise residential and commercial offerings.
Though YTL Land is in no rush to add more residences at the development, it is not resting on its laurels. Executive director Yeoh Pei Teeng tells City & Country in an exclusive interview that the company is focusing on making Sentul a more vibrant place by completing more commercial components, including conserving and repurposing century-old buildings that were once part of an integrated engineering railway workshop complex known as the Central Railway Workshops that was established in the early 1900s.
Committed to conserving and reusing heritage assets, the developer first assesses the integrity of a structure and then conducts studies on its conservation and heritage as well as its capability and scope for adaptive reuse, she explains. "The architectural challenge is to create a relationship between the old and the new."
One such project is Sentul Works, which the developer aims to complete by the first half of next year. Located in Jalan Strachan, Sentul West, the 110-year-old heritage railway building is being res­tored and will become a cluster of co-working spaces and permanent spaces for boutique offices — taking up four floors, with a total floor space of 37,000 sq ft — that will be leased out.
"With Sentul Works, we are trying to develop a social space to bring young people together and create a vibrant community in Sentul," says Yeoh. "I think the time is ripe for such a development. If you look at places like Ipoh Kong Heng and REXKL, people are starting to repurpose old buildings."
She adds that to complement Sentul Works, YTL Land plans to have a food and beverage cluster of six to eight units in the adjacent Sentul Depot. The F&B cluster is set to be completed at about the same time as Sentul Works in 1H2020.
Located next to the lush and private 35-acre Sentul Park, Sentul Works is envisaged as a new-age working environment for young entrepreneurs and start-ups. The colonial building has exposed brickwork, large windows and metal from Sentul's rich industrial past during the British era.
Formerly the railway headquarters, it once housed the offices of the chief mechanical engineer and his department, the CEO and assistant CEO, the administrative department, personnel department and office manager.
"After checking the integrity of the structure, we worked with teams of engineers, architects, M&E (mechanical and electrical) and marketing to come up with concepts for this project and we realised that due to the spatial planning of the site, which used to be an old office, it would be more feasible as an office space and we decided on co-working because that would bring in young entrepreneurs and start-ups," says Yeoh.
"And though a lot of co-working spaces have popped up, what is unique at Sentul Works is that you get an old heritage building in a park setting," she adds.
The co-working space will offer a choice of public and private desk spaces while the permanent office spaces will have flexible configurations to suit various corporate needs.
According to Yeoh, the company is in talks with parties that are keen to lease the entire building and run their own co-working space, as well as start-ups.
"The type of tenants has to be aligned with our objective of creating a social and community space and they need to have an appreciation of the heritage of the building. I think we are looking at creative entrepreneurs, businesses and social enterprises, including those in art and design, fitness and wellness, education, recreation and entertainment.
"We envision a vibrant mix of start-ups, boutique offices and shops alongside co-working spaces. This unique setting will offer an exciting and special place for KL urbanites," she says, adding that Sentul Works is also located in an MSC Malaysia Cybercentre zone, which is a boon for MSC companies and start-ups.
Sentul Works is adjacent to the Sentul KTM Komuter station and within walking distance of the Sentul and Sentul Timur light rail transit stations. The upcoming Sentul West mass rapid transit station, scheduled to be ready in the next two to three years, is also within walking distance of the co-working space, says Yeoh.
The existing 2-storey structure — a shell of bricks and concrete arched colonnades — of Sentul Works will be readapted for four floors as it has high ceilings and large windows. It will also have a rooftop terrace. "They didn't have air conditioning in those days, so the open and spacious plan provides natural ventilation and light," says Yeoh.
She adds that the new design includes balconies and bay windows that can be used by those who wish to take a break from work, have a cup of coffee and just enjoy the view. "I think this is a very unique proposition. I have not seen office buildings in KL with this kind of [lush] setting."
Other adaptive reuse projects in Sentul West include klpac, YTL Communications Centre I and II, Sentul Sales Office and Sentul Depot. There are eight heritage buildings in Sentul West, including a rumah panjang or longhouse, and a former clubhouse.
A large, creative depot
From the Sentul Sales Office, we are taken on a buggy tour of the area by Daniel, whose father used to work in the depot, which was a railway engineering workshop of the Federated Malay States Railways and later KTM Bhd in the early 1900s to the early 2000s. "A lot of our employees have some sort of affinity with Sentul. It's a generational thing," says Yeoh.
The buggy stops once we are within the stunningly raw confines of Sentul Depot, which still has a faint smell of grease and old train tracks running through it. Overgrown roots have even crept in and carpeted the walls.
YTL Land officially opened the 200,000 sq ft Sentul Depot to the public, in conjunction with Malaysia Day, last year. That weekend event was run by RIUH, a creative platform that supports local artisans and creations, and attracted close to 20,000 people.
"We had opened the space for the first time to find like-minded partners for creative collaborations and to find longer-term opportunities for the depot. We wanted to gauge the full potential of the space. As Sentul Park is only accessible to residents of The Maple, we wanted the public to come and see Sentul for themselves," says Yeoh.
"Since its opening, many interested parties have come in. Even RIUH has come back. We have at least two events a month, with the last being Mercedes Hungry for Adventure."
The development of Sentul Depot is ongoing and in its preliminary stage — around 10% to 20% completed, says Yeoh. "When we inherited it, we upgraded the structure, changed the roofs to make sure they did not leak and did more upgrading works rather than a permanent change.
"The F&B cluster we are planning will be the first permanent thing we are doing in the depot. We are hoping to have a range of F&B options, from bars and restaurants to cafés, and we are looking at al fresco dining concepts." The F&B units will be leased out and are scheduled to be completed in time to complement Sentul Works.
Due to its size, the depot will be developed in stages, Yeoh reveals. "While we have some concrete plans in mind, we remain open and fluid to interests and ideas."
According to Yeoh, Sentul Depot is inspired by famous heritage destinations such as the Meatpacking District in New York and Xintiandi in Shanghai. "The Meatpacking District has been conserved and repurposed for F&B and commercial uses and places like these have evolved over time, from slums to creative communities. That's the kind of vibe we want to create here as well, which will complete the vision of Sentul as a destination of choice in Kuala Lumpur to work, live and play."
A vibrant downtown in the works
YTL Land's Sentul Masterplan was unveiled in 2002. The area it covers is divided by the Sentul KTM Komuter tracks into the 186-acre Sentul West and 108-acre Sentul East — currently 10% and 30% completed respectively.
"We are planning to focus on and complete the East first. Concurrently, we are doing a lot of things in the West but we're not adding any residences yet," says Yeoh.
The completed condominiums are The Tamarind, The Saffron, The Capers and The Fennel in Sentul East and The Maple in Sentul West. The developer has also completed two offices, d7 and d6, in Sentul East.
Residents in the area enjoy myriad conveniences such as a post office, UTC Sentul, clinics, schools and branches of seven major banks (CIMB, Public Bank, Maybank, Hong Leong, HSBC, Bank Rakyat and Affin Bank) as well as petrol stations, a police station, convenient stores and schools.
Today, the area has a good population mix comprising young professionals and families originally from other parts of the Klang Valley as well as old Sentulians who had moved away but have moved back after the urban renewal, Yeoh points out.
To complement the existing properties in the area, YTL Land has the d5 and d2 commercial projects in the pipeline in Sentul East. Yeoh says the company plans to launch d5 by year-end and d2 tentatively by next year, depending on how the market performs.
Located in Jalan Sentul, d5 is a 2.2-acre freehold development that will comprise six pods designed by Japanese architect Riken Yamamoto. The company plans to have 13 floors with 22 ground-floor retail units, 342 offices from levels 1 to 9, rooftop gardens and basement parking. Yeoh says the company is in talks with interested parties to both sell and rent out the units.
As for d2, the development is designed by South Korean architectural outfit Iroje Architects and Planners and will comprise tentatively 10 integrated blocks, which "can be sold en bloc or leased out", she continues.
Another commercial development earmarked for Sentul East is d8, she adds. "Though the property market is sluggish, we are planning for the future and we are being very cautious."
Making a mark in urban transformation
YTL Land's other ongoing project is the Pantai Mid-Levels but details of the boutique apartment development are being kept under wraps. "This project is in the medium to high-end category and is located next to Pantai Hillpark, our very first development," says Yeoh.
Pantai Hillpark was launched in 1991 and comprises landed homes, retail outlets, boutique offices and condominiums. Prior to its development, the area was known for being a squatter settlement.
Lake Edge in Puchong is another of YTL Land's developments that transformed a disused mining area into an Australia-inspired gated-and-guarded residential development with terraced houses, semi-detached homes and bungalows.
"I think [urban renewal] is something we like to do. We are a developer but we want to be very considerate of the surroundings and the environment. We want to think about the existing communities and not just come in and [fill the place] with high-rise residential and commercial developments," says Yeoh, who joined the company almost two years ago. She is the youngest daughter of Datuk Yeoh Seok Kian, managing director of both YTL Land and YTL Corp Bhd. Yeoh senior is the second son of the late Tan Sri Yeoh Tiong Lay, the founder of YTL Corp.
After she graduated with a Bachelor of Science in Chemistry from Imperial College London and a short stint in the banking industry as an analyst with Credit Suisse Group in Singapore, Yeoh decided to return to Malaysia to work in the family business. "It is something that I have always wanted to do … I was just unsure of when I would return. I think ever since my dad brought me to Sentul and showed me all these structures, I have been drawn to and excited about coming back and working for the family.
"I did think about working for an oil and gas company or L'Oréal, but it never materialised," she remarks without a hint of regret.
"The learning experience is definitely very steep. The thing about the older generation is they like to throw you in at the deep end and let you learn from there. They are not going to handhold you, which makes it a bit difficult but I'm learning every single day and enjoying it."
While Yeoh does not find it more challenging to work in a male-dominated industry, she believes that she has come in during a tough time. "My dad did say that it's better to learn now in a tough market than come in during a good market and then not know what to do when faced with a tough market.
"Though there will always be differences between the older generation and the new, our vision is very much alike. The Sentul development is going to take years and I think I'm going to spend my whole life in Sentul developing this place," she gently asserts.