This article first appeared in The Edge Malaysia Weekly, on December 7, 2020 - December 13, 2020.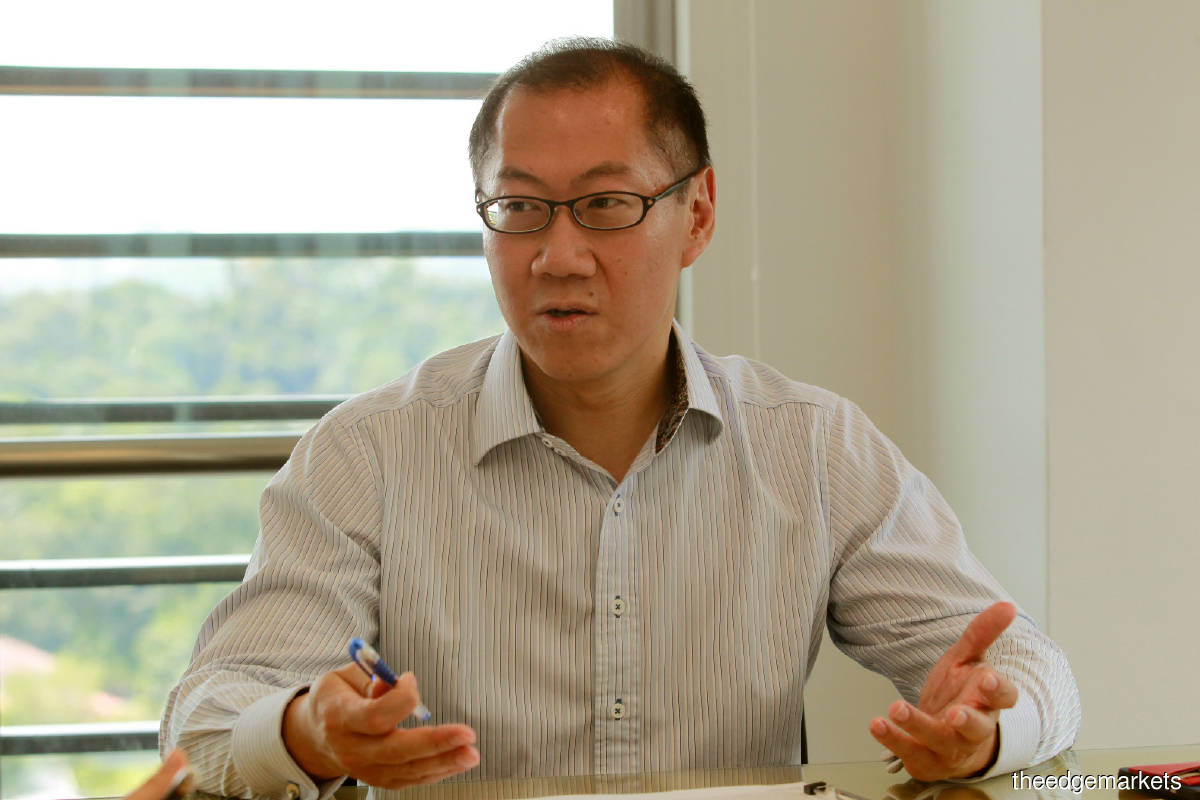 WHILE there is more awareness of environmental, social and governance (ESG) issues these days, there is also much confusion over the many standards out there.
"There's what we call an alphabet soup of different disclosure guidelines. I think we counted over 300 different frameworks, guidelines and standards on sustainability, and over 700 indicators. Eight years ago, we counted 1,000 indicators," says Andrew Chan, PwC Malaysia's sustainability and climate change leader.
One of the latest efforts to consolidate the various standards on ESG can be found in the World Economic Forum's Measuring Stakeholder Capitalism: Towards Common Metrics and Consistent Reporting of Sustainable Value Creation project, which involved over 200 companies globally with input from Deloitte, EY, KPMG and PwC. The report released in September identified common ESG metrics for businesses to align their mainstream reporting on performance against ESG indicators and track their contributions towards sustainable development goals on a consistent basis.
Chan says: "We basically saw this explosion. We expect a tapering-down, narrowing and coalescence of these different guidelines just to make it easier for practitioners to respond. I'd say the explosion was due to trying to create awareness on the topic that has also created a bit of confusion in terms of people saying, We're ready to respond but there's just too much to respond [to]."
In the ESG investing space, too, HSBC Global Research issued a report last month saying that, rather than assigning scores or ratings, it is advocating an integrated approach that uses an analytical framework to enhance the investment decision-making process. It says ESG integration is preferred, owing to different sectors having different ESG issues; inconsistent data quality for specific ESG issues; a huge variation on availability of data across markets and sectors; scores or ratings detracting from the qualitative analysis of companies; and data being a snapshot of the past whereas investment analysis should be forward-looking.
In mid-2020, Maybank Investment Bank's research team began rolling out its ESG Tear Sheets for the over 300 companies that it covers in Asean and India, incorporating ESG issues as well as assessing the impact of related ESG issues on corporate business models.
"Maybank IB began its sustainability journey well before the [Employees Provident Fund]'s recent notification to brokers that the recently established EPF Sustainable Investment Centre would be part of the evaluation of domestic panel brokers from January 2021," says Anand Pathmakanthan, head of regional equity research at Maybank Kim Eng in e-mailed responses to The Edge.
Its fixed income team and the Maybank Group Sustainability team have also been pushing the ESG agenda in their coverage.
On whether Maybank IB developed its own ESG screening criteria, Anand says the ESG Tear Sheets are principally qualitative in nature, "leveraging off the deep knowledge base of our equity research team to flesh out and gauge the sustainability and ESG issues facing the stocks and sectors they cover".
He adds: "This bottom-up, granular viewpoint on the company and sector provides significant and difficult-to-replicate value-add to our clients beyond the standard 'box-ticking' exercise that many quantitative ESG service providers focus on."
Despite the maturity of Shariah investing in Malaysia, it is worth noting that, while it has much in common with ESG, there are also differences.
PwC Malaysia chairman Datuk Mohammad Faiz Azmi points to an analysis by the RFI Foundation that showed local banks having a high exposure and funding of direct greenhouse (GHG) emission industries such as energy, transportation, manufacturing and construction. It noted that Islamic banks in Malaysia were more exposed as a sector to direct GHG emitters compared to conventional banks because, as a proportion, Islamic banks have a bigger hire purchase portfolio and cars in the country are predominantly combustion engine vehicles, not electric.
"The RFI Foundation report also pointed out that more than a third of the local bank investors are already adopting these PRI (Principles of Responsible Investing) principles and, thus, local banks may experience a harder time from their investors going forward," he adds.
Anand notes that a white paper published by Maybank and Schroders late last year found that there was a large degree of overlap between Shariah and ESG investing.
"Shariah portfolios tend to have high ESG scores and many Shariah stocks have high sustainability rankings. There are also differences, however. Shariah investing typically works more on an exclusion basis, that is, excluding companies that deal with interest (banks), alcohol and gaming from the investment universe. ESG investing, by comparison, is more relative, ranking companies based on their scores in the three areas of ESG and investing based on the relative scores," he explains.
In conclusion, the paper encourages investors to combine the two approaches, as the teachings of Islam are firmly aligned with the principles of sustainable investing.
Asked whether an ESG investor would be able to find a wide range of companies on Bursa Malaysia to invest in, Anand says ESG is not binary. "There is no such thing as a company being ESG or not; it encompasses a range of issues and the related 'scoring' is relative, so investors have to make up their own minds as to how much ESG risk they want in their investments, based on all the available data on these ESG parameters.
"Clearly, companies that are unwilling to share such data would be increasingly disadvantaged in terms of investor interest and, hence, market valuation. Thus, it is in their own interest to correct this oversight."