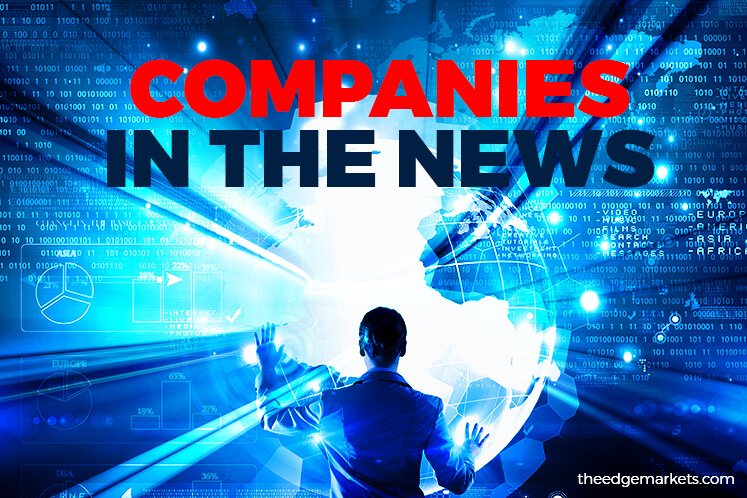 This article first appeared in
The Edge Malaysia Weekly
, on March 27 - April 2, 2017.
WHEN The Edge met him on the 83rd floor of Tower 1, Petronas Twin Towers, Petroliam Nasional Bhd (Petronas) president and group CEO Datuk Wan Zulkiflee Wan Ariffin seemed much calmer and more at ease than during previous interviews. It could be because he has gotten a grip on things, having been at the helm for almost two years.
Here's an excerpt of the interview.
The Edge: You have been in the industry for so long. You have seen cycles. Like any other industry, cycles are being disrupted by technology and, in your case, renewable energy. Our question is, do you still believe that it is a cyclical business, and if it is cyclical, at what stage are you in?
Wan Zulkiflee: I think it is a cyclical business. We have seen many, many cycles in the past, and maybe at this point, there is a unique characteristic this time around. It is both an acute oversupply and, at the same time, the demand is not so strong.
Today, the US is producing just about nine million barrels per day, and this has been a very big, steep increase compared to four to five years ago. On the supply side, you see an oversupply. On the demand side, it's a confluence of a few events that made the demand growth not as strong as before. So, it is a confluence of high inventory, a very steep increase in supply as well as not-so-strong demand.
We are preparing ourselves for — the term that is being widely used — 'lower for longer'. So we need the mindset that this will be a 'lower for longer' period. Essentially, what would be good for us is to be prepared for this to be the normal price range going forward.
You have pegged oil at US$45 per barrel. Is this your view of what it will be going forward?
Today, the price is slightly above that, maybe US$51, maybe US$52, but also, you must remember that there is a 1.8 million barrels per day (bpd) voluntary reduction in place. We have 1.2 million from the Organization of the Petroleum Exporting Countries (Opec) countries and another 600,000 bpd from non-Opec countries. Of course, Malaysia is also part of it — we have volunteered 20,000 bpd in terms of cutting our production.
So, to me, I think that helps in terms of keeping the price where it is today. They (Opec) are meeting in May, and a decision will be made whether they want to continue this arrangement into the second half. If this arrangement is discontinued, I think you will see a different price level.
So, that is why Petronas is sticking to this US$45 per barrel price for Brent as a basis of our plans and budget.
So you see the 'lower for longer' period staying around?
I see the lower for longer period being a norm for the future. I don't know whether 'lower' is the right terminology, but it will be the norm in the next few years.
Last year, you made a lot of cost reductions in terms of operations and efficiency. How far can you go?
There are two parts to this. The first, costs reduction, we negotiated with service providers. We have a different expectation in terms of what would be the acceptable unit rates, contract prices. But equally important, or more important, is how we get things done. We are continuously looking for ways to improve our efficiency, in terms of how we simplify things.
Will being more digital make a lot of difference to your bottom line?
I think it will. We don't have a target, but I think it will. We have seen many organisations that have improved productivity, many organisations that optimised their overheads. And this is also about promoting collaboration between the different business units in the value chain.
When our upstream guys talk to our LNG (liquefied natural gas) guys, they are able to plan better. Our target for last year was 415 LNG cargoes [going] out of Bintulu, but just by talking better, sharing the plans and sharing the problems, we produced 420 cargoes last year.
Do you have any estimates for your annual production this year?
Annual production of crude will be about the same as normal. There is no big step-up.
Every year, for our crude (production), we have a natural decline of about 12%. If we don't do anything every year, this natural decline will take place. We need to continuously develop, which means investment.
On your RM60 billion in capital expenditure this year, can you give us a breakdown?
I think it will be almost 50:50, upstream and downstream, with a little bit on corporate. So it's almost half. RAPID (refinery and petrochemical integrated development project) is also reaching its peak of construction, so it will take quite a bit of capex this year.
You put some oil fields on hold. Are you reviving any of them?
We do very disciplined project ranking and sanctions, based on our projections. If we do the economics and they don't pass, then they will not be [revised]. Until or unless our view of the oil price is different or is higher or until we are able to bring down costs, which will improve the economics, then only [they will] pass. Then they will be sanctioned.
Any chance of working with Saudi Aramco on other ventures?
You know this is the first cooperation for us with Aramco. I think there will always be chances. We are trying for them to set up their office in KL. Hopefully, it can be a regional office. Then there will be opportunities, like with many of our partners in the past.
Datuk, just for clarity, at one point, there was news that talks withSaudi Aramco had fallen through. It was not very clear what had happened, then suddenly the talks were back on and you were signing. Were there any difficulties?
It was a two-year negotiation and it was a very complex negotiation. But the source of the news wasn't us.
Considering oil is on a downcycle, will RAPID be ready to catch the upcycle?
I hope so, but I can't tell. We'll see how long this goes …. only time will tell.
So, have you secured all the partners for Petronas Chemicals?
No, we have not, but there will be other projects. Just like in Kertih, we had the cracker first, then we had others. I envisage that it will be the same in Pengerang — we will have whatever we are building, but after this,  there will be a lot of across-the-fence feedstock that can be made available. That's when we will look for partners for further downstream plants.
Anything new in Canada? Any shifting to Ridley Island?
What I can say is that we are looking at all options on how to bring down costs. To me, this is important because we'll be competing with the other North American LNG producers.
And we are able to do it because it is a strong project.