This article first appeared in The Edge Financial Daily, on July 19, 2019.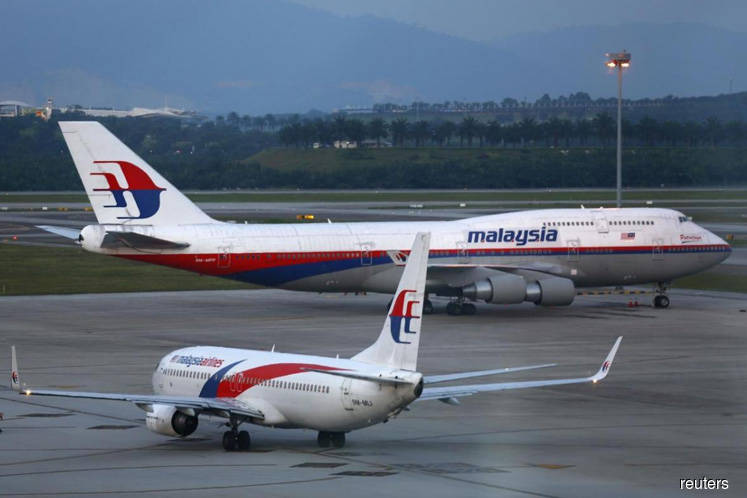 KUALA LUMPUR: AirAsia Bhd and AirAsia X Bhd (collectively AirAsia) now has to pay RM40.73 million to Malaysia Airports (Sepang) Sdn Bhd — a subsidiary of Malaysia Airports Holdings Bhd (MAHB) — over unpaid passenger service charges (PSC) from July to December last year.
The Kuala Lumpur High Court yesterday dismissed the budget carrier's application to strike out three suits the airport operator brought against it over the overdue PSC, and allowed the summary judgments that MAHB sought for.
"I allow [the] order with regards to Order 14 (Rules of High Court). The court rules that under Section 46 of the Malaysian Aviation Commission Act 2015 that the power to set charges lies with the Malaysian Aviation Commission (Mavcom), while Malaysia Airports is the body issued the licence to operate the airport. I am allowing Order 14 on all three cases," Justice Azimah Omar said in her oral judgment.
She also also ordered AirAsia to pay RM8,000 as costs for the summary judgement on each of the three suits, or a total of RM24,000. AirAsia also has to pay a combined amount of RM792,381.74 in unpaid late payment charges.
A summary judgment under Order 14 is a court procedure used when the defendant does not have any defence to the claim.
The outstanding PSC collection is due to AirAsia's refusal to collect the full PSC of RM73 imposed by MAHB on international departures from klia2.
Instead, AirAsia has only been charging RM50 per passenger on its flights as it feels klia2 passengers should not be paying the same PSC as those departing from Kuala Lumpur International Airport, which AirAsia deems is more superior in terms of facilities and service quality.
MAHB initiated the lawsuits against AirAsia late last year to recover the overdue payments. In its defence, AirAsia applied for MAHB's lawsuit to be struck out, arguing that it was frivolous and an abuse of process, saying the airport operator could have followed proper dispute resolution avenues via Mavcom Act 2015.
The gazetted rate of RM73, which was stipulated by Mavcom, is an increase from the RM50 charged previously.
In a statement on Nov 30, 2017, Mavcom said that effective Jan 1, 2018, the PSC for international destinations beyond Asean at klia2 would be RM73, which would the same rate as those at other airports in Malaysia.
MAHB, however, deferred the implementation of the new rate from January to June 2018, and only started implementing it from July 2018.
MAHB was represented by Shannon Rajan and Eric Gabriel Gomez. MAHB acting general manager (legal division) Nor Aida Othman was also present in court.
AirAsia counsel Lim Tuck Sun, meanwhile, told the court that he has received instructions to appeal the decision.
"We will be taking the necessary actions to preserve our interests, including appealing against the said decision and applying for a stay of execution," AirAsia Group Bhd said in a stock exchange filing later in the day.
MAHB lauds court's ruling, says it provides clarity on PSC implementation
In a statement, MAHB lauded the High Court's ruling, saying it provides clarity on the issue of PSC implementation.
According to MAHB, the government gazetted the equalisation of PSC at all airports in Malaysia in January 2017, after which the equalisation of PSC for non-Asean international passengers of RM73 came into effect. This, it said meant all airlines operating from both terminals at KLIA will have to collect from passengers and pay the same amount of PSC to MAHB.
"We are pleased with this ruling as this means that not only are we able to collect the gazetted PSC amount but it also means that we can have an environment of fairer competition between airlines operating at these two terminals, as well as allow Malaysia to be better aligned to international guidelines, including with the International Civil Aviation Organisation principle of non-discriminatory pricing at airports," MAHB group chief executive officer Raja Azmi Raja Nazuddin said.