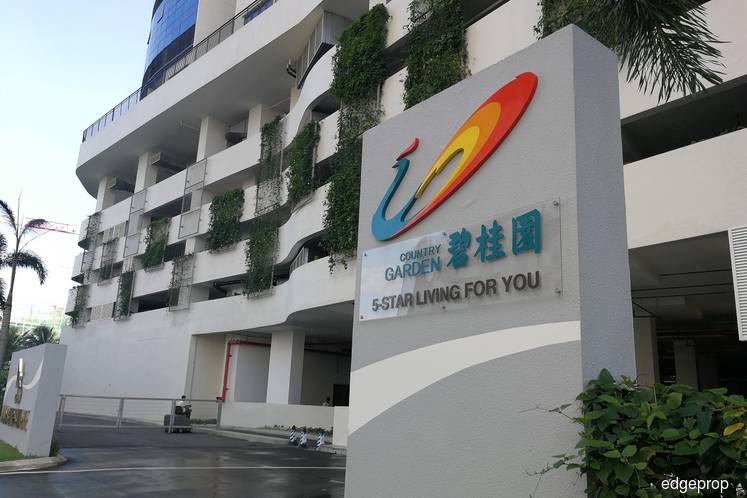 PETALING JAYA (June 25): Country Garden Danga Bay Sdn Bhd has denied allegations that it made amendments to the sale and purchase (S&P) agreements between the developer and the buyers of its Danga Bay project in Johor after the latter had signed the contracts.
In response to the police report lodged by around 45 owners of the luxury condominium project yesterday, Country Garden Danga Bay stated that the company is "a law abiding corporate citizen [that] respects and adheres to the laws in force".
"In Malaysia, the S&P agreements are statutory agreements and no amendments are allowed. The entire process from the time of purchasers' execution of the S&P agreement until the respective S&P agreement is stamped comes under the purview, control and supervision of legal practitioners, namely the S&P agreement lawyers," the developer said in a media statement today.
"It is the practice in Malaysia in that purchasers need not initial every page of the S&P agreement and need only to sign on the signature page in the presence of a legal practitioner.
"The law firms responsible for the handling of S&P agreements must be duly licensed. In the event of any doubt, purchasers are welcomed to seek clarification from the respective law firm stated in their respective S&P agreement," the statement read.
Country Garden Danga Bay noted that the company also places great emphasis on the interest and well-being of its purchasers, and provides after-sales service accordingly.
"We have gathered all departments to carry out thorough investigation. As the investigation is ongoing, we are not at liberty to comment further," it said.
According to Bernama, the 45 owners who lodged the police report had discovered that some pages that did not have their signatures had been inserted in the S&P agreement.
Earlier this year, some 50 buyers from Malaysia, Singapore and China had filed complaints with the Housing and Strata Management Tribunal in Johor Bahru, alleging that the low quality of workmanship and materials used were not in accordance with the details stated in the S&P, reported Sinar Harian.
Later on, Country Garden Malaysia regional president Jason Fu has committed that the developer will continue to work closely with all their customers to resolve their concerns, including those regarding safety and workmanship.
Click on this link to go to the original story on EdgeProp.my