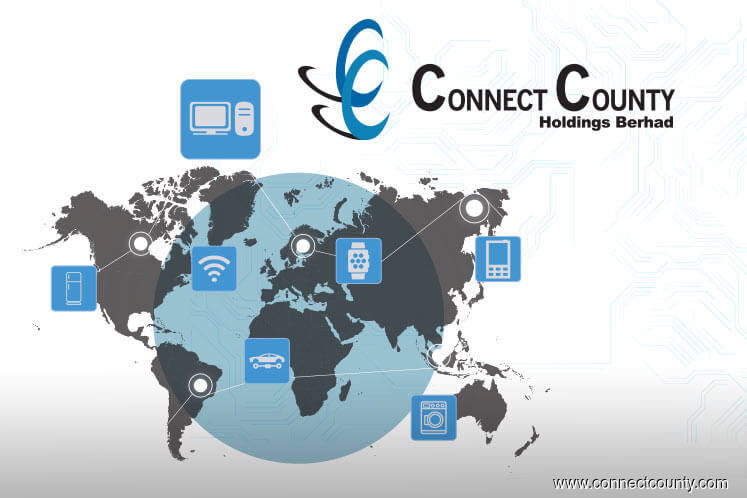 KUALA LUMPUR (Nov 28): ConnectCounty Holdings Bhd has teamed up with LE Global Services Sdn Bhd to undertake cyber security business, providing information technology (IT) security consultation and services, technical assistance on operating computers, as well as IT training programmes.
The proposed joint venture (JV) is to diversify the source of income of the group by venturing into the cyber security business, said Connectcounty.
In a filing with Bursa Malaysia today, the ACE Market-listed company revealed that it has entered into a shareholders agreement with LE Global, an IT security consultation and services provider, to set up a joint venture company called Rapid Conn Interconnect (M) Sdn Bhd (RCM), which will undertake the business.
LE Global will have a 40% stake in RCM, while ConnectCounty will own the balance 60% of shares.
"The key prospects of the proposed JV are deemed favourable by the board in light of the growing cyber security threats occurring on a global basis," said ConnectCounty.
"In addition, the complexities in tackling such threats have necessitated high level expertise in information technology and security. Therefore, corporate companies tend to outsource the handling of the cyber security threats to specialist companies which RCM may be able to capitalise on," it noted.
Pursuant to the shareholders agreement, ConnectCounty said it may from time to time grant loans of up to RM1 million to RCM as working capital. "Such loans, if so required, will be funded by the group's internal funds."
ConnectCounty shares closed down 0.5 sen or 2.5% at 19.5 sen today, with 50,000 shares done, bringing a market capitalisation of RM62.86 million.