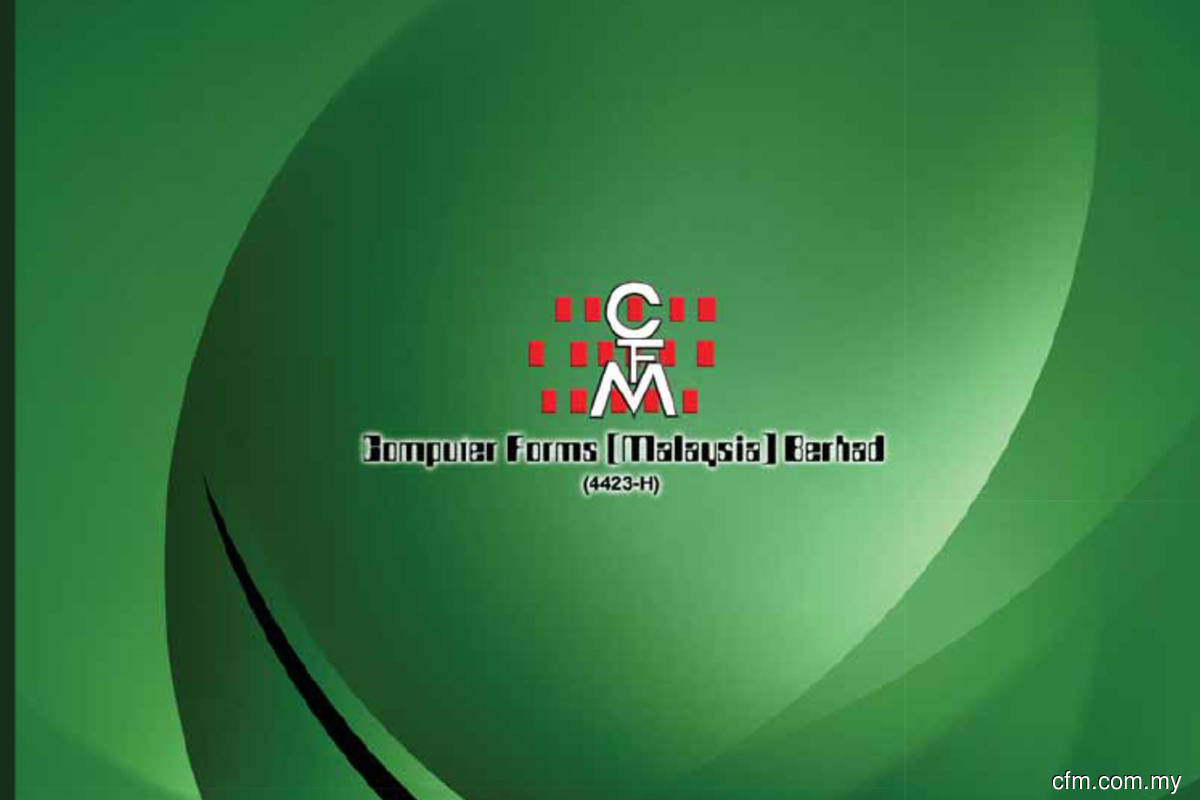 KUALA LUMPUR (May 5): Shareholders of Computer Forms (Malaysia) Bhd have been told to reject the takeover bid by Datuk Seri Dr Jacky Pang Chow Huat, who is the founder and managing director of Sanichi Technology Bhd, as the offer price of 60 sen per share is both deemed as "not fair" and "not reasonable" by independent adviser MainStreet Advisers Sdn Bhd.
MainStreet Advisers deems the offer price as "not fair" as it represents a discount of between 14.2 sen (19.14%) and 22 sen (26.83%) to the five-day, one-month, three-month, six-month and one-year volume weighted average market prices (VWAMPs) of Computer Forms shares (adjusted for the bonus issue and special interim dividend) up to March 30.
It is also of the view that the offer is "not reasonable" because Pang intends to maintain the listing status of Computer Forms on the Main Market of Bursa Malaysia. "As such, the Computer Forms shares will remain traded on Bursa and holders will still be able to participate in trading of the shares even after the closing date on May 12."
"Based on our evaluation, particularly when analysed against the historical share price [trend] of Computer Forms shares for the last 12 months including its one-year VWAMP up to March 30 and the five-day VWAMP up to April 26, we are of the view that the offer is not fair and not reasonable. Accordingly, we recommend that the holders reject the offer," said MainStreet Advisers in a circular to Computer Forms shareholders on Thursday (May 5).
On March 31, Pang acquired 133.19 million shares or a 64.97% stake in Computer Forms from Tan Sri Robert Tan Hua Choon, widely known as the "Casio King", for RM79.91 million, triggering an unconditional mandatory takeover offer to acquire the remaining shares at 60 sen apiece.
At noon break on Thursday, Computer Forms shares were down 3.5 sen or 4.9% at 68 sen, bringing it a market capitalisation of RM138.43 million. Its share price is up 9.68% year-to-date.
Read also:
Sanichi founder offers to take over Computer Forms at discount to market price