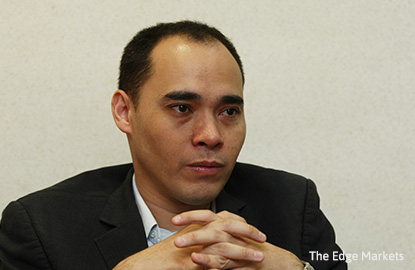 SINGAPORE (Dec 13): Two and a half years were all Patrick Grove needed to know that he was not meant to be an accountant.
"All I [ever] wanted to do was to build and grow [companies], whereas all an accountant does is to count," he tells Enterprise in an interview. "It just wasn't for me".
So in 1999 as the dotcom bubble was rapidly expanding, Grove left the now-defunct Big Five accounting firm Arthur Andersen to found an online search engine and portal in Malaysia called Catcha.com. He was just 24.
Fast forward 17 years and Grove is now the group CEO and co-founder of Catcha Group, a global investment company focusing on building internet businesses in emerging markets.
Catcha Group has over 60 investments — many in public-listed companies — that are held directly or indirectly as the sole, majority or minority shareholder. Altogether, Grove says, Catcha Group has total assets of about US$1.5 billion (S$2.1 billion) and hires 3,000 staff within its operations that span Asean, the Middle East, Africa and Latin America.
The group has been likened to the Asian version of the German internet company Rocket Internet — founder of Zalora and Lazada — because of its focus on creating new companies.  "We launch our own businesses. We have the balance sheet to fund [them]. Usually, our aim is to launch one company a year. It is not a must, but historically, we have done that on average," Grove says.
So where is Catcha's growth coming from? And what does he see as the next big thing in technology? Read about it in this week's copy of The Edge Singapore (Issue 758, Dec 12), available at major bookstores, 7-11 stores, and selected petrol stations.