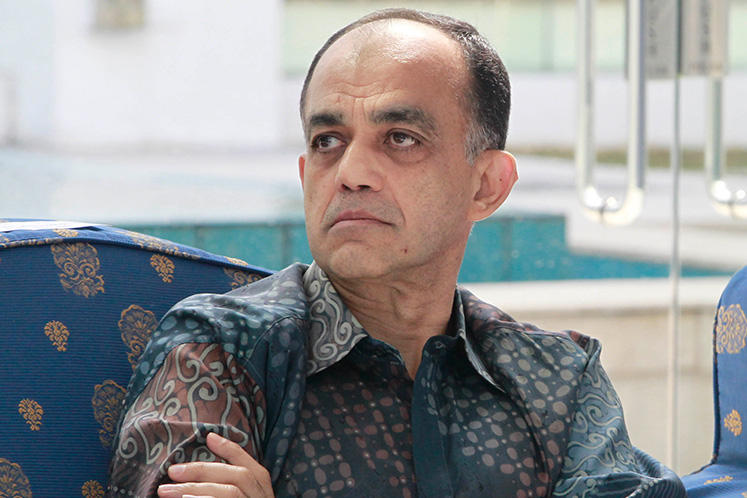 KUALA LUMPUR (July 4): A private company Aurora Mulia Sdn Bhd has acquired 123.02 million shares or an 11.09% stake in the country's largest media group Media Prima Bhd from Gabungan Kesturi Sdn Bhd, according to a filing with Bursa Malaysia this evening.
Companies Commission of Malaysia's data shows that one of Aurora Mulia's board members is Syed Danial Syed Mokhtar Shah, who is the son of Tan Sri Syed Mokhtar Al-Bukhary
This confirms the report by theedgemarkets.com yesterday that UMNO has sold the block of shares, through Gabungan Kesturi, to Syed Mokhtar who already owns a stake in Utusan Melayu (M) Bhd and The Malaysian Reserve.
The share purchase makes the tycoon the third largest shareholder in Media Prima thus far.
The transaction, which was made via a direct business transaction on July 2, was carried out at 60 sen a share, a premium of 23.71% to Monday's closing price of 48.5 sen.
Shares of Media Prima closed unchanged at 48.5 sen today. Over the past 12 months, the stock has been trading between 32.5 sen and 60 sen. Year to date, Media Prima shares have risen by 41%.
Meanwhile, according to Utusan Online, citing sources, Syed Mokhtar is also in the final stages of acquiring the 7.96% from UMNO-owned Altima Inc — a substantial shareholder of Media Prima — via Aurora Mulia.
Should the tycoon acquire the block of shares, Syed Mokhtar will emerge as the largest shareholder of Media Prima Bhd with a 19.5% stake.
Currently, Mitsubishi UFJ is the single largest shareholder of Media Prima with 42.29 million shares or a 12.84% stake in the group. However, it is not known if Mitsubishi UFJ is the ultimate shareholder or is holding the shares on behalf of a client.
Other substantial shareholders of Media Prima include the Employees Provident Fund with shareholdings of 11.92%, as well as London-based investment management firm Edgbaston Investment Partners LLP with 5.38% stake making it the fifth-largest single shareholder of the group now.
Notably, Syed Mokhtar also owns 14.76% equity interest in Utusan Melayu (Malaysia) Bhd and The Malaysian Reserve.
Read also:
https://www.theedgemarkets.com/article/umno-sells-1109-media-prima-stake-syed-mokhtar-0
https://www.theedgemarkets.com/article/drbhicom-says-it-did-not-acquire-umnos-media-prima-stake
https://www.theedgemarkets.com/article/media-prima-sees-11-stake-crossed-offmarket