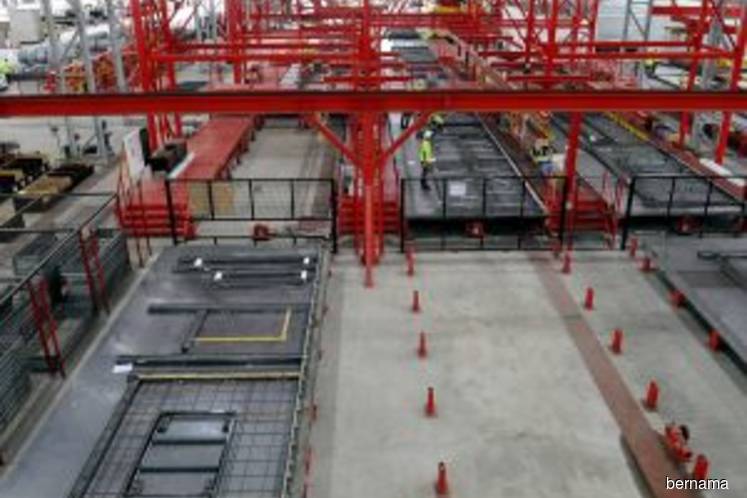 KUALA LUMPUR (May 16): Property transactions involving commercial and industrial assets are likely to have ceased and remain so over the next three months, as buyers pull the brakes on purchase of large ticket items, pending the removal of the Goods and Services Tax (GST), industry experts say.
Even the sale of residential properties, which are not subject to the consumption tax, could slow before it picks up.
"Transactions of commercial and industrial properties will halt at least for the next 100 days. Purchasers will definitely wait for this duration, as the quantum of GST for large assets can be very high," valuation and real estate agency Laurelcap Sdn Bhd's executive director Stanley Toh told theedgemarkets.com.
The new Pakatan Harapan (PH) government, which came into a power last week, has promised to remove the consumption tax within 100 days.
"There have been many times when the GST has become a stumbling block, when trying to conclude a transaction between a seller and a buyer," Toh, who is also a valuer, added.
"But going forward, the promise by the newly-installed government to abolish the GST, will definitely spur the property market in a positive direction. The brunt of the 6% GST is well felt, especially on the big ticket items. Thus, this GST abolishment will be well received by all quarters of the industry," Toh pointed out.
CBRE | WTW managing director Foo Gee Jen also expects to see an impact on the sale of commercial and industrial properties.
"Though residential properties (end product) are not subject to the GST, materials used are. So indirectly, there will be a reduction in prices of residential property," Foo said.
Foo does not expect any impact on unsold completed units. "There will be no impact, as all GST has already sunk in into the construction cost.... (but) for projects that are yet to launch, there will pull backs," he added.
It is worth noting that agricultural items are also not subject to GST.
Siva Shanker, who is the past president of the Malaysian Institute of Estate Agents, said: "It is only natural [that] buyers would adopt a wait-and-see approach, until a more concrete outcome of the GST [transpires]. The market will first stall and then it will pick up from the second half of the year".
Siva is expecting volume of sales and total value to significantly improve in 2018, over 2017, as the feel good factor following PH's win has been overwhelming.
"I believe the upward climb will begin to gain momentum in 2018 and continue its spike, as PH gets down to [the] business of running the country and cleaning the house."