This article first appeared in Capital, The Edge Malaysia Weekly, on October 7, 2019 - October 13, 2019.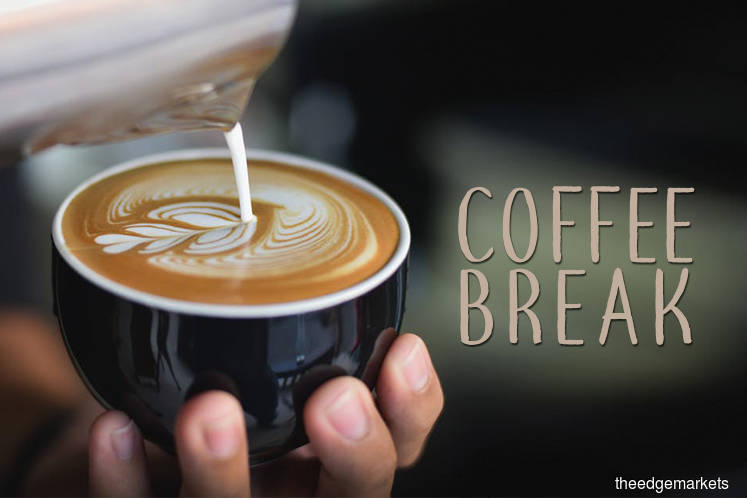 A holy man shouted at the congregation, "Come forth and you will receive eternal life," but this disbeliever came in fifth and won a toaster.
Now, isn't that life? So many promises and so many dreams, and, finally, all you get is …  the equivalent of a toaster. Or maybe any toaster other than the KitchenAid 2 Slice Toaster, which has extra-wide 1.5-inch slots, a high-lift lever and an easy-to-clean removable crumb tray. And it comes in a sexy empire red colour.
Anyway, a couple of inebriated, seemingly intellectual types were overheard exchanging limericks in a swanky watering hole in Bangsar. One had a well-groomed beard, shaven head and gold-rimmed glasses while the other wore a sports jacket and a flat cap. Both had what seemed like a Scottish accent, exaggerated Scottish accent to be exact, with the rolling "R" and all.
The one with the shaven head was heard saying:
"'Tis a difficult time for all, but fret not, the budget tis but round the corner,
And this one we are sure, will be a real true-blue scorcher,
The ruling coalition with the ball in its court, has to woo the populace at all costs,
Voters who gnashed their teeth, tightened their belts and supported the cause,
But, after a lacklustre performance, politicians face the risk of rejection, and the brunt of people's anger."
The other bloke, not to be outdone, said:
"Didgeridoo didgeridum, yes, our budget will be tabled soon,
But what really can be done,
To restore the nation from the glum,
Our debts exceed a trillion ringgit, you bum!
While oil and the ringgit head the other way, which is down!"
Sigh. By the look of things, by the desas-desus that we hear, things are slowing down and looking dire. Some crumbs of information that have been released about the upcoming budget revolve around shared prosperity.
While it sounds super good on paper, what will it entail exactly? Will it be like the previous administration, which stuck a "1" in front of everything, and before that, the trendy thing was to have a "My" in front of every government initiative.
Come to think of it, it must be difficult being a businessman in Malaysia. Not only do you need to get that brainwave on what to do, what to create and sell; live by the mantra, "If at first you fail, try, try again"; keep thinking of some rags-to-riches tale if you will; or keep yourself inspired, you also need to support all the "My" and "1" initiatives the government comes up with.
And sometimes, these initiatives don't always last — think of the "1" and "My" and the Bahasa Baku initiatives that have faltered.
To top it all, when reporters call you and ask what you think of the new budget, you have to come up with an original and clever (but not too corny or cheesy) statement — that the budget is "people-centric", or have a picture of the senior management standing, thumbs up in praise of the powers that be for their wisdom and what not.
Guess some things just don't change.