This article first appeared in Capital, The Edge Malaysia Weekly, on November 18, 2019 - November 24, 2019.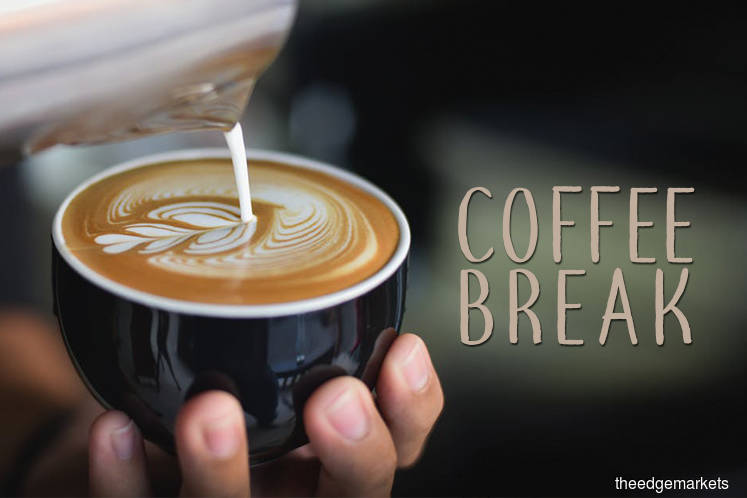 Rugby is superior to football. Yes, fight me — this is my hill.
The recently concluded Rugby World Cup in Japan was fairly historic, but seemed to fly under the radar for a lot of Malaysians. No surprise, given that football is regularly ranked as Malaysians' favourite sport.
Yet, there was so much to enjoy about the tournament, especially if you were Asian.
In a nutshell, it was the first time an Asian nation had hosted it, the first time an Asian country (Japan) made the quarter-finals, it had a global broadcast audience of 400 million — and it took place in the midst of one of the strongest typhoons in history.
It had drama, it had heroes, it had underdogs — all within a span of six weeks.
Plus, there is no other sport in the world where you can watch burly men singing their country's national anthem as tears are falling down their faces.
And who insist they are fine to play even with two stitches on their forehead and blood dripping down their shirts — unlike some football players who seem to blast off into space the minute they are nudged.
Rugby pundits have long boasted that their game is superior to football. There is a famous saying that goes: "Football is a game for gentlemen played by hooligans, while rugby is a game for hooligans played by gentlemen."
And yeah, they are pretty much right.
After watching the entire tournament, it became clear what rugby has that football does not. It is something that Malaysia in general probably needs: respect, teamwork, diversity.
In rugby, respect is evident, not only among the players but between the referees and the fans.
In football, it seems the norm for players to get banned for berating the referees and behaving like petulant brats. It seems like no football player, no matter how famous or well known, hasn't at one point or another been banned for getting snippy with refs.
In contrast, during the Rugby World Cup, when a red card was shown, most players seemed to accept their fate and trudged off the field with little argument.
One particular image comes to mind — that of senior referee Nigel Owens sternly telling off the captains of England and Argentina when their players got into a near brawl over a late tackle. It was quite something to watch two towering, broad-shouldered men meekly listening to Owens, a diminutive, openly gay Welshman.
Owens, whose demeanour can be described as that of "everyone's disapproving dad", is acclaimed for reprimanding a player who behaved badly on the field by sternly reminding him that "this is not soccer!".
Of course the sport is not perfect, and England's borderline sore-loser behaviour after losing to the eventual champions, South Africa's Springboks, is a good example of respect straining a little at the seams.
But on the flipside, you had members of Rugby Canada, who after having their match cancelled because of Hurricane Hagibis, didn't whine or complain but instead used their free afternoon to help clean up the Japanese town of Kamaishi.
England's coach Eddie Jones probably put it best when he said that you would probably not imagine football superstars Christiano Ronaldo or Lionel Messi doing the same.
Then there is the diversity and teamwork.
Most people tend to think of rugby players as a bunch of no-necked bruisers built like fireplugs. But the reality is very different, and yes, while you do have barrel-chested tanks, you also have firecrackers like Japan's Kenki Fukuoka and South Africa's Faf de Klerk, who barely touch 6ft and yet can dodge giants as if their feet had wings.
Also, compared to football where a lot of importance is placed on big-name stars, scoring in rugby is very much a team effort. An article, "Three lessons Japan's Rugby World Cup can teach us about leadership", published on the World Economic Forum website, points out that unlike other sport where coaches make the calls, a rugby coach's job is to bring the team to a point where they can adapt and make decisions themselves on the field, in the moment.
It was a brilliant tournament with plenty to show, but in the end, it was the little things that really stood out. How each team bowed to all four sides of the stadium, win or lose, players encouraging and helping each other, regardless of what jersey they wore and fans that sported the colours of all the teams with not a care for nationality.
So yes, in comparison to the open hostility football fans seem to have for rival teams, rugby seems a sport more worthy of devotion. In a country where everything seems to upset and divide people, the best course of action may be to have it out, but still respect each other when the whistle blows.
Four years have never felt so long.