This article first appeared in Capital, The Edge Malaysia Weekly, on October 1, 2018 - October 07, 2018.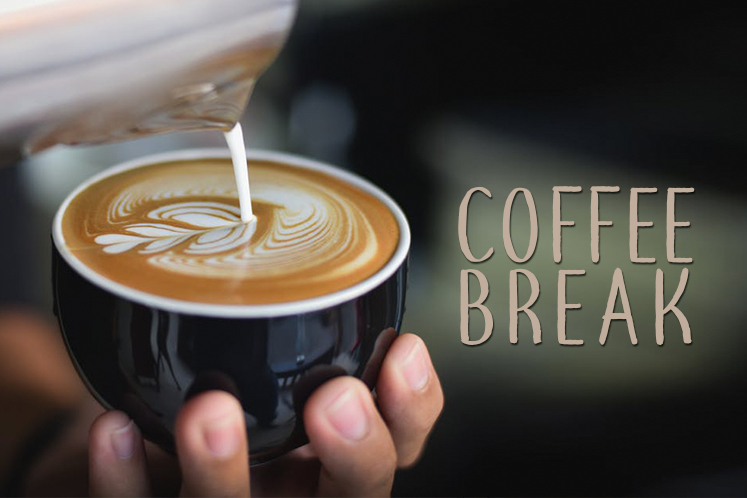 Hotman Paris Hutapea , an Indonesian lawyer known for his flamboyant style, recently uploaded on Instagram a picture of a man wearing a black T-shirt that proclaimed, Seribu kali ganti presiden pun kalau kamu pemalas hidupmu tetap akan susah. (Even if the  president is changed a thousand times, if you are lazy, your life would still be hard.)
He saw no need for a caption to accompany the picture, which had garnered 139,545 likes and 4,444 comments at the time of writing.
In a profile about him in 2010, The New York Times wrote that Hutapea, in his first job at the central bank, looked at the cars driven by his senior colleagues and realised he would never get rich working there.
"Come on, 20 years, and still using a Kijang," he said, referring to the Toyota minivan that is a symbol of Indonesia's aspiring middle class.
Ouch, and here I am with my first and, so far, only "girlfriend" — a 660cc four-speed manual Perodua Kancil.
As an average income earner, I do not own a big house or luxury sports car, neither do I have 1.5 million social media followers like Hutapea.
Like many Malaysians, I am just a hardworking employee (ahem, I hope my editors are reading this), who — perhaps naively — thinks that if I work hard and do my best, maybe I can earn a little bit more and life will get better.
I may not have earned the right to say "some people deserve to be poor because they are lazy", but I must admit I agree with Hutapea's Insta post.
Almost five months after Malaysians saw a change in government for the first time in the country's history, many still cling to false notions (more like fanciful imagination, if you ask me), for example, that prices of goods and products will drop by 50%, the ringgit will once again hit 2.50 against the greenback, and salaries will double overnight. (Okay, I am exaggerating but you get the drift.)
A friend of mine, who was euphoric after May 9, went so far as to say that he thinks Malaysia is now the "best-est" country in the world. For the record, he did not vote in GE14 because he was "afraid of disappointment".
But hey, that does not matter anymore. What's important is that he is a happy man today, full of optimism for the new Pakatan Harapan government.
A few more shots of whiskey and several cigars later, and he could even have me believing that our national football team could qualify for the 2022 World Cup finals in Qatar.
But on a more serious note, over the past two decades, Tun Dr Mahathir Mohamad retired from politics and returned as prime minister once again, while Datuk Seri Anwar Ibrahim was sentenced to prison twice and has reclaimed his prominence in politics.
The reality remains, however, that many lazy poor Malaysians remain poor and lazy. They don't work hard, complain incessantly about taxes and won't or can't repay their PTPTN loans, but can afford to get their morning caffeine fix or Insta-worthy breakfast at some overpriced hipster café. And when they don't have enough money to spend, they blame the government.
The same can be said about businesses and job disruption. If you are a phone reseller and your daily routine is to open the shop and just wait for customers to walk in, you are destined to fail.
If you are a waiter in a restaurant and have a terrible work attitude, it is a matter of time before robot servers replace you.
If you refuse to change your mentality, you will remain poor and lazy.
But then again, I am just a 30-year-plus, Kancil-driving, middle-class working adult. What do I know?
Save by subscribing to us for your print and/or digital copy.
P/S: The Edge is also available on Apple's AppStore and Androids' Google Play.