This article first appeared in Capital, The Edge Malaysia Weekly, on August 7, 2017 - August 13, 2017.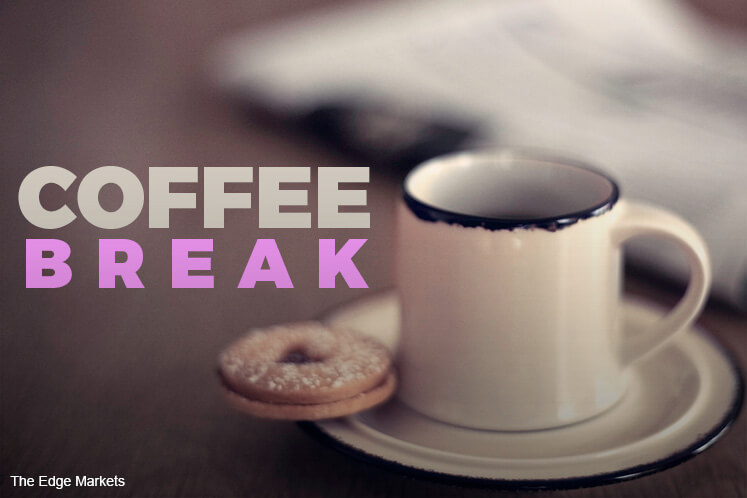 FOR this new mother, Google has become my best friend because it never fails to answer even the most niggling of questions. But, for the same reason, it is also my worst enemy.
When an angry red rash appeared on my son's belly and cute little behind, I promptly consulted Google. Type "red rash on babies" and the chances are you will be greeted with a picture of a baby with nasty eczema and a long list of links to hives, scabies and other obscure but scary-looking conditions. Of course, the horrible nappy rash is right there too — accompanied by more gruesome pictures, thank you.
Captive to my hungry mind, I spent the entire night studying the top 20 links, fretting that my poor baby was down with some kind of disfiguring skin condition. When daylight broke and the paediatrician took a look, he burst my dark bubble, gently cooing that it was just a minor allergic reaction to something he has eaten.
Can you believe that? After I had become an internet expert on the worst eczema that is waiting to pounce on your baby?
"Minor allergy?!" Seriously, doctor? But, try as I might with the googled evidence, he just smiled reassuringly.
Does that sound vaguely familiar?
According to Eurostat, searching the internet for medical advice has become an epidemic in its own right. It found that the number of people in the European Union who sought Dr Google's opinion had skyrocketed between 2006 and 2016. In Ireland, Greece and Spain, close to six times the number of people used the internet for health-related information, while nine other member countries had double the number of people who did so last year compared with a decade ago.
Malaysians should not be too far off, given that a survey by the Malaysian Communications and Multimedia Communications (MCMC) last year found that 90.1% of internet users would go online to get the information they need.
For sure, googling for answers to our burning questions has become a reflex these days and this is unlikely to stop in the foreseeable future.
The problem is, a significant amount of medical-related information online has been proved to be grossly erroneous.
SurveyMonkey director of international marketing Eli Schwartz writes in the American news and opinion website HuffPost that a large proportion of the health information found online is written by content marketers, rather than medical experts, where their primary job is to bring traffic to a website.
Worse, content marketers usually source their writing from OTHER websites. It usually ends up with a mix of great medical resources and other less reliable sources or articles curated to sell a particular product, says Schwartz.
So, exercising a little common sense and discretion could spare one the unnecessary anxiety and stress that usually accompanies Dr Google's diagnosis and advice.
On that, Malaysians may have a problem, given that we are such a trusting lot. According to MCMC's survey, 45.6% of internet users trust the information they find on the internet.
Just look at the newsfeed on Facebook these days. There's a high possibility that you will come across some articles that have been circulated to death about how a twitching eye could be a sign of brain tumour or some miracle pill will effectively detox your body in three days.
That's not to say that we should throw the baby out with the bathwater. Instead, it's a call for us to be better informed and not misinformed.
So, if you've googled and tested one or two natural home remedies for your rash and it refuses to go away, it may be time to go to the doctor's. Trust me.