This article first appeared in The Edge Malaysia Weekly, on September 26, 2022 - October 02, 2022.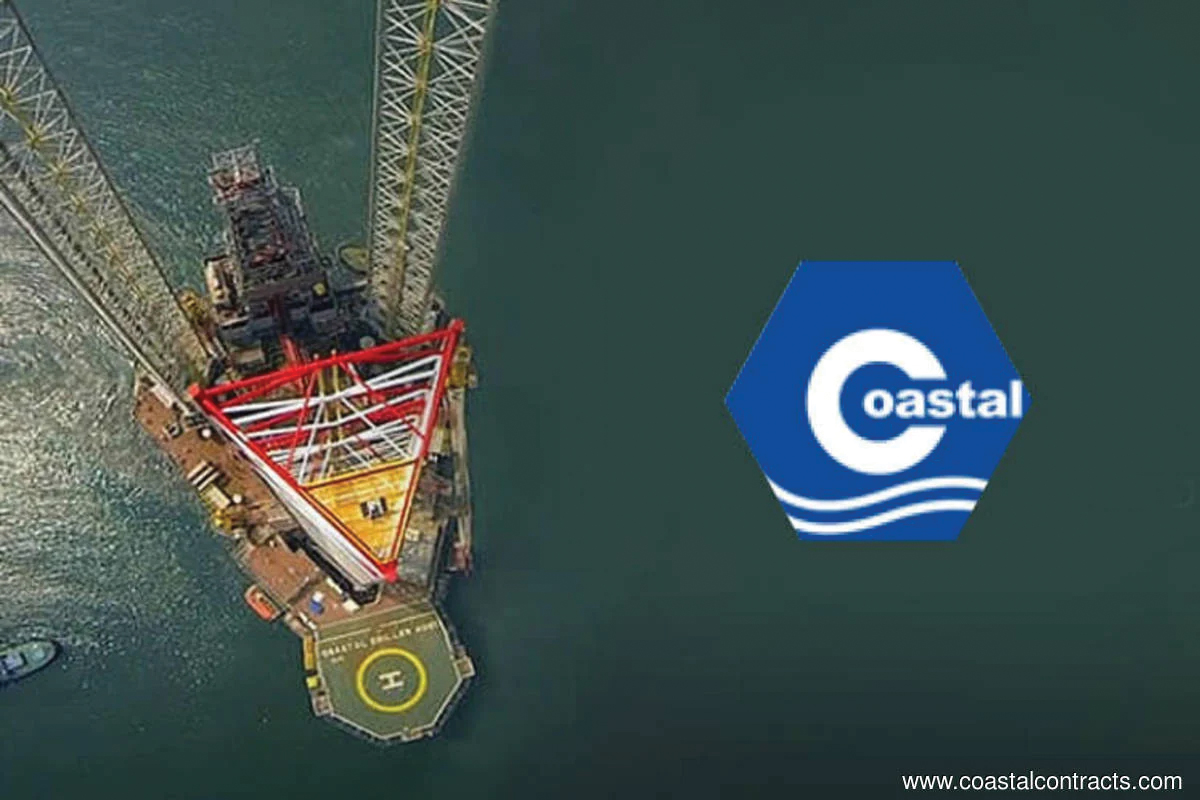 COASTAL Contracts Bhd's foray into Mexico is bearing fruit.
In February last year, the oil and gas (O&G) outfit bagged its first onshore gas sweetening plant in Mexico, known as the Perdiz Plant, via its 50% joint venture Coastoil Dynamic SA de CV (CDSA) for the Ixachi gas field from Pemex — the state-owned petroleum company — worth RM258.7 million. The project includes engineering, procurement and construction (EPC) of a plant with a capacity of 80 million standard cu ft per day (MMSCFD), as well as 32 months of operation and maintenance contract.
Nine months later, the company bagged another contract in the Ixachi field to build the second gas sweetening plant — dubbed the EMC Papan Plant — worth a whopping RM4.5 billion, with a 10-year operation and maintenance contract. The plan is estimated to have a capacity of 300MMSCFD.
Now, the group is planning to bid for a third plant in Ixachi that could have a similar value to its EMC Papan project.
The Perdex plant is already up and running and the Papan plant is expected to be completed by year end.
Why Mexico? Coastal Contracts chief financial officer Kong Wei Ket says the group has been in Mexico since 2014, after it bagged a charter contract for its jack-up gas compression service unit from Pemex worth US$372 million.
"Over the years, we have grown our partnership in Mexico and were offered [the chance] to take part in the construction of the gas sweetening plant last year.
"After that, we set up a JV with a local partner, Grupo Empresarial Alfair, to take on the gas plant projects," he tells The Edge.
Kong points out that the gas sweetening plant project is a game changer for the group, especially the potential recurring income over the next 10 years.
"Coastal Contracts is transforming its business model into an energy infrastructure model, which provides long-term recurring earnings and cash flow," he says.
In the past, Coastal Contracts was known as an offshore support vessel (OSV) fabricator, but lumpy earnings and the collapse of oil prices in 2014 have shown that the business model is no longer sustainable. Today, the group owns five OSVs and it hopes to exit this business, too.
"Of course, we will sell if the offer is right," Kong says.
In March this year, the group sold one of its OSVs and two other vessels for RM109.7 million. The disposal is especially important because the group would need to free up some cash flow to work on its projects in Mexico as it needs to fork out almost RM1 billion to finance the Papan project.
Kong says the group is financing the project through bank borrowings and internally generated funds, and the group has already secured US$100 million to US$120 million.
"In a way, the financing that we are providing for the Papan project is like a shareholder's loan, which is being utilised for the construction and, later, as working capital.
"We are already gaining the construction revenue from the Papan project. This will be recurring revenue for the group," he says.
Kong says the group has disbursed a total of RM650 million worth of loans for the Papan project as of end-June.
For the financial year ended June 30, 2022 (FY2022), Coastal Contracts' net profit jumped more than fivefold to RM182.47 million, from RM32.38 million a year ago, on the back of a 48% year-on-year increase in revenue to RM238.93 million, from RM161.57 million.
The group attributed the performance to its Mexican operations and disposal of assets.
Coastal Contracts returned to the black in FY2021, after years of downturn in the O&G industry. In the past, the group's earnings have been lumpy (see chart), owing to its business model as a fabricator that depends on contract wins.
Analysts tweak forecast
RHB Research analyst Sean Lim says for 4QFY2022, Coastal Contracts' Mexican gas processing arm recorded a RM78.9 million profit before tax on higher interest income earned from loans granted to the JV company and a greater share of profit.
"As anticipated, borrowings increased in FY2022 to facilitate the EPC of the EMC Papan plant. We expect the company to return to a net cash position in 2QFY2023 as EPC billings come in," Lim says in a recent report.
He also raised the earnings estimates for Coastal Contracts by 10% and 5% for FY2023 and FY2024 respectively, after adjusting profit-before-tax margins for the vessel-chartering wing.
"The stronger results for FY2022 should help Coastal Contracts establish itself as a gas processing player and thus gear it for more project wins," he says.
He expects to see a one-off loss on disposal of effective interest in the joint arrangement, following the share transfer in the second quarter of 2023.
Meanwhile, TA Securities says Coastal Contracts' FY2022 core profit of RM136 million was above its expectations and consensus forecast, accounting for 127% and 118% of full-year forecasts, respectively.
The research house has raised interest income by an average of RM60 million a year to reflect contribution from JV loans to CDSA.
"As a result, our FY2023/24 forecast is raised by 14% to 27%," it says in a note to clients.
TA Securities points out that, for Papan's EPC portion, Coastal Contracts has recognised claims amounting to about 8% in 4QFY2022, from 3% in 3QFY2022, of its total value. "We estimate this translates into US$17.6 million," it says.
Kong says the company is expected to derive most of its profit from Mexico, especially when the Papan EMC project comes onstream in the middle of next year.
"We are also looking to bid for the third gas processing plant in the Ixachi field, which we expect could have a similar contract size as the Papan project," he says.
Asked whether the current project and the potential new project could strain Coastal Contracts' balance sheet, Kong says its gearing level is still manageable at 0.3 times.
He expects that the third potential gas plant project could increase the group gearing to between 0.5 and 0.6 times.
Kong estimates that a potential cash call from the market is unlikely at this juncture. "I think it is manageable," he adds.
Coastal Contracts' share price has done very well over the past one year, despite the millions of dollars in financing that it is providing for the Mexico operation.
Its share price has gained more than 160% over the past year to close at RM2.02 apiece last Thursday, giving it a market capitalisation of RM1.06 billion.