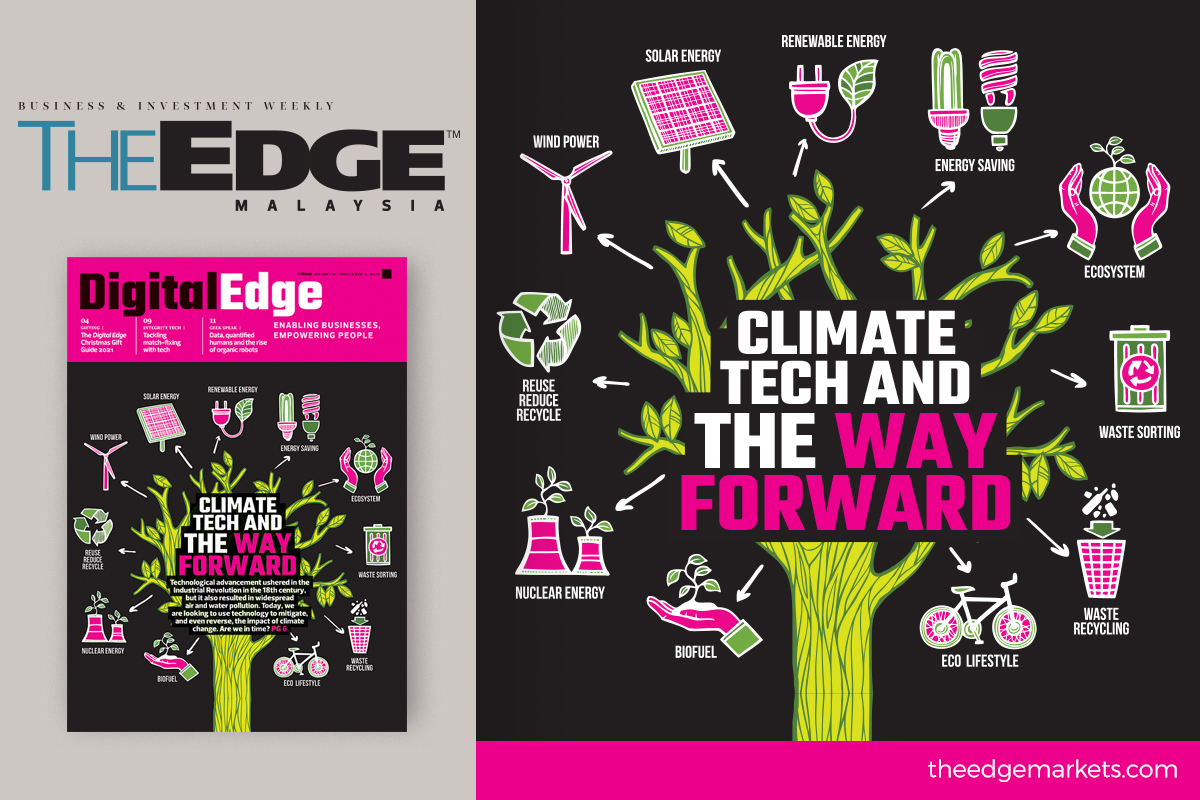 KUALA LUMPUR (Dec 6): The invention of machines and discovery of fuels like coal kick-started the industrial revolution in the 18th century. But this resulted in widespread air and water pollution, even causing tragedies like the Great Smog of London in 1952, which killed thousands of people and prompted the passing of the Clean Air Act.
Fast forward a few centuries, people are now suffering from climate change due to uncontrolled greenhouse gas emissions in the name of development. 
However, technology, which used to be part of the problem, is now being employed intelligently to be part of the solution.
These include solar panels, smart grids as well as carbon capture and storage systems, in addition to advanced early warning systems for flooding and genetically engineered crops to adapt to the warming world.
But can this be done effectively to save the planet or is it a case of too little, too late?
Read the story in DigitalEdge, which comes out with the Dec 6 issue of The Edge Malaysia weekly.