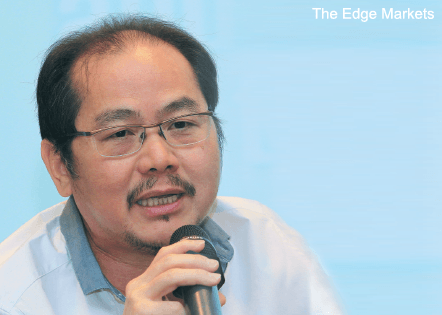 THE Malaysian property market is expected to be weaker in the short term on issues of affordability, financing and  a stronger pipeline of supply, says The Edge Media Group executive chairman Datuk Tong Kooi Ong.
He notes that average home prices rose 57% from end-2009 to end-2014, outpacing total income growth of 31% as measured by the nominal gross national product per capita during the same period. However, from 2000 to 2009, average home prices rose 39% while average income actually doubled.
From 2000 to 2014, average home prices increased 118% to RM295,345 while per capita income rose 160% to RM35,002, reflecting the fact that home prices are catching up with wages. "And over the longer term, prices have still slightly lagged behind income growth but are close to an 'equilibrium' level," Tong points out.
According to CEIC Data, the supply of homes expanded in the recent housing boom with incoming supply at over 700,000 units.
Housing affordability, which is measured by the number of years it takes to buy an average home, is at 8.4 years. This is the highest since mid-2005, when affordability was around eight years, but just below roughly 10 years during 2000 to early 2002 when the country emerged from a recession. In addition, Malaysia's household debt at the end of 2014 was 87% of gross domestic product on robust growth in residential mortgages.
"The more important question is whether there are pockets of opportunity even as the outlook for the industry and the economy as a whole is negative. When the tide rises, everyone gets lifted. But the smart investors are the ones who are capable of finding the opportunities even as the tide recedes," Tong tells City & Country.
He will address this and more in his presentation at The Edge Investment Forum on Real Estate 2015 at One World Hotel, First Avenue in Bandar Utama City Centre on Saturday, April 25. The forum's theme this year is "Investing in Uncertain Times: Make Better Decisions".
Tong's presentation on "Democratising Property Investments" will discuss the state of the property market, underlying key factors affecting the market and what might change the cautious outlook.
He is also expected to share how the public can access information to make better property investment decisions in line with The Edge Media Group's pledge to promote social and economic inclusion.
A former banker and analyst, Tong's other business interests in the region and Canada include property development, infrastructure-related industries, building materials and investments.
This article first appeared in City & Country, The Edge Malaysia Weekly, on April 13 - 19, 2015.