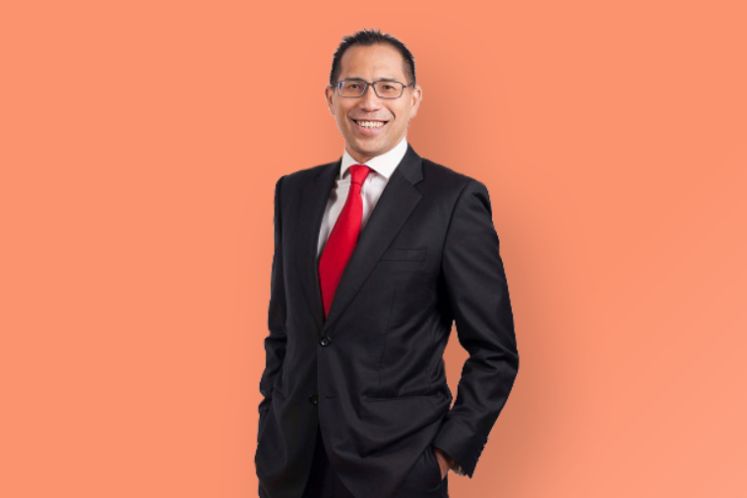 KUALA LUMPUR (Sept 18): CIMB Group Holdings Bhd will be undergoing an internal restructuring that will see several key management changes, as well as the introduction of a deputy chief executive officer (CEO) position at CIMB Bank Bhd (CIMB Malaysia).
"The changes will see the appointment of Omar Siddiq as the group wholesale banking head and new deputy CEO of CIMB Malaysia, Gurdip Sidhu as new group chief people officer, and Effendy Hamid as the new head of digital assets who will focus purely on the group's digital businesses. All of them will no longer perform their previous roles," said a source familiar with the plans.
At present, Omar is the group chief operating officer while Gurdip is group chief strategy and design officer and Effendy is CEO of Group Ventures and Partnerships (GVP).  
When contacted, CIMB confirmed the changes to its senior leadership team. In a written reply, the banking group said the changes are part of its mid-term strategy to continue to build on its strengths, following the departure and retirement of certain members of the existing team.
"These imminent leadership changes also aim to refresh our leadership team and drive the group's strategic priorities and deliver sustainable value to our shareholders," it said.
"Effective Oct 1, Omar Siddiq will be appointed as CEO of Group Wholesale Banking (GWB), overseeing the regional team, following the resignation of Shahnaz Jammal.
"Omar will also be appointed deputy CEO of CIMB Bank Bhd/Malaysia, assisting Datuk Abdul Rahman Ahmad who is the CEO of CIMB Bank Berhad and CEO of CIMB Malaysia," it said.
 
"The creation of the deputy CEO of CIMB Malaysia's role is timely, given that Malaysia is the largest contributing market to the CIMB group and will provide greater accountability and direction to drive the Malaysian business. Further, the dual role will streamline the leadership structure and ensure greater alignment and coordination within the group's regional operating model," it added.
CIMB also shared that its GVP will be reorganised into CIMB Digital Assets (CDA) to provide strategic oversight for the group's digital Investments, comprising Touch 'n Go, TNG Digital and its digital bank businesses in the Philippines and Vietnam.
"Effendy Shahul Hamid, the current CEO of GVP, will be appointed CEO of CIMB Digital Assets and group CEO of Touch 'n Go. CDA aims to become a leading Asean digital and fintech enterprise and will enable CIMB to focus on growing digital assets, and continue to future-proof its business.
"Alongside these changes, Gurdip Singh, group strategy officer, will be appointed as group chief people officer to lead the next wave of HR transformation, replacing Datuk Hamidah Naziadin, who will be retiring on Nov 1," it added.  
News of this latest restructuring comes about 100 days after Abdul Rahman took over the driver's seat at the banking group on June 10 as its new group CEO. He was also made the group's executive director.
Abdul Rahman has entered CIMB at one of the most challenging times, not just from the bank's perspective, but also in terms of the broader economic situation, with both the local and global business environment having been upended by the Covid-19 pandemic.
In the banking group's latest quarterly results ended June 30, CIMB's net profit came in at RM277.08 million, down 82% from RM1.51 billion a year earlier, while revenue declined 13% to RM3.8 billion from RM4.47 billion.
The group saw its provisions rise during this second quarter or 2QFY20, not just due to macroeconomic and Covid-19 factors, but also due to the default of a wholesale banking loan granted to an oil and gas trader in Singapore. The banking group's overall GIL ratio rose to 3.61% from 3.43% in the preceding quarter.
According to previous new reports, CIMB has a significant loan exposure of over US$100 million to Singapore's troubled oil trader Hin Leong Trading, which has sunk into massive US$800 million losses.
In announcing the quarterly results last month, Abdul Rahman had indicated that the bank was targeting an aggressive full-year cost reduction of RM500 million to mitigate the impact of the challenging economic environment.
"The plan effectively is to optimise investment, expenditure and really look into discretionary expenditure that we can defer as well as non-essential spending," Abdul Rahman told a virtual press conference last month.
CIMB shares settled 5 sen lower at RM3.18 yesterday, its lowest in over 10 years, for a market capitalisation of RM31.56 billion. The stock is currently trading at 0.56 times to book.