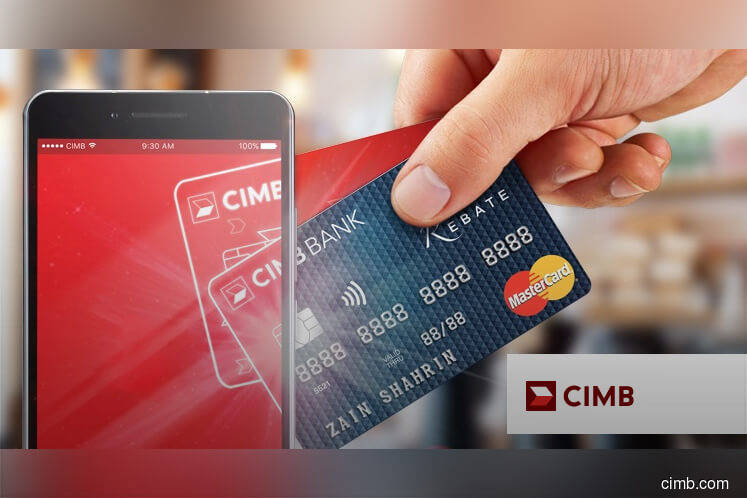 *The headline of this story has been updated*
KUALA LUMPUR (Aug 6): CIMB Group Holdings Bhd, which had missed its 50% cost-to-income target last year, launches a new human resources initiative called FlexMyCareer, which is perceived by others in the banking industry as another way to further downsize its workforce.
It is learnt that the banking group sent out an email last Friday to inform selected employees of the new initiative, which a CIMB spokesperson told theedgemarkets.com that it offers an early retirement option for those keen to pursue other life goals.
Besides, the scheme offers employees new job opportunities beyond banking, entrepreneurial opportunities with CIMB partners, said the spokesperson when contacted to clarify on the matter.
The new initiative is under its Future of Work Centre (FOWC) that aims at equipping the group's workforce with essential skills and opportunities to prepare employees for the digital economy, according to the spokesperson. "Thus far, more than 15,000 of our employees have benefitted from the FOWC initiative."
The new initiative has been the talk of the local banking industry. Many perceive it as an effort to improve cost efficiency.
"They announced the HR incentives last week and it included an early retirement plan. (Although) there are some similarities to job rationalisation scheme but it is not one, and it is not as major as a MSS (mutual separation scheme) or VSS (voluntary separation scheme)," said a banking source.
Another source pointed out that the programme is different from a MSS/VSS as there is no fixed deadline to apply for it, as it is a permanent option for all staff in the group.
A separate source added that staff are given the option to apply for it, but it is also subject to the approval of their superiors.
For the financial year ended Dec 31, 2018, CIMB's cost-to-income ratio crept up to 52.6%, missing its 50% target for its T18 initiative (Target 2018). At 52.6%, the cost-to-income ratio is higher than 51.8% in FY17.
"Our aim is to have at least 15% of our workforce to be digitally skilled by 2023. We are investing heavily in this, which involves training and re-skilling, as well as hiring staff to fulfil that objective.
"As you have correctly mentioned, there is no fixed deadline and it is a permanent option for all staff. Approval is related to the need for proper and systematic manpower planning to ensure our operations are not disrupted. The option is also strictly voluntary in nature and available for employees to consider at any stage of their career with CIMB," the CIMB spokesperson commented.
CIMB group has been undergoing rationalisation exercises on many fronts in recent years.
Last week, CIMB announced that the closure of investment banking operation in Hong Kong, citing the reason that it is collaborating with its Hong Kong partner China Galaxy International (CGI) in the competitive North Asian market.
CIMB Investment Bank's new chief executive officer Jefferi Hashim said that with its pan-Asian collaboration with CGI, it has recalibrated its investment banking business. The existing clients in Hong Kong will continue to be supported through the collaboration with CGI, it added.
Like others in the banking industry globally, CIMB, the second largest Malaysian banking group in terms of assets, has been trimming its staff force at home as well as regionally over the past few years.
In 2015, CIMB's Indonesian arm PT CIMB Niaga TBK announced a MSS exercise that cost about RM443.3 million.
A total of 3,599 applications for MSS were approved in that exercise, representing rationalisation of 11.1% of the total workforce in Malaysia and Indonesia. It was revealed that of the total, 1,891 employees opting for the MSS were from Malaysia.
CIMB had said that savings from an approved 3,599 applications (1,891 from Malaysia and 1,708 from Indonesia) were estimated to be at RM291.6 million a year, translating into an 18.2 months' payback.
Prior to that, CIMB conducted another MSS exercise in 2012 for its commercial bank operations, which saw 1,217 employees taking up the offer.
CIMB's share price has been on the decline, falling from RM6.20 in September last year to RM5.01 — the lowest level since first quarter in 2017 — giving it a market capitalisation of RM48.7 billion. The stock is currently trading at RM5.05 as at 2.10pm.