This article first appeared in The Edge Financial Daily, on December 19, 2017.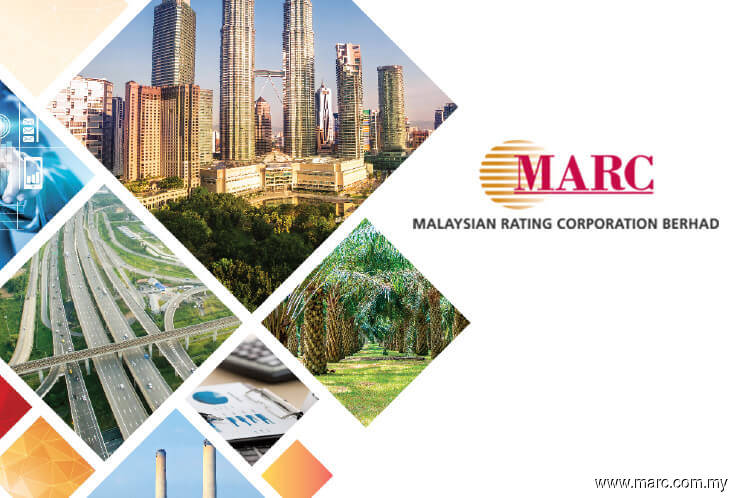 KUALA LUMPUR: Malaysian Rating Corp Bhd (MARC) has assigned a preliminary rating of AAAIS with a stable outlook to CIMB Islamic Bank Bhd's proposed RM10 billion senior Sukuk Wakalah Programme.
In a statement yesterday, MARC said the rating on the Sukuk Wakalah reflects its seniority and is equalised to CIMB Islamic's financial institution (FI) ratings, which MARC has recently affirmed at AAA/MARC-1/Stable.
"The sukuk wakalah will provide an additional platform to raise liquidity for the bank should it need to strengthen its funding base," the firm said.
CIMB Islamic is wholly-owned by CIMB Bank Bhd and is the Islamic banking arm of its parent bank, with which it has close operational integration. "Accordingly, the FI ratings on CIMB Islamic have been equalised to its parent CIMB Bank (AAA/Stable).
"As at end-September 2017, CIMB Islamic accounted for 20.2% of its parent's consolidated loans and contributed 15.1% of CIMB Bank's consolidated pre-tax profit. With total assets of RM77.2 billion, CIMB Islamic accounted for 12.3% of Malaysia's Islamic banking system assets as at end-September 2017," said MARC.
For the nine months ended Sept 30, 2017 (9MFY17), CIMB Islamic registered a financing growth of 13.6%, outpacing the industry average of 7.6%.
"Financing growth during the period was largely driven by the retail and SME segments, which were in line with the group's strategic direction. The gross impaired financing (GIF) ratio declined to 0.7% as at end-September 2017 from 0.98% as at end-2016, largely owing to write-offs and write-backs. The decline in GIF led to an improved financing loss allowance coverage ratio of 75.9% from 62.4% at end-2016," said MARC.
CIMB Islamic's Common Equity Tier 1 capital ratio declined to 13% as at end-September 2017 from 14.7% as at the end of 2016, mainly due to higher risk-weighted assets (RWA) on financing expansion.
Nonetheless, MARC expects CIMB Islamic's capital position to remain sound, supported by internal capital generation and its restricted profit-sharing investment account (RPSIA) as it has been in the past. As at end-September 2017, total RWA for credit risk absorbed by the parent increased to RM4.7 billion from RM3.2 billion in 2016.
"Additionally, the bank would be able to utilise its existing Basel III Tier-2 Junior Sukuk Programme to support its capital position when required," said MARC.
For 9MFY17, CIMB Islamic's net financial margin declined to 1.73% largely due to stiff competition for financing and deposits.
CIMB Islamic's existing sukuk issuances, rated and affirmed by MARC with a stable outlook are as follows: an RM5 billion Tier 2 Junior Sukuk programme at AA+IS and its RM2 billion Tier 2 Junior Sukuk programme at AA+IS.