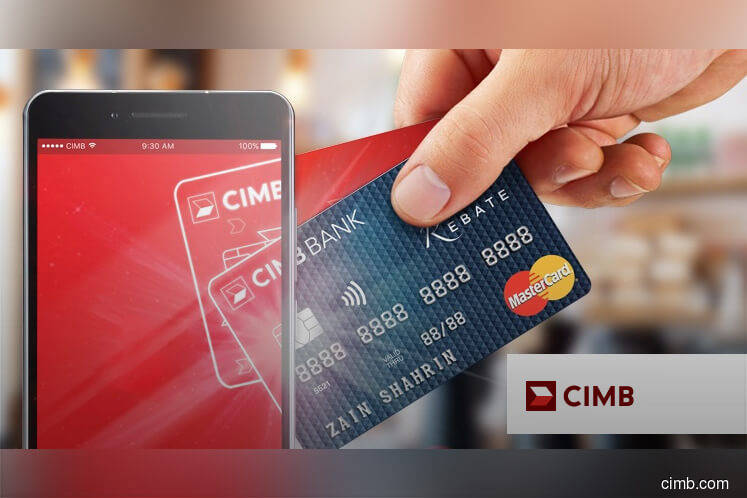 KUALA LUMPUR (Feb 2): CIMB Group Holdings Bhd said corporate loans are expected to lead the financial services provider's loan growth in the current financial year ending Dec 31, 2018 (FY18). CIMB said its corporate loan pipeline remains good.
CIMB indicated in a recent analyst briefing that its corporate loan growth seemed to be broad based in terms of type and sector, according to analysts who attended the briefing.
Today, MIDF Amanah Investment Bank Bhd analyst Imran Yassin Yusof wrote in a note: "Met the group's (CIMB) CFO (chief financial officer) for an update. Management indicated that corporate loans pipeline that was slated in 4QFY17 is starting to materialise in 1QFY18."
"We (MIDF) continue to be optimistic of the group's (CIMB) prospects especially as we do not foresee any undue stress to its earnings. We like the fact that the group is sanguine of its FY18 loans growth prospect especially in Thailand and Indonesia," Imran Yassin said.
Hong Leong Investment Bank Bhd analyst Khairul Azizi Kairudin wrote in a note that CIMB's meeting with analysts was ahead of CIMB's close period for its FY17 fourth quarter results.
"(CIMB) Management shared that the expectations of stronger corporate loans in 4Q17 did not materialise, however the pipeline remains good. This was contributed across the board purposes in corporate segment whilst demand for retail loan remains positive, fuelled by residential mortgage loan. All in, management reiterated subdued loan growth in 4Q17.
"Based on the meeting, we (Hong Leong) believe CIMB's worst is behind them, especially for (CIMB) Niaga and CIMB Thai," Khairul Azizi said.
Imran Yassin said MIDF is maintaining its 'buy' recommendation on CIMB shares with an unchanged target price (TP) of RM7.17. Khairul Azizi said while Hong Leong maintained its 'buy' recommendation on CIMB, it raised its CIMB TP to RM7.70 from RM7.25.