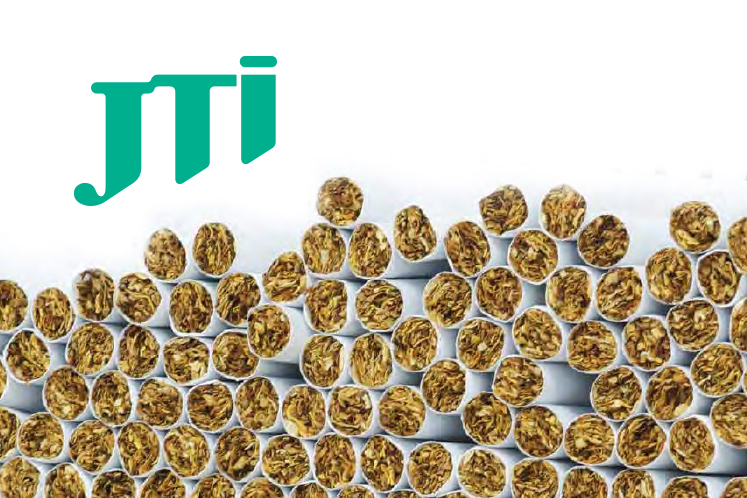 KUALA LUMPUR (Aug 30): JT International Bhd (JTI Malaysia) today became the first tobacco company in Malaysia to announce an impending increase in cigarettes prices for all the brands that it distributes in Malaysia with the introduction of the sales tax come Saturday (Sept 1).
JTI Malaysia managing director Cormac O'Rourke said the upcoming tax-led price increase will take effect following all necessary regulatory approvals, and warned that it will have a negative impact widening the price gap between legal and illegal cigarettes.
The quantum of increase was not dislosed. Currently, the retail price of legal cigarettes ranges from RM12 to RM17 per 20-stick pack.
He said JTI Malaysia, whose brands are Winston, Mevius and LD, was disappointed that the government had not reverted to the 5% sales tax rate imposed from before the goods and services tax (GST) introduction.
"The introduction of sales tax at 10% for tobacco products in Malaysia translates to a price increase for all our cigarettes brands taking into account the incremental rate differential from the previous GST rates levied on cigarettes," said O'Rourke in a statement today.
"We believe that this will worsen the illegal cigarette trade situation which is already at a critical level at 58%, and will cause more consumers to switch to cheap illegal cigarettes. Therefore, we urge the government to improve enforcement efforts to address the illegal cigarette trade situation," he added.
According to AC Nielsen's Illicit Cigarette Study Wave 1 (March-May 2018), 58% of Malaysian smokers consumed illegal cigarettes.
Cigarette prices had not been revised post-zero rating of the GST in June, following directives from the ministries of finance and health.