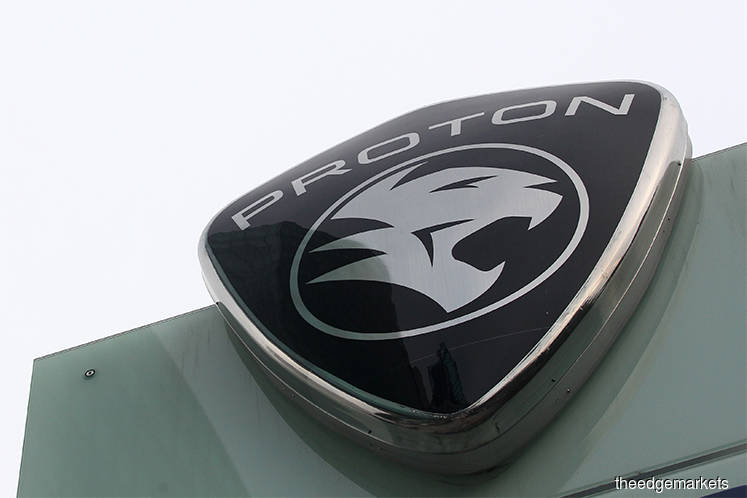 KUALA LUMPUR (June 12): Chinese Industry and Information Technology Minister Miao Wei today witnessed the signing of a joint venture agreement between Proton and two others to develop digital technology and car connectivity solutions during a visit to the carmaker's plant in Tanjung Malim.
In a statement, Proton said that Miao was briefed on Proton's current and future business activities and then witnessed a signing ceremony between Proton Edar Sdn Bhd, Altel Communications and ECarX (Hubei) Technology Co Ltd, China to set up a joint venture (JV) company with the aim of helping Proton develop more of its own digital technology and car connectivity systems.
Proton Chairman Datuk Seri Syed Faisal Albar said JVs such as those it entered into today will allow it to gain more expertise in car connectivity technology, noting that the Proton X70, and updated Exora, Iriz and Persona models have been outfitted with connectivity technology.
"It also allows us to explore the possibility of expanding our connectivity solutions to Proton's export markets, particularly in neighbouring ASEAN countries. This will give Proton a technological advantage as the automotive industry moves towards the next generation of mobility solutions."
While at the plant Miao was accompanied by Zhejiang Geely Group Holding Co (Geely) Chairman Li Shufu, Proton Chief Executive Officer (CEO) Dr Li Chunrong, DRB-Hicom Bhd chairman Datuk Mohammad Zainal Shaari and Proton Deputy CEO Datuk Radzaif Mohamed.
The carmaker also announced that as the commissioning of Proton's new RM1.2 billion assembly plant in Tanjung Malim draws near, production trial runs have begun for the Proton X70.
"Proton aims to start the production of the X70 in Tanjung Malim in the second half of this year so we are working hard to ensure we hit the target date. It will be a remarkable achievement as in less than two years since the signing of the agreement between DRB-HICOM and Geely, we have reached a significant milestone in our joint effort to return Proton to its position of prominence," Syed  Faisal said.
Proton is 50.1% owned by DRB-Hicom while the remaining 49.9% is held by Geely.