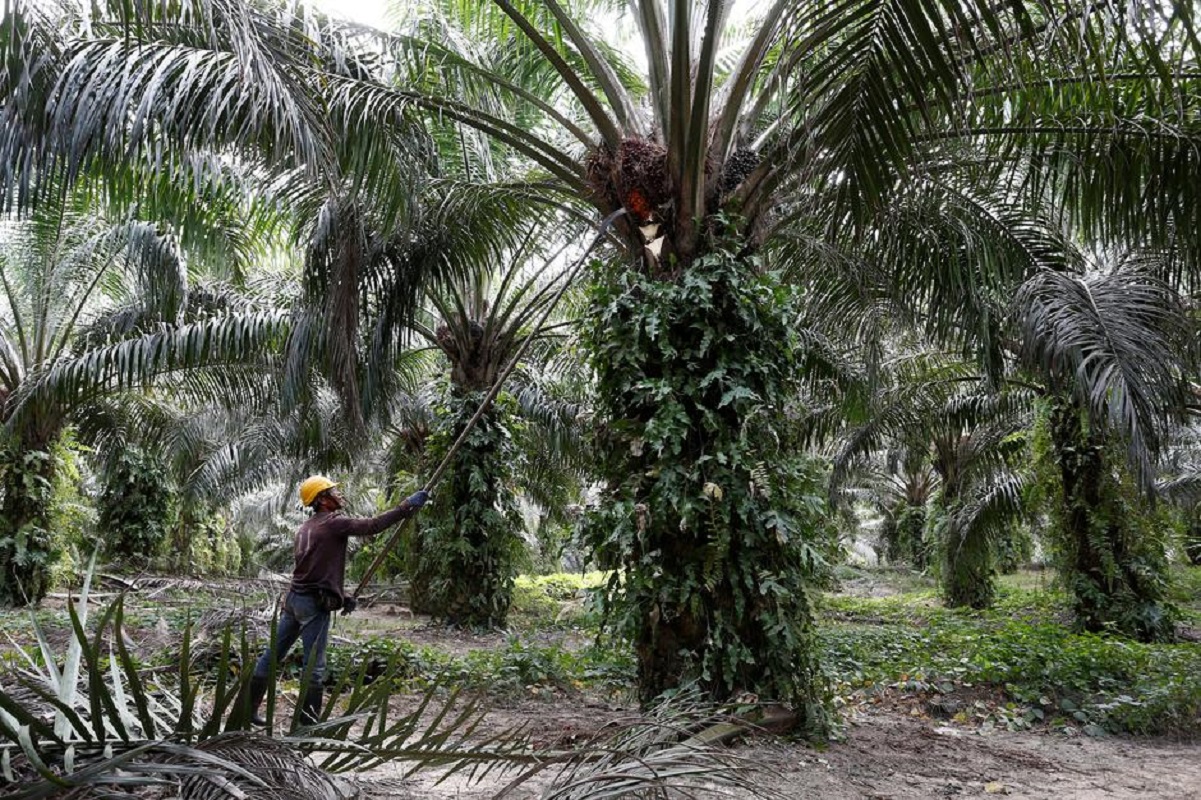 KUALA LUMPUR (July 9): Chinese financial institutions provided a total of US$5.1 billion in loans and underwriting between 2013 and 2020 to Chinese companies involved in the palm oil value chain, according to the latest findings by non-profit CDP.
In its latest report titled "The Hidden Risk: The implications for Chinese financial institutions of forest-related risk within the palm oil supply chain", the organisation had analysed the financial flows from Chinese financial institutions to 31 companies most exposed to forest-related risks in the entire palm oil supply chain in China. 
The companies were selected based on the consumption of palm oil in key sectors, including edible oil, food and beverage, food service and restaurants, personal care and detergents, and cosmetics.
CDP found that a grand total of US$28.7 billion in loans and underwriting were linked to palm oil in China between 2013 and 2020.
Of this sum, 18% or US$5.1 billion were provided by China's own financial institutions, mostly to companies engaged in the production of edible oils (US$1.8 billion, 36%), followed by upstream and midstream segments of the palm oil value chain (US$1.7 billion, 33%) and the dairy industry (US$1.2 billion, 24%).
The top 15 creditors account for more than 85% of identified palm oil attributable loans and underwriting services, CDP added.
The report also stated Chinese financial institutions provided more financial support through underwriting services to companies engaged in the sector than through loans, with the sum of underwriting services being six times higher than that of loans.
Meanwhile, lenders in the palm oil sector are highly concentrated with five state-owned financial institutions, including one policy bank, providing more than US$100 million in loans, the report explained.
CDP explained that companies that produce or source uncertified palm oil are posing increasingly severe risks to their lenders and investors.
These risks are attributed to more stringent regulations of agricultural commodity (palm oil) supply chains, changes in end-consumer preferences in favour of sustainably produced palm oil, as well as physical risks due to climate change.
It was explained that these risks can materialise in the form of non-performing loans (NPL), reduced value of collateral, lower solvency ratios and profitability.
The non-profit also found that most financial institutions have yet to integrate forest-related risks into their financial decision making or make substantial progress in quantifying environmental risks.
However, it believed that the possible barriers to this could be the lack of tangible data, and the information gap between corporations and the financial sector, and a lack of awareness and understanding of the potential impact of forest-related risks on the financial sector.
As such, it recommends that Chinese financial institutions formulate systematic and transparent sustainability criteria to effectively manage their exposure to forest-related risks that results from their financing of companies active in the Forest Risk Commodities (FRC) value chain. 
It also recommends that policymakers further develop and specify taxonomies and guidelines of sustainable FRCs for Chinese financial institutions.
"Collaborative, multi-stakeholder and innovative approaches are required to balance fiscal and environmental commitments across policy and finance. Through our robust data and insights, CDP strives to not only empower governments and investors to quantify environmental risk, but more crucially formulate systematic and transparent solutions to achieve a sustainable future for people and planet," said CDP global director of forests and land Thomas Maddox.
Meanwhile, CDP China interim director Fei Li said: "China's financial sector plays a crucial role not just in transforming the palm oil supply chain, but in our shared goal of achieving a climate-resilient future. Although financial institutions show encouraging signs of growing awareness of these issues, increased environmental reporting is necessary to measure the link between forest-related risks and financing activities."