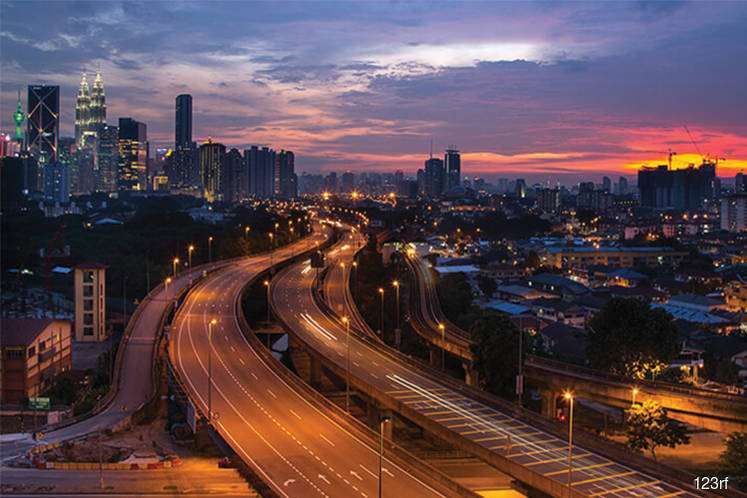 KUALA LUMPUR (Dec 22): The Belt and Road Initiative (BRI) will open new opportunities for more investors from China to expand their operations in Malaysia, Citi Bhd (Citi Malaysia) chief executive officer (CEO) Lee Lung Nien said, noting that the two countries have a strong history of bilateral trade and cultural relevance.
"The BRI signals a new way forward and a bright upside for astute investors and companies with the courage to harness their existing strengths, embrace the megatrends of new technology, build sustainable environments and adapt quickly to changing global perspectives," he said in a statement.
Citi Malaysia recently hosted a business forum for over 30 China corporates in the country through the BRI, highlighting Citi's broad and mature global network, its strong capability to innovate and deep understanding of the Asia-Pacific market.
"In Malaysia, we have set up a China desk in our global subsidiaries group to further support our China-based client clients investing in the country and vice versa," said Lee.
Citi is the most global bank along the Belt and Road, serving clients in 58 of the 65 countries.
Citi China president and CEO Christine Lam said the BRI has potential to lower trade costs, increase competitiveness, improve infrastructure and provide greater connectivity for Asia and its neighbours.
In addition to its country franchise, Lam noted that Malaysia is Citi's hub for two regional service centres in Kuala Lumpur and Penang.
"The one in Kuala Lumpur is an anti-money laundering hub serving Asia-Pacific, Europe and the Middle East," she said.
"The one in Penang is for cash management, trade finance and services processing 55 million transactions of about US$15 trillion annually across our trade and cash business. Citi has been operating in China since 1902," she added.
Citi has been in Malaysia for close to 60 years with a workforce of over 5,000 employees. Citi Malaysia serves more than 650 multinational companies in the country, over 35 large corporates, 100 financial institutions and 950 small and medium enterprises.