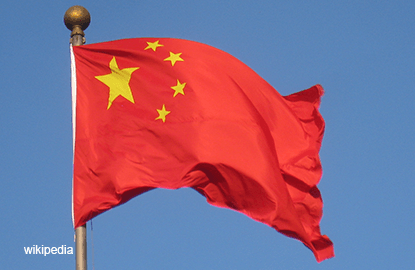 BEIJING (Jan 19): China's economy grew 6.8 percent in the fourth quarter from a year earlier, matching expectations and the slowest since the global financial crisis, putting pressure on Beijing to roll out more support measures as fears of a sharper slowdown panic investors.
Analysts polled by Reuters had predicted gross domestic product (GDP) in the world's second-largest economy would grow 6.8 percent in the fourth quarter, easing from 6.9 percent in the third quarter.
Quarter-on-quarter growth was slightly below expectations at 1.6 percent, the National Bureau of Statistics said at a news conference on Tuesday.
Economists had expected growth of 1.7 percent on a quarterly basis, compared with a revised reading of 1.8 percent in the prior quarter.
Full-year growth was 6.9 percent, roughly in line with the government's target of around 7 percent but the slowest pace of expansion in a quarter of a century. Economists had expected 6.9 percent.
After being a major locomotive of global growth in recent years, China is now in the midst of a protracted slowdown, weighed down by weak exports, factory overcapacity, a soft property market, high debt levels, slowing investment and a government anti-corruption campaign.
Some market watchers believe real growth levels may be much weaker than official data suggest.