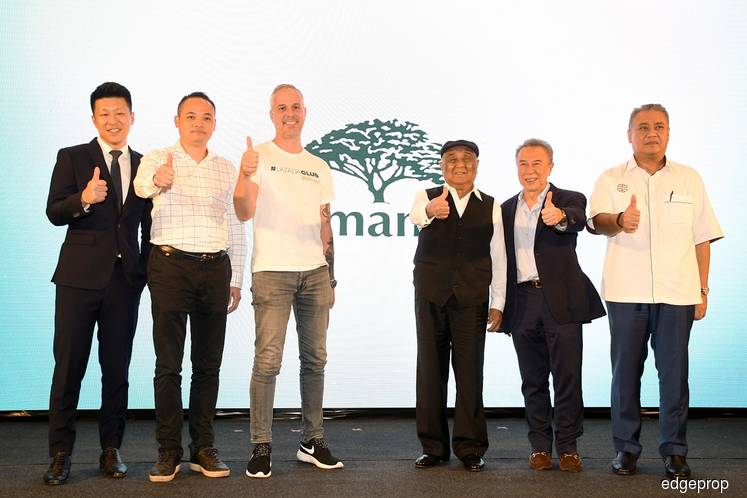 PETALING JAYA (Nov 29): China lifestyle home living brand Samanea by LESSOHOME will open its first outlet in Southeast Asia at Glo Damansara Mall here during the first half of 2019.
The brand which is new to this region offers a wide range of home products such as furniture, kitchen cabinets, lighting and sanitary products.
The store is taking up more than 165,000 sq ft, occupying more than 80 lots from the ground floor to level 3 of the mall. "We choose Kuala Lumpur as our first stop of other five destinations – New York, Sydney, Dubai, Thailand and Indonesia. We welcome all the furniture and home living brands to join us in Samanea by LESSOHOME Mall in Glo Damansara and let's grow from here to the world market," said LESSOHOME CEO K C Zhang in his speech during the soft launch today.
LESSOHOME is a part of China Lesso Group Holdings Ltd, an international industrial group that manufactures and sells home building materials in China with more than 50 subsidiaries and over 26 productions bases distribute across 16 provinces in mainland China, the US, Canada, India, Indonesia and Uganda.
During the soft launch, LESSOHOME also announced a collaboration with Lazada named LSDD.
LSDD is an online product experience centre concept store that displays products ranging from furniture to electronic goods.
Purchasers are able to visit the store to touch and feel the product before purchasing the items through the Lazada online application.
LSDD will be located on the second and third level of Glo Damansara Mall, taking up 31,427 sq ft of space in the mall. It is also slated to open by 1H2019.
Jaya Grocer will also open its doors during the same period, occupying approximately 23,000 sq ft and featuring both the supermarket and an in-house café, the Bonjour Garden Cafe.
Glomac Bhd group managing director and CEO Datuk FD Iskandar FD Mansor tells EdgeProp.my that the occupancy rate of Glo Damansara will be improved to 80% next year.
"We can easily hit 80% when Samanea, Jaya Grocer and other F&B tenants open next year. I believe the footfall of the mall will be improved significantly once everything is in place," said FD Iskandar.
He also commented that the collaboration between Samanea by LESSOHOME and Glo Damansara is creative and innovative.
"Yes, the concept is similar to sub-let, where Samanea by LESSOHOME takes up more than 80 lots from us to bring in furniture and living brands locally and internationally. As at last month, Samanea by LESSOHOME has signed leasing deals for some 60 lots.
"Glomac and Samanea by LESSOHOME both have a say on which brand to bring in [but] we are still in control of the tenant mix in this mix," FD Iskandar said. — EdgeProp.my
 
Click here to visit EdgeProp.my for the latest news on all things property