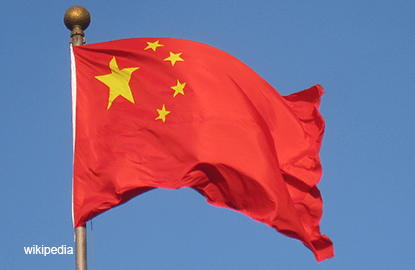 BEIJING (March 8): China's February trade performance was much worse than economists had expected, with exports tumbling 25.4 percent from a year earlier and imports sliding 13.8 percent in dollar-denominated terms, data showed on Tuesday.
The export drop was the biggest since May 2009.
That left the country with a trade surplus of $32.59 billion for the month, the General Administration of Customs said on Tuesday.
Analysts polled by Reuters had expected exports to fall by 12.5 percent, and predicted imports would fall by 10.0 percent.
In yuan-denominated terms, China's exports fell 20.6 percent in February from a year earlier , while imports dropped 8.0 percent, leaving a trade surplus of 209.5 billion yuan ($32.20 billion) for the month, Customs said in a separate statement.
After missing trade goals repeatedly in recent years, China did not give a specific target for trade growth in 2016 as it set out its key economic targets for the year in parliament on Saturday, reflecting deep uncertainty about the state of global demand.
The trade figures might be distorted by the week-long Lunar New Year holidays, which began on Feb.7, analysts said. Many businesses close for the long holidays or sharply reduce operations.
China's Commerce Minister Gao Hucheng said last month that he was confident that China's trade conditions would stabilise and improve in 2016.
China has set an economy growth target of 6.5 percent to 7 percent for this year.
China acknowledged it faced tough battle to keep the economy growing by at least 6.5 percent over the next five years while pushing hard to create more jobs and restructuring state-owned enterprises.